Master Of His Craft
Peter F. Hamilton is a British writer. Hamilton was born in Rutland, England on 2nd March 1960. His books had already sold more than two million copies by 2004 despite his first book, Mindstar Rising, only being published in 1993. He sold his first piece of prose, a short story, in 1987 to a British magazine specializing in Horror films and short fiction. Peter F. Hamilton's best books fall under the genre known as space opera.
Space opera is a subgenre of science fiction and relies heavily on warfare, adventures and romantic chivalry. After the success of his first book, Hamilton wrote two more books in quick succession, A Quantum Murder and The Nano Flower. He followed this by writing The Night Dawn's Trilogy. This was Hamilton's deepest and richest work yet. The three novels that form the trilogy add up to well over 3000 pages. The great thing is that you don't have to read the Peter F. Hamilton books in order.
A Surprise Career
Writing was perhaps a surprise career for Peter F. Hamilton. He left school at 18 after dropping English literature and writing at the age of 16. Speaking about those days, he says that "I just wasn't interested in those days". His fans are grateful that he found his calling as a writer. What follows are some of the best selling Peter F. Hamilton books ranked.
---
Best Peter F. Hamilton Books
---
Economic Warfare And Computer Crime
Mindstar Rising is one of Peter F. Hamilton's best books. It is the first book in the Greg Mandel Trilogy. Mandel has been a commando, an assassin and a freedom fighter before going freelance. There is something special about Mandel. He has the power of telepathy. This gripping thriller set in a post-totalitarian England sees Mandel negotiating his way through economic warfare, corporate intrigue and computer crime. This mystery science-fiction book is a lot of fun.
Totalitarian Dictatorship
In A Quantum Murder, the second book in the Greg Mandel Trilogy, we find a brutally murdered Professor Edward Kitchener, one of the world's leading scientists and an employee of the mighty corporation Event Horizon. Kitchener's murder is a complete mystery, but the corporation want answers, fast. Naturally there is only one man for the job. Enter Greg Mandel. He must use all his investigative and psychic powers to uncover the mystery and find the murderer.
A rich tapestry of science-fiction, murder mystery and technology that will excite hardcore sci-fi fans, A Quantum Murder has it all. There is a reason why these are some of the most popular Peter F. Hamilton books. This is top of the class science-fiction writing. Be sure to move on to the final book in the series, The Nano Flower, after finishing A Quantum Murder.
---
Deadly Discovery
Pandora's Star is the first book in the Commonwealth Saga and is certainly one of Peter F. Hamilton's best books. At the outer rim of the Commonwealth, an astronomer observes something happening that shouldn't happen. He witnesses a star disappear. Wilson Kime, an aged former NASA pilot, is tasked with finding out what caused the star to vanish, and whether there is anything to fear. However, Kime senses a problem with his crew. Has it been infiltrated? And what is the deadly discovery that has the potential to destroy the Commonwealth?
Pandora's Star is a tight thriller full of suspense and foreboding with an abundance of subplots and a cornucopia of characters. These are not simple caricatures. The characters who Hamilton weaves into the story are three-dimensional and full of life. Pandora's Star is a masterpiece of the science-fiction space opera genre.
Action-packed Existential Threat
If science-fiction fans had to choose one work that they considered to be the best Peter F. Hamilton book, Judas Unchained would be up there. The second book in the Commonwealth Saga, Judas Unchained builds on top of its prequel and reaches new highs. A deadly alien species has been accidently unleashed and is tearing through the Commonwealth with hundreds of millions of casualties left in its wake. However, this isn't the only threat to the existence of the once peaceful empire.
What impresses the most is the breadth of Hamilton's writing ability. This book traverses an incredible array of genres. Judas Unchained offers politics, espionage, murder-mystery and intrigue to name but a few. If you like action-packed science-fiction stories, you will love this. This is one of the best books by Peter F. Hamilton.
---
Political And Economic Collapse
The Neutronium Alchemist is the second book in Hamilton's The Night's Dawn Trilogy which follows the first book in the series, The Reality Disfunction. The depth of the technology featured in the book is astounding and quite possibly unprecedented in the space opera genre. A certain benevolent doctor has invented an almighty device capable of great destruction. The possessed want this device. It is a race against time as device becomes increasingly close to being snatched by the possessed.
The Confederation has started collapsing politically and economically making itself an easy target for the 'possessed' to take over more and more worlds. This is setting of The Naked God, the final book in the Night's Dawn Trilogy. We meet Quinn Dexter and Louise Kavanagh again who we first encountered in the prequals of the same trilogy. The former is tearing through the Confederation reaping a whirlwind of destruction while the latter is hunting him down.
Sci-Fi Extasy
The characters are detailed and their evolution is stylish. You have to marvel at the skill of the author in creating such a rich work. There are enough characters, factions, races and technology in this book to fill an encyclopaedia. This is a huge story with magnificent spectacles. The Naked God deserves a place in this list as one of Peter F. Hamilton's best books.
---
Rich And Complex
The Dreaming Void is book number one in this series. This is a coming-of-age story about Edeard who realises he has telepathic powers in a medieval-like society. Alongside this is a more complex story about a black hole that is gradually consuming the galaxy from its centre.
The second book in the Void Trilogy, The Temporal Void, is another of Peter F. Hamilton's best books. The Intersolar Commonwealth has been plunged into chaos as genocide and internecine war looms large as factions fight over the destiny of humanity. One of the heroes of the story is Paula Myo, a clinical and unrelentless investigator stalked by old enemies and friends who maybe aren't as friendly as she once assumed.
Epic Science-fiction On An Unprecendented Scale
The character around whom the whole story revolves is Edeard the Waterwalker. He is the force behind the unstoppable force that is nearing its final goal. However, as Edeard gets closer to achieving final victory, its true nature is unveiled.
The third book in the Void trilogy, The Evolutionary Void, is space opera on an unprecedented scale. Some consider this to be the best Peter F. Hamilton novel. Factions within the Commonwealth are making a power grab for that would transform their leaders into demi-Gods able to control the universe and everyone in it.
It is up to a few mad scientists and underdogs to save the galaxy. With a vision that spans thousands of light years, the author has created something special here. The Evolutionary Void deserves to be in every Peter F. Hamilton best books list.
---
Brutal Invasions And Aliens
I love this book. It was incredibly amusing. The level of depth and creation is mind-blowing and the worldbuilding was, well, out of this world. Great North Road is one of the best novels by Peter F. Hamilton. The opening, great swathes of the book and the ending are superb. If you like brutal invasions, aliens, clones, detective novels and deep philosophical musings, you will love this book.
You don't have to read all of Peter F. Hamilton's books in order. His books often work as standalone novels and Great North Road is no different. If you haven't read any of this author's other works, this would be a great place to start. This book is set in the near-future and humans have used wormhole technology to colonise other worlds. A kind of alien plague invades the universe which the humans must repel.
Suspense And Mystery
The story is set in Newcastle and centres on the Norths, a mega rich family with a human clone army. A murder has taken place after which nothing is the same. The book has a kind of C.S.I. feel to it. The other key part of the story involves a military expedition to a planet run by the Norths. It seems that there may be a hostile species lurking on this planet. Great North Road is full of suspense and mystery. If you want to find out more, you'll have to read the book!
---
Incredible Technology
A list of Peter F. Hamilton book reviews would be incomplete if it didn't include Fallen Dragon. The author manages to maintain the sense of awe and wonder that is prevalent in his other books and does it with style and flair. The universe Hamilton presents is rugged, bleak and unforgiving.
Fallen Dragon is a hardcore sci-fi fan's dream. The author goes to great lengths to create imaginative and rich technology. The skin suits are amazing and slot right into a world in which humanity has reach such heights of technology. It is as incredible as it is believable. This isn't super unrealistic technology, but stuff that humanity might someday achieve.
Peter F. Hamilton Best Book
The story is very character focused. Sgt. Lawrence Newton is a dreamer whose hopes and desires have been dashed by spending too much time as a 'skin'. Denise Ebourn is a resistance leader, guerrilla fighter and schoolteacher all rolled into one. Ebourn and Newton, along with a third character, Roderick, all vie for power pursuing goals as different as personal grace and galactic domination.
I personally think this is one of Peter F. Hamilton's best books, and I wouldn't be surprised if it's one of his most popular books considering that it is one of the true stand alone books that he has produced. It's a great place to start for anyone new to this author's work.
---
Master of Space Opera
Manhattan in Reverse is a collection of short stories from the master of space opera. Those who are intimidated by long books may want to start with this set of short stories by Peter F. Hamilton. There are seven stories: Watching Trees Grow, Footvote, If at First, The Forever Kitten, Blessed By an Angel, The Demon Trap and Manhattan In Reverse. The last two both revolve around Paulo Myo and are extremely good.
Watching Trees Grow is set in 1832 at the start of the industrial revolution. Murder is non-existent in this society, until now… Footvote is set in the Commonwealth, one of Hamilton's creations that features in some of his other works. The plot centres on a woman who gives up everything to be with her children.
Detective Time Travel Mashup
If At First is melange of the detective story and time-travel tale. A stalker has been hauled into custody. However, when the detective hears his story, he finds himself taking the side of the stalker and starts to pursue the victim himself. The Forever Kitten is a story about childhood, nostalgia and innocence.
Blessed By An Angel is the story of the birth of Inigo, a character who appears in Peter F. Hamilton's other work, the Void series. Once you are hooked on the author's writing, it will be no time before you relish the opportunity to read his much lengthier tomes.
---
Top Peter F. Hamilton Books
The author of the best selling Night's Dawn trilogy has achieved greatness again with A Second Chance At Eden. This book is set in the magnificent Confederation universe that we saw in the Night's Dawn trilogy. However, you don't have to have read Peter F. Hamilton's books in order to enjoy them. A Second Chance At Eden contains a novella and six short stories.
The first story in the collection is Sonnie's Edge. Humanity has acquired to ability to create any life form and assign a human pilot to it. Imagine Godzilla pitted against King Kong, and you'll have some idea of what it's about. But there's a catch. Corruption is rife. New Days Old Time is another short story in the collection. It is a thrilling read that focuses on an infamous colony planet.
Depth And Style
Now for the novella, A Second Chance At Eden. A leading scientist has been killed on Eden. The people who inhabit this planet are unable to hide their thoughts, and so the new chief of security enjoys trying to solve an impossible murder. Hamilton brings his usual depth and style to this one.
Candy Buds is a short story. A pair of orphan children find themselves in possession of a machine that creates candy that has the ability to give those who consume it mesmerizing dreams. The resident crime boss isn't too happy about this threat to his business and tries to put an end to it. One very big plot twist will shock you. The other stories in this collection are equally as good.
---
A Shocking Discovery
This series contains two books, The Abyss Beyond Dreams and A Night Without Stars. Fast-forward to the year 3326, and Nigel Sheldon, a famous founder of the Commonwealth, receives an unexpected visit from people claiming to be protectors of the galaxy, the Raiel. They persuade Sheldon to go inside the core of the galaxy, the Void, after which he makes a shocking discovery. It is up to Nigel to try and destroy this threat that looms large over the Commonwealth.
This is an epic story of subterfuge of governments and civil war. I was struck by this novel's smooth blend of space opera, horror and fantasy. This book's wide-ranging plots and storylines, creative world-building, rich detail and shocking plot twists will leave you craving more.
Crisis And One Final Hope
A Night Without Stars revolves around Bienvenido, a planet in crisis. It has escaped the threat to it that we saw in the first novel in the series but now faces a new crisis. Humans find themselves battling against an adversary vying for control of the planet. Their enemy has seeped into every layer of society, taking control of the bodies of people's friends, family and leaders.
Aided by forbidden technology, a strange figure offers resistance only to find herself thwarted by her own government who distrust the technology she is using. The odds are heavily stacked against her and humanity on the planet. But there is one final hope. The hours of pleasure that this story provides make this book a five-star winner.
---
Instantaneous Space Travel
The Salvation Sequence contains some of Peter F. Hamilton's latest books. There are three books in this series, Salvation, Salvation Lost, and The Saints Of Salvation. These should be on every true fan's Peter F. Hamilton book list. This trilogy has two concurrent storylines one if which is set in the year 2204. Humanity has developed technology that facilitates almost instantaneous space travel using a system of portals and is colonising the rest of the galaxy.
This cutting-edge technology obviates the need for manned spacecraft. An unfamiliar vessel has been seen on a recently explored world, and a team of experts have been tasked with investigating the spacecraft. What they find inside is shocking. As for the other main thread of the story, this is set further in the future and revolves around a squad of special forces genetically modified and created to pursue and get rid of a cultish adversary that is harvesting all sentient species in the cosmos.
Best Peter F. Hamilton Series
The Salvation Sequence must be the best Peter F. Hamilton series yet. The author has poured all his years of writing experience and world building into this, and it really shows. The richness of the worlds and universe is incredible. The technology is mind-blowing. And the characters are fully three-dimensional personalities that will live on in your mind. The final book of the series, The Saints of Salvation, is one of the best rated Peter F. Hamilton books ever. You don't want to miss it.
---
Final Thoughts
Peter F. Hamilton's latest book is The Captain's Daughter. Once you have read the books mentioned in this article, try picking up one of his other works. You won't be disappointed. One book I haven't mentioned here is the Peter F. Hamilton new book Queens Of An Alien Sun. Well, it's so new that it hasn't even been released yet, but I'm already looking forward to it. I hope I managed conveyed how enjoyable these books are, and that this list of the best Peter F. Hamilton novels is useful for you.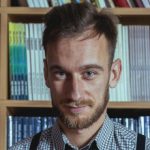 Robert is a science fiction and fantasy geek. (He is also the best looking Ereads writer!) Besides reading and writing, he enjoys sports, cosplay, and good food (don't we all?). Currently works as an accountant (would you believe that?)