Mo O'Hara
If you are struggling to get your child to read, then My Big Fat Zombie Goldfish series by Mo O'Hara are just the type of books to get them hooked on reading.
With seven exciting books in series, these books have everything that children adore in a story and they are written by an experienced children's storyteller.
---
My Big Fat Zombie Goldfish Book Series
---
Engaging
If you throw a mad scientist, a zombie, computing and a lot of humor into the plot, you have the recipe for success when it comes to engaging readers of the young boy variety in particular. This book may keep them awake at night, but not in a bad way. They will be staying awake to read this book under the covers by the light of a torch.
Zombie Goldfish
Most kid can relate to Tom's love of his pet goldfish and the desire to keep it alive for as long as possible. What you don't want is for it to fall into the hands of your older brother who has his sights set on becoming an evil scientist. He tries to kill the goldfish with a toxic mix of chemicals, but only succeeds in turning it into a zombie goldfish.
Inevitable Death
Anyone who has kept a goldfish will be surprised at what they are capable of when they have fallen into the wrong hands. The inevitable death of the goldfish cause Tom a lot of distress and anger.
Enlisting the help of his best friend, Pradeep, Tom makes every effort to revive the goldfish using a battery to zap him back to life, but that is not the end of the story. The goldfish comes back to life as a big, fat zombie goldfish with all sorts of superpowers and a new nasty nature.
New Chalenge
As well as trying to keep the zombie goldfish alive and contained, the boys now face a new challenge that comes in the form of Pradeep's older brother, Sanj. He is determined to put his talents as a computer hacker to evil use and with time on his hands after being expelled from school, the Devil certainly finds work for his evil hands. What the older boys don't realize is that the goldfish has it in for them now and Tom and Pradeep are the only ones who can save them from destruction.
A Little Warning
While I agree wholeheartedly in using whatever genre of book you can to encourage children to read, I feel that I must be responsible and add a caveat to this review. Your child may not be influenced by the level of sibling conflict that is portrayed in the guise of humor, but if this factor is a problem in your family, then please take note.
It seems that the goldfish is not the only one with a nasty nature and reviews of My Big Fat Zombie Goldfish series state that the sibling rivalry is taken to an unacceptably aggressive level.
Impressionable
The verbal abuse and suggestion of violence towards one another have been called offensive by some and it is certainly not something anyone would want to encourage, especially not in zombie books for kids.
I believe that authors have a responsibility to remember that kids are impressionable and should use their influence to educate and entertain and avoid glorifying and inciting sibling rivalry.
---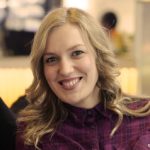 Alissa is an avid reader, blogger, and wannabe writer. (She's a much better cook than a writer actually). Alissa is married, has one human, one feline, and two canine kids. She always looks a mess and never meets a deadline.