John Gray
When this book by John Gray was first published in 1992, it was received with great enthusiasm. I am guessing it was a refreshing change from the mass of biblically-based marriage guidance material that was being churned out at around the same time.
---
Men Are From Mars, Women Are From Venus Book
| Photo | Title | Rating | Length | Buy |
| --- | --- | --- | --- | --- |
| | Men are from Mars, Women are from Venus | 9.02/10 | 368 Pages | Check Price On Amazon |
---
Who is This "Pop" Psychologist?
The author, John Gray, is a famous psychologist and relationship counselor who has earned his reputation through his personal experience as well as many years of helping couples through the inevitable problems that arise in any marriage. His book Men Are From Mars, Women Are From Venus has been labeled "pop psychology" by some critics and a life-saver by others.
John Gray is a believer in sex-role therapy, which means that he bases his theories on the principle that gender is the basis of every person's personality.
Points of Theory
We must accept the gender differences.
Women always try to change and improve men, but men interpret this as criticism. This, in turn, causes them to become defensive.
Men need to solve problems, while women need to talk about problems.
Women experience emotions in waves and troughs. Men need to understand that the trough is when he is needed the most. Women need to be treasured, while men need to feel needed.
Alternating between needing to be close and needing space, men follow their instincts and sometimes disappear into their "man cave". Women just want closeness continually and many women do not understand man's need for alone time.
Men do not couch their words in sweet talk and often offend women with their bluntness. Men cannot understand what they have said that has caused so much offense to the woman. Men find it difficult to relate to the worries that women have and women then feel that their feelings have not been valued. This can often escalate into a full-blown argument.
Have Gray's Theories Stood the Test of Time?
The question that we need to ask about Men Are From Mars, Women Are From Venus book is whether the theories have stood the test of time. Do John Gray's theories stand up in the twenty-first century? It has certainly held its place on the bestseller list and because it is an easy read, it appeals to both sexes.
We find it easy to relate to the simple allegory about men and women coming from different planets because that is often what it feels like in a heterogeneous relationship. This is helpful because it avoids placing blame on an individual and it is easier to accept that we are different. Not better, just different!
Understanding that we have different ways of communicating, and trying to learn the "language" of the other gender, goes a long way to easing strains and avoiding misunderstandings. Inevitably, relationships benefit from better communication and this will lead to both people feeling valued.
Reviews by Readers
You don't have to go through a lengthy course to begin applying the practical advice to your relationship and there are many relevant examples to follow. So, most book reviews of Men Are From Mars, Women Are From Venusdeclare that the book is helpful, relevant, and up to date.
It is used as a textbook on couple's retreats and even recommended for engaged couples or singles who are preparing for marriage. Men Are From Marshas been translated into many different languages and is even available in an audio version, so it is easily accessible to everyone.
A Little Word of Warning
However, it is important to listen to the voices that are not so complimentary about Gray's book and seek to create a balanced perspective. Some believe that this book is another example of successful advertising that has lured the public like lambs to the slaughter.
For a start, feminists do not like this book. Having fought so long and hard to break out of the patriarchal gender mold, they do not subscribe to Gray's sex-role therapy idea.
They maintain that the book reiterates the premise that women are subordinate, but simply tries to make them feel better about it. By accepting Gray's theory, the truth that gender roles are culturally manufactured and engineered is denied, and we do our fellow human beings a disservice.
Gender Roles
Having come so far in the equalizing of gender, this book could cause people to regress in their thinking, and it could increase the division between the sexes. Anything that encourages people to see the differences between us, for example identifying people by color, national identity, or religion, should have no place in the modern world. Instead, we should be highlighting how much we all have in common.
What we should bear in mind, is that books of this kind can have a wide-ranging influence on society. Gray has to take responsibility for the fact that his book has the power to have a positive or detrimental effect on people's lives.
According to research, his theories fly in the face of important family psychotherapy and do little to improve the power discrepancies between men and women.
A Book for Christian Couples Only?
It is clear from the title that this book is not inclusive of any other types of relationships, so it excludes huge swathes of society. It was not Gray's intention to include the many and varied forms of relationships that modern people have, but in reality, we all need solutions to our relationship problems, no matter who we are.
Critical reviews of Men Are From Marsinsist that it is filled with sweeping statements and oversimplifications set in a fantasy land where everyone was heterosexual, married, and rich.
Last Thoughts
As with all self-help books and relationship guides, we should retain what works for our relationship and disregard the rest. Read this book by all means, but keep an open mind and be a mindful, thoughtful reader.
---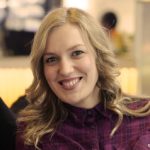 Alissa is an avid reader, blogger, and wannabe writer. (She's a much better cook than a writer actually). Alissa is married, has one human, one feline, and two canine kids. She always looks a mess and never meets a deadline.