---
Best Chess Endgame Books
---
Improve Your Endgame Skills
Dvoretsky's Endgame Manual was published in 2003 by International Chess Master Mark Dvoretsky. It impressed beginners and masters, alike, with its brilliance.
To get straight to the point, Dvoretsky's book is the number one book you can take up so as to learn chess principles that will exponentially help your endgame skills and it will amend any flaws you might have with your chess calculations. If you want to learn not only about chess endgame but chess in general.
Superb Utilization
Chess theory and practical problems are utilized superbly. Examples from notable, all-time great games from throughout the last century are also present in this wonderful book, and they help Dvoretsky with making his point.
Readers, masters and reviewers seem to agree unanimously that Dvoretsky's book is the best chess endgame book, and we can't do anything other than just agree wholeheartedly. To learn more about this wonderful book, read our review of Dvoretsky's Endgame Manual.
Fairly Difficult
While it stands as the most thought-out, thorough, and complete book on the endgame of chess, it is also one of the most difficult. Players with an ELO lower than 2000 aren't encouraged to think that they'll grasp everything on their first few (re)reads.
Masterfully researched and written, the book is an immense contribution to the literature of chess, especially that pertaining to the endgame. If the book isn't already recognized as a classic of the genre, it will surely become a classic in the eyes of all chess enthusiasts as the years fly by.
Outright Staggering
The lengths that Mark Dvoretsky goes to so as to make the strongest book and to help readers from around the world are outright staggering. Everything that is presented is extensively researched, analyzed and tested by or with the strongest of players.
Like we mentioned, the number one benefit that readers will find after reading this book will be concerning their endgame skills, but their capability to calculate variations is something that mustn't be understated. This facet might actually be as important to the readers as the very endgame is.
---
Sticky Knowledge
Jesus de la Villa published his tremendous volume 100 Endgames You Must Know: Vital Lessons for Every Chess Player in 2008.
Diverging a bit from other chess books, Jesus makes sure not to just write up a ton of concepts, principles and rules to pay attention to, but he takes the time to make the reader become sure of his own knowledge, insuring that the things one learns will stick, not just linger for a while.
True Masterpiece
For this reason, the book features, as the title suggests, one-hundred endgames, but also quite a bit of extra, helpful tidbits. Novices and advanced players can learn from Jesus' writing, all the same. With de la Villa's efforts to make the ideas presented more absorbable, the book is nothing short of a real masterpiece – without a doubt, one of the best chess endgame book.
Not all of the knowledge one can possibly find about the endgame is presented, but like we mentioned, Jesus' number one intention was to make the ideas expressed accessible and easy to grasp, and most of all easy to be completely digested..
Going Deeper
Where books tend to fall apart with endgame writing is attempting to speak a few words on all of the viable fields, without going deep into any aspect. Like the famous Bruce Lee quote, I fear not the man who has practiced 10,000 kicks once, but I fear the man who has practiced one kick 10,000 times.
Something that doesn't often get enough attention is a proper, useful introduction – like you may have expected, de la Villa's is an excellent one.
Indispensable Read
Any player of the royal game aiming to have their endgame skills grow and improve consistently will find Jesus de la Villa's 100 Endgames You Must Know an indispensable read, one of the best books on the endgames of chess.
---
Silman Never Disappoints
Jeremy Silman is known as one of the greatest writers in the chess genre, and this entry of his doesn't disappoint. Featuring north of 500 pages, Silman's Complete Endgame Course: From Beginner to Master was published in 2006. Since it has been regarded as one of the greatest books ever written on the matter of playing chess, and especially the endgame segment of the game.
Any chess enthusiast that has taken the time to seek out help from the masters of the game has surely been met with the advice to ardently study the endgame.
Divided Sections
Silman's book does wonders for players of any level, as the sections are divided by the degree of knowledge that one possesses. The principles and ideas expressed also build on one another during each subsequent part of the book and during each subsequent development in the player's skills.
The most basic and fundamental themes that one can learn are neatly discussed and explained, such as the Vancura position, queen and pawn endgames, Knight and pawn endgames, double bishop mate, the Lucena position, etc.
For Beginners As Well
The ELO rating that the volume ranges from is as follows – from unrated, i.e. bare beginner, to a rating of 2,399.
Tremendous Work
Wonderful, helpful and interesting tips and tricks are present, puzzles are thankfully incorporated – after each section, there follow about 9 or so puzzles, each of which is unique –, solutions also, making the read a bit more enjoyable and a bit more fascinating. Brimming with striking strategies, the book is adequate for any reader and anyone can follow it, and the effect that it has on the individual's 'game' is a tremendous one.
---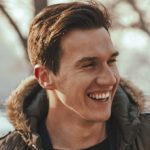 Michael is a graduate of cultural studies and history. He enjoys a good bottle of wine and (surprise, surprise) reading. As a small-town librarian, he is currently relishing the silence and peaceful atmosphere that is prevailing.