---
Best Chess Books
---
Game of Kings
The game of chess is an intricate one. It involves two players thinking of and strategizing about how to dominate the 64 squared, 8 by 8 grid, checkerboard. The game has a deep history, with historians supposing that the first iteration of the game came to be about fourteen centuries ago in India, with the game called 'chaturanga'.
Millions of Players
By the time that chess had reached the territory of Europe, it was already the ninth century. It was only in the fifteenth century, in Spain, that the pieces were endowed with the power they have today, while the rules were standardized sometime in the nineteenth century.
Today, the game is played by millions of people around the world and tournaments are rather frequent where people can learn from, teach and challenge others. Right now, we will take a look at several chess books and we will discuss their merits pertaining to teaching and expounding upon the game of chess and its deeper intricacies.
---
Complete Basics
As the author, Bobby Fischer, lets people know from the very start, the book isn't for those that already have experience with playing chess, let alone dominant players.
Nor is it a book comprising of a comprehensive, meticulous detailing of why chess is so popular, where and how it originated, or any kindred topics. Instead, the book interests itself with teaching the very new player of the fundamentals of tactics in chess. It's nothing more than an introduction to the most basic chess tactics.
All the Basic Tactics
With that said, the book does precisely and brilliantly what it sets out. What beginners, novices, and novel players ought to pay attention to is nicely and neatly laid out. As Fischer would be eager to say, the most essential part of progressing with your chess playing and skills is learning the most basic tactics prior to taking up any other aspect of the game.
Highly Comprehensive
A concise, understandable explanation of all the concepts surrounding the tactics is presented, and it is absolutely incumbent on the ambitious chess players to completely understand all of them. In this vein, Bobby Fischer's Bobby Fischer Teaches Chess is a great book for starting out your progress for chess- playing.
A highly comprehensive learning course, perfectly structured, utilizing exercises and questions so as to challenge the growing prowess of the reader only aids the mission of the book. Ideally, the reader is able to go on with all of the exercises, day by day, while they grow in complexity, as does the ability of the player.
Must-Read
A ravishing read for anyone interested in the game of chess, and it definitely belongs on our list for the best chess book reviews.
---
Concept of Thinking
Jeremy Silman published this brilliant book about chess in 1997. Unanimously, readers and players, alike, say that this is the number one book for any chess player aiming to improve their game seriously.
What Silman does differently than his peers, is that he introduces the reader to the concept of thinking about chess while still providing in an understandable tone what the most required skills are so as to take your strategy to the next level.
Perfect for Intermediate Players
A definite must read for the intermediate player. Beginners and novices may get caught up in the terminology and befuddle themselves.
General principles are helped by illustrations of the game, they are examined both by praxis and by computers. The book is packed with exercises that are here to have the reader track their progress and see if any new principle is able to have them lag behind or they are right on point with their progress.
Assessing Each Situation
Like we said, Silman teaches the reader how to think about chess. He does this by showing the reader how they can assess what the situation is at any precise moment during a game. Even experienced players can find tidbits and little-known ideas in Silman's writing. To learn more about this wonderful book, check out our How to Reassess Your Chess review.
Concepts Explained
Concepts like opening, middle game, endgame, semi-open, quality sacrifice, planning tactics, pawn structures, etc. comprise some of the concepts explained in Silman's wonderful volume.
---
Iconic Guide
Aron Nimzowitsch's My System was published way back when in 1925. It's interesting how even after nearly a century has passed, his iconic book still holds information that aids chess enthusiasts from around the world.
While Nimzowitsch was a Latvian person, the book was written in German. The book has been translated into a multitude of world languages, but a bit of resistance is present among the English- speaking people.
Two Separate Sections
The translation, namely the one by Quality Chess, doesn't have readers thinking that it is a nicely written one, with perplexing word choices – at least during the initial several chapters –, but other editions exist that allow readers to have an easier time with grasping this iconic volume.
The book, itself, is subdivided into two separate main sections. The Elements concern itself with the discussion about what the basics, fundamentals, or building blocks of a proper strategy are, though there are mentions of certain tactical issues.
Importance of Tempo
The naming in this book might be a bit perplexing or odd, but once the reader has the most important terminology completely understood, everything becomes a significant bit easier and clearer.
Even experienced players can learn things from My System, some have even mentioned that new things were introduced from the very first couple of pages. For instance, tempo is something that has Nimzowitsch interested, and he does a great job explaining the subtler factors concerning it.
For Everyone
This book has things for anyone, even from the novice to the fervent player. In spite of its age, the book is deservedly on our list of reviews for the best chess books.
---
Brimming With Information
David Bronstein's excellent analysis and examination of games played by the most highly revered and renowned chess players during the 1953 Zurich International Chess Tournament was published first in 1978.
Brimming with interesting, insightful information and instruction, scarcely is a single reading all that a reader requires. Any true chess aficionado will agree that the book is one of the most intriguing on the topic.
210 Games
During the titular tournament, there were a total of 210 games played. Participant and author David Bronstein opted to annotate in a highly instructive and singularly readable volume the deeper intricacies and secret things surrounding the ominous and tense games.
Though Bronstein isn't as attentive to the beginnings of the games, called 'openings', and barely more on the 'endgames', he is very meticulous and shrewd when speaking about the middle game – the most important part of the game, as he would be eager to note.
Learning From Mistakes
Even the grandmasters are liable to make an error, here and there, and that's what we can pay attention to and learn from. In Bronstein's opinion the games were beneficial for further progression of the creativity for chess players, everywhere.
The best players showing all – or most – of their cards surely aided the development of the game of chess. In the same vein, Bronstein's engaging read surely aided the development of chess books, which is why it has found itself on our list of best chess book reviews.
---
Unstoppable
The second entry to our list of reviews for the best chess books featuring the legendary player Bobby Fischer is My 60 Memorable Games, published in 1972.
As any knowledgeable chess players will tell you, when Fischer was in his so-called 'zone', he was imperturbable and unstoppable in his tactics and games. For instance, the only person to ever win a Candidates match with a clean sweep was Fischer, and he did it twice.
Ahead of His Time
Prior to this brilliant and influential work, people merely coupled a few wins by a certain known player and they made a book. Well, Fischer was ahead of his time in more ways than just his chess capabilities.
Not just consisting of games that Fischer dominated and won, My 60 Memorable Games focuses more so on games that hold a certain intrigue and can gain the attention of any onlooker. Even the painful loss to Spassky, who caught Fischer by surprise via the King's Gambit, is present and detailed. The Geller loss is another that Fischer didn't try to bury.
Embracing the Loss
While other peers are wont to try and forget the games they didn't win, Fischer, at least in this volume, embraced them and expanded upon where he went wrong, but more often than not, where he outwitted his opponents.
Each of these books can help the readers with bettering their game. Most of them, especially the instructional ones, feature challenges and exercises to track the player's progress. While other books certainly feature insightful and profound knowledge on the subject-matter, our list of best chess book reviews think that these are the cream of the crop.
---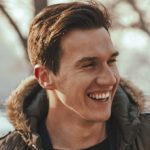 Michael is a graduate of cultural studies and history. He enjoys a good bottle of wine and (surprise, surprise) reading. As a small-town librarian, he is currently relishing the silence and peaceful atmosphere that is prevailing.