Robert James Fischer
Robert James Fischer was born on the 9th of March, 1943, in Chicago, Illinois. Bobby was an American chess grandmaster along with being the eleventh World Chess Champion.
Throughout his life and lustrous career, Bobby was thought to be the best chess player in all of history. He showed superb skill form a very young age seeing as when only aged thirteen, Bobby won The Game of the Century. Between the years 1972 and 1975, Bobby Fischer was the World Champion.
---
My 60 Memorable Games Book
---
One of the Greats
Miyoko Watai and Bobby married in the year of 2004. Bobby fell ill in a few years later, in 2008 and died in the same year. He was buried in Landspitali, Reykjavik, Iceland.
In the honor of one of the greatest players in history, we will now take a look at his beginner's book – Bobby Fischer Teaches Chess. Today, for our ardent and enthused readers, we have another Fischer classic – what follows will be our book review of My 60 Memorable Games.
True Legend
Legendary Chess player and Grandmaster Bobby Fischer's My 60 Memorable Games was written and published in 1972.
It is no secret that when Fischer entered his 'zone', there was no one on the face of the earth that could stand against him in an even match. Absolutely unyielding in all of his movements, tactics and games. An apt example of this is that Fischer is the only one to win a Candidates match via clean sweep, and he accomplished this feat not once, but twice.
Ahead of the Curve
Unlike this effort by Fischer, writers would oftentimes just gather several wins by a notable player, discuss them and they'd have a book. In this vein, Fischer was ahead of the curve by quite a wide margin.
This volume My 60 Memorable Games isn't one that is packed with games that Fischer dominated and or won, but it additionally concentrates on games that possess an odd semblance of intrigue and fascination.
Infamous Loss
His loss to Spassky, by way of the King's Gambit, isn't one that Fischer shied away from, nor is the loss to Geller missing from the pages. In this sense, Fischer showed that even when he lost, he wasn't someone to hide or be ashamed of his own transgressions or mistakes, but someone that learned from them and grew as a result.
If we could recommend just one author whose chess books would teach players the most royal of games in the best manner, Fischer would be at the frontline. Truly, no one can do justice to his work, but we hope that our My 60 Memorable Games book review at least made a proper effort.
---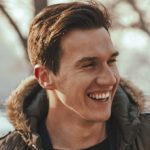 Michael is a graduate of cultural studies and history. He enjoys a good bottle of wine and (surprise, surprise) reading. As a small-town librarian, he is currently relishing the silence and peaceful atmosphere that is prevailing.