Jeremy Silman
Jeremy Silman was born on the 28th of August, 1954, in Del Rio, Texas, U.S. He is an American International Master of Chess. In his lustrous career, Jeremy has won the American Open, the National Open and the U.S. Open. Additionally, he served as a coach of the U.S. Junior National Chess team.
Silman, while being the accomplished and able chess player, has also published north of thirty-five books. Check out one of them called The Complete Book of Chess Strategy in our article. Most of the books are on the topic of chess, but some were concerned with casino gambling. One of Jeremy's greatest accomplishments in publishing is going to be our focus today, and now we can take a look at our book review of How to Reassess Your Chess: The Complete Chess Mastery Course.
---
How to Reassess Your Chess Book
---
Ideal for Intermediate Players
This superb, insightful volume by Grandmaster Jeremy Silman was published in 1997. Where Silman diverges from his coevals is that whatever he does introduce and explain the thought process during playing chess is done with a very easy to grasp tone, leaving nothing confusing or head-scratching.
Intermediate players are basically required to read this book. On the other hand, the people that are just starting out with the royal game might get confused, so another Silman book is recommended for that audience. This book is, in particular, written for intermediate players.
Everything Covered
All of the principles and rules that Silman introduces in his book are aided by lively illustrations, by praxis and by computers. Brimming with exercises that are without a doubt made so as to get the reader on the proper track towards improving, Silman's book is just brilliant.
We mentioned something about the thought process above. What Silman busies himself with, for the greatest part of this classic, is making the reader understand how to assess the situation and figure out what to do at any moment. Even very capable players can find Silman's writing worthy of reading.
Worth a Read
Keen looking into concepts like the opening, middlegame and endgame, semi-open, pawn structures, all takes place in this great chess book. Very much worth the read. If you like this review, you might want to learn more about Silman's Complete Endgame Course in our article we prepared for you.
---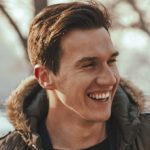 Michael is a graduate of cultural studies and history. He enjoys a good bottle of wine and (surprise, surprise) reading. As a small-town librarian, he is currently relishing the silence and peaceful atmosphere that is prevailing.