John Denis Martin Nunn
John Denis Martin Nunn was born on the 25th of April, 1955, in London, United Kingdom. Nunn is an English chess grandmaster, a three-time world champion, a chess writer and publisher, and most notably a very capable mathematician.
Nunn is amongst the strongest chess players to come from England, even boasting the accomplishment of being among the top ten in the world. Nunn was recognized as a Grandmaster in 1978. His FIDE rating is calculated to be 2568. Nunn was a World Champion in Problem Solving in 2004, 2007 and in 2010. Like we said, Nunn is a chess writer and publisher, so we would like to carry on with our book review of Learn Chess Tactics.
---
Learn Chess Tactics Book
---
Follow-Up
We've reviewed another book by Nunn before, it was called Learn Chess Tactics. Well, Learn Chess Tactics is a follow-up to the volume that Nunn had previously published. Learn Chess Tactics book was published in the year of 2003. In the foremost section – the Introduction –, Nunn goes to extraordinary lengths so as to explain to the reader what is about to follow in the coming pages.
Immediate Reaction or Advantage
Nunn, and we are sure that other grandmasters would agree, defines tactics as an operation on the short term, while utilizing moves that are meant to force so as to get an immediate reaction or advantage from the opponent. Most of games, especially ones played during the beginner or novice stages of one's career, are decided by way of the tactics.
Strategizing
At the highest levels of chess, thinking on the long term – i.e. strategizing – is probably the safest bet, but even grandmasters aren't averse to using a quickfire tactic to fool or bamboozle their opponents. This is especially evident when playing blitz or rapid chess.
Going to giant lengths so as to develop one's tactics is what Nunn advises his readers to focus on, especially if they're a bar beginner. Suggestions that players with an ELO of ca. 1,500 are apt and attention should be paid to this.
Plenty of Tactics
No book review of Learn Chess Tactics would be finished without mentioning what attacks and tactics, exactly, are promoted and explained by Nunn. On this particular list, we can find these tactics: Discovered Attack, Skewer, Deflection, Opening and Closing Lines, Fork, Pin, Pawn Promotion, In- Between Moves, Removing the Guard, Back-Rank Mate and plenty, plenty more.
Additionally, Nunn mentions tactics for defending and using combinations. Everything is helped by many, many exercises. This is one book that no chess enthusiast can go without. Cannot recommend it enough.
---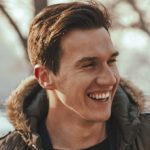 Michael is a graduate of cultural studies and history. He enjoys a good bottle of wine and (surprise, surprise) reading. As a small-town librarian, he is currently relishing the silence and peaceful atmosphere that is prevailing.