Larry Melvyn Evans
Larry Melvyn Evans was born on the 22nd of March, 1932, in Manhattan, New York, United States. Evans was an American Chess Grandmaster, capable and praised author, and journalist. Larry has won or shared the United States Chess Championship on five different occasions and the United States Open Championship four times.
Larry, like we mentioned, was a journalist and he wrote a long-running syndicated column on chess and either wrote or co-wrote more than twenty books on the matter of chess. Larry received the title of Grandmaster in 1957. Unfortunately, Evans died on the 15th of November, 2010, in Reno, Nevada. In the honor of Evans, we are going to give our readers our How to Open a Chess Game book review.
---
How to Open a Chess Game Book
---
Theory and Practice
The classic How to Open a Chess Game was published forty-six years ago, in 1974. The author, as we mentioned, is Larry Evans, but present are quite a few grandmasters whose tips and tricks aid the work of Larry in inexplicable ways.
Referring to this great book as anything other than a masterpiece would be absolute sacrilege. It features prominently the real-world ways to open up a game, but couples this aspect with the theory behind opening game – why to open in this particular way, how to open a game, what to pay attention to, etc.
Most Important Part of the Game
For the grandmasters here, the opening is the most significant phase of all in chess, as the latter phases are solely dependent on what occurs in this phase.
It is unanimously agreed that this is one superb book, having incorporated wonderful tips and instructive guidelines for all players – most notably intermediate players –, but even the most experienced ones can find tidbits of use.
Starting With Basics
Larry Evans is the one to start off the book. He does this by speaking to the reader of the most basic rules and principles to take into consideration when opening a game, these include – dominate the center, castle fast, develop your pieces rapidly, don't move one piece several times, Bishops follow Knights, the Queen is off-limits for fooling around, and many more useful tips.
Plenty of Examples
Grandmaster Svetozar Gligoric is the next man on the deck, as he expounds the same principles that Larry just introduced. Svetozar presents many examples from games by grandmaster, even his own. Next up are Vlastimil Hort, Lajos Portisch, Bent Larsen, Paul Keres, and Tigran Petrosian, as they all grant the book an air of wisdom.
By far one of the most instructive books that one can ever pick up, it should be no baffling sentiment why we chose to review the book How to Open a Chess Game.
---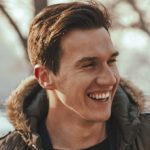 Michael is a graduate of cultural studies and history. He enjoys a good bottle of wine and (surprise, surprise) reading. As a small-town librarian, he is currently relishing the silence and peaceful atmosphere that is prevailing.