Herman Grooten
Herman Grooten was born on the 2nd of July, 1958, in the Netherlands. He is an International Master with north of thirty-five years of experience and a professional chess trainer. His pupils have gone on to become the leading players in the world, like GM Loek Van Wely, GM Robin Swinkles, GM Benjamin Bok and many more.
He is also a writer of superb books and Herman's prowess in the art of chess is not to be understated. All of the books that the man has authored have received critical acclaim and for that reason, today we're going to go ahead with our Chess Strategy for Club Players book review.
---
Chess Strategy for Club Players Book
---
Brilliant Work
Chess Strategy for Club Players: The Road to Positional Advantage by International Master Herman Grooten was published in 2009. The book is truly superb and brilliant, and nothing less than what we'd expect from a Grooten book.
22 Chapters
This volume is formatted into 22 separate chapters, coupled with quite a few examples which are expertly illustrated. The aim of the book is to teach players, most notably amateurs, the most basic and fundamental things about the strategizing in the game of chess.
Herman, also, elaborates on what the readers and players should attempt to do when they find themselves in a particular position, and lots of other things.
Systematics
Herman's book is a wonderful primer on the systematics around the basics of positional understanding in all the parts of the game. Exercises that help with the progress of the player are placed after the end of every subsequent chapter.
The most insightful part of the Chess Strategy for Club Players book, without a shadow of a doubt, is the elaboration given by Herman on certain strategic and positional aspect of chess, and this is achieved by analyzing the Table of Elements by Steinitz.
Assertions and Principles
This allows and enables Grooten to create his own assertions and principles by the examination of Steinitz's. This is the point where the book starts to speak a bit more on the history of the game, which is a fascinating read, all the same.
Grooten uses up all of the time that he has so as to have the reader understand all the advantages and disadvantages of whatever position that they find themselves in, and to react properly in accordance to the status quo. We cannot recommend Grooten's gem of a book enough.
---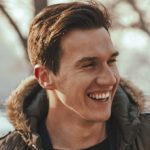 Michael is a graduate of cultural studies and history. He enjoys a good bottle of wine and (surprise, surprise) reading. As a small-town librarian, he is currently relishing the silence and peaceful atmosphere that is prevailing.