---
Best Chess Strategy Books
---
Concise and Comprehensive
Unambiguously one of the best chess strategy books, Jeremy Silman's The Complete Book of Chess Strategy: Grandmaster Techniques from A to Z by Jeremy Silmanwas published in 1998. It remains today as one of the best pertaining to the subject-matter.
The book is a highly understandable one and unique in the aspect that it's written in dictionary form. The concepts of strategy are enumerated alphabetically, they are explained in a concise, comprehensive way, then Silman takes the time to give examples on how the strategy can be utilized in a real game. With this, Silman succeeds in making all of the facets of chess-playing, especially strategizing, easy to grasp for players of any degree.
Anything But Overwhelming
Additionally, since it is in dictionary form, going back-and-forth through the book is a breeze. We consider Jeremy Silman one of the best authors when it comes to this topic.
The most common ways of opening the game and some that aren't as common are described in full, then the tactical middle game movement, and finally how to be efficient and assertive in the endgame. Whereas some books might spend too much time discussing a single facet of chess, thus overwhelming the reader, Silman's book is anything but overwhelming.
For Both Beginners and Advanced Players
Oddly, the book is adequate for complete or just-starting beginners, but also for more advanced players. Novices can be taught quite a bit about chess, while players that are experienced in the art can complete and expand upon the knowledge they already have.
More so than other books, Silman's The Complete Book of Chess Strategy at times only leads the reader down a certain pathway so that they may acquire knowledge by themselves, while only having been pushed towards that particular path by Silman. Very much recommended.
---
22 Chapters
Herman Grooten published his Chess Strategy for Club Players: The Road to Positional Advantage in 2009. Herman is an international master of chess, a well-known Dutch chess trainer, and an author of books about chess.
The book is structured into 22 chapters and there are plentiful examples that are wonderfully illustrated. Most notably, the book attempts – and very much succeeds – to teach amateur players about the basics and fundamentals of chess strategy.
Positional Comprehension
Additionally, Herman explains what the player ought to do when situated in a certain position, and the basic positional principles, oddly enough, point in varying directions.
This is a brilliant systematic primer on the fundamentals of positional comprehension in any point of the game. Exceptionally instructive exercises follow each ending of a chapter.
Table of Elements
More shrewdly and more profoundly, Herman gives explanation on positional and strategic facets of the game by way of dissection of Steinitz's famous Table of Elements. Having analyzed in an astute manner.
Herman's critical examination at Steinitz's table has let him formulate his very own ideas, rules and principles, alike. With this in mind, Grooten has, in many ways, amplified the work of Steinitz. Here the book takes on a kind of historical cloak, which though it most probably wasn't what Grooten intended, it is a welcome and fantastic read.
Nothing Taken for Granted
Grooten also succeeds in casting a light even upon the very obvious. Where some authors might leave the reader with a remark supposing that the reader can use the advantage discussed in a proper way, Grooten goes out of his way to explain what to do from then on, and why it is that particular move that is being played.
There is nothing in the writing of Grooten that is taken for granted, and this enables the reader to get a firm grasp on what is being explained. We prepared for you a whole article about this amazing book, find out more in our Chess Strategy for Club Players review.
It would be a shame not to include Grooten's Chess Strategy for Club Players on our list of best chess strategy books, as it is a great, insightful read.
---
Evolution of the Game
John L. Watson published his Secrets of Modern Chess Strategy in 1999. Since then it has become one of the most beloved books, not just pertaining to the strategizing, but also one of the most beloved chess books of all time. As such, we think that is a worthy addition to our list of best chess strategy books. We will explain.
What Watson sets out to do from the start is to show the differences between the game that is played in modern time and the one that was played during the lifetime of all-time great Nimzowitsch.
Thought Process
This facet of the book bolsters the greater intention of the book and allows for the reader to gain wonderful insight into how the evolution of chess has moved on, but also how the thought process during chess playing has taken a different tone. For quite a big chunk of time, chess players from around the world were with the thought that the last thing anyone really wrote about chess strategy was Nimzowitsch in his My System.
Instead, most authors try to study and analyze a particular game between two prolific players, and thus pick up some semblance of strategic ideas. As such, it shouldn't surprise anyone that Watson's Secrets of Modern Chess Strategy was, initially, with the subtitle Advances since Nimzowitsch.
2 Main Parts
The material is organized and explained in a keen, fascinating manner. The book is presented in two parts. The first one deals with the Refinements of Traditional Theory, where elements of an older time are looked at from today's perspective. The second part, however, deals with a lot of positional principles and how they have changed during the course of time.
Truly one of the greatest books on chess, Watson's Secrets of Modern Chess Strategy cannot be recommended enough. A brilliant example of wonderful shrewdness on the matter of chess.
---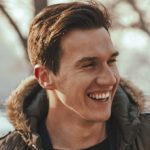 Michael is a graduate of cultural studies and history. He enjoys a good bottle of wine and (surprise, surprise) reading. As a small-town librarian, he is currently relishing the silence and peaceful atmosphere that is prevailing.