Jeremy Silman
Jeremy Silman was born on the 28th of August, 1954, in Del Rio, Texas, U.S. He is an American International Master of Chess. In his lustrous career, Jeremy has won the American Open, the National Open and the U.S. Open. Additionally, he served as a coach of the U.S. Junior National Chess team.
Silman, while being the accomplished and able chess player, has also published north of thirty-five books. Most of them are on the topic of chess, but some were concerned with casino gambling. On the chess.com website, Silman has written many chess mentoring puzzles.
---
The Complete Book of Chess Strategy Book
---
Review
Right now, we can take a look at one of Silman's best volumes, as we go through our book review of The Complete Book of Chess Strategy: Grandmaster Techniques from A to Z Book.
Definitely among the best chess books pertaining to strategizing, book The Complete Book of Chess Strategy: Grandmaster Techniques from A to Z by Jeremy Silman was published in 1998, but it stands even today as one of the most insightful on the topic.
Easy to Understand
Everything in the book is made to be very comprehensive, even idiosyncratic seeing as it's written in an odd form – it's written like a dictionary. If you like Jeremy Silman, you can check out his other books in our How to Reassess Your Chess book review.
Everything is structured and relayed in an alphabetical order, all the concepts are elaborated on in a simple, concise, direct manner. Silman even takes time to aid the reader with quite a few examples of how the strategies that he mentions can be used against real opponents.
Silman is capable to make even the most complex points very understandable. An unexpected benefit from the book's format is that going back to find a concept or a strategy is very easy.
Accurate Explanations
The ways that the reader can open the game is accurately explained, then Silman goes deep into how important strategizing in the middlegame is important, then finally how one can be dominant when entering the endgame.
Silman wrote a whole book about chess endgame, that you can find in our Silman's Complete Endgame Course article. If some authors are wont to overwhelm their readers, Silman's book is the polar opposite of that.
Not Just for Beginners
With everything said, the volume of Silman is appropriate for bare beginners, somewhat experienced players, but there's something for the more advanced ones, too. Obviously, the beginners can learn about chess from the start, but the experienced players can expand and broaden their own knowledge, too.
Silman also cares so much for the continuous progress of the readers that he won't just lay out the plans outright, but will only light the torch for the reader to use on the road towards discovering new things about chess.
---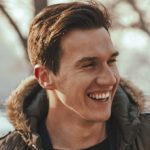 Michael is a graduate of cultural studies and history. He enjoys a good bottle of wine and (surprise, surprise) reading. As a small-town librarian, he is currently relishing the silence and peaceful atmosphere that is prevailing.