Yasser Seirawan
Yasser Seirawan is an American chess grandmaster and four-time United States champion. He won the World Junior Chess Championship in 1979. Seirawan is also a published chess author and commentator.
Yasser Seirewan was born on the 24th of March, 1960, in Damascus, Syria. Yasser is an American Chess Grandmaster, along with being a four-time United States Champion. Additionally, Yasser is a published and accomplished chess author and able commentator. At the age of only 19, Yasser won the World Junior Chess Championship.
---
Play Winning Chess Book
---
For Complete Beginners
Yasser doesn't take any unneeded time before telling the reader that his Play Winning Chess book is aimed at the complete beginner, the bare novice. It starts out with lots of rarely known points and facts about the history of the royal game.
When that is all said and done, Yasser goes in very deep when explaining how the chessboard is supposed to be set up, which pieces move which way, how they are to be set up, and similar fundamentals. Yasser concentrates on a few principles which are the most important parts of this book, and in Yasser's opinion, the most important parts of chess.
Parts of Chess
Force: Here Yasser explains what the values of the individual pieces are, in which situations they have an advantage and when they are at a disadvantage.
Time: Yasser, here, speaks of how and when the movement of certain pieces is an effective one and how to avoid and evade situations when an opponent might try to waste time.
Space: Yasser teaches the reader how to examine the amount of room or space that you might have for moving your pieces.
Pawn Structure: Yasser tells the reader here that the most important piece in the game is the pawn and how you can use it to dominate and assert yourself in the game.
Number of Games
In the book, Yasser has also put in a number of games that are annotated, examples, illustrations, and similar helpful stuff. The readers ought to pay very careful attention to them and take their time when working out problems.
In conclusion, we hope that our review of the book Play Winning Chess will prove helpful to readers and that you will step your game up by our advice.
---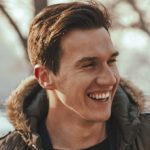 Michael is a graduate of cultural studies and history. He enjoys a good bottle of wine and (surprise, surprise) reading. As a small-town librarian, he is currently relishing the silence and peaceful atmosphere that is prevailing.