Andrew Eden Soltis
Andrew Eden Soltis was born on the 28th of May, 1947, in Hazleton, Pennsylvania, United States. Soltis grew up in Astoria, Queens, and this is where his interest in chess first found its way.
Andrew is an American Chess Grandmaster, an accomplished writer for Chess and a columnist. Andrew was inducted into the United States Chess Hall of Fame in September of 2011. Additionally, Andrew received his title of Grandmaster in 1980.
---
Pawn Structure Chess Book
---
Astonishing Practicality
While being an outstanding Chess player is not something to understate, Andrew is also a very capable author. That is why, today, we are going to examine and give you our book review of Pawn Structure Chess by Soltis. Soltis' classic book Pawn Structure Chess was first published in the year of 1976. It garnered wide critical and public acclaim, with people citing it as being one of the best books on the matter of chess.
The organization and format of the book are nothing short of wonderful. It is segmented and structured by certain ways to open the game, and the implicit pawn structures that come up with these same openings. The aspect of astonishing practicality that the book has adopted is very much noteworthy – as the reader can go back and forth, without losing any train of thought.
Far from Inconsequential
We are aware that pawns are commonly seen as inconsequential to the overall game, since they can't move a lot, but in the eyes of Soltis, the value of the pawns is seen particularly in this limited range of mobility. They comprise a kind of half-permanent structure, as he calls it a 'pawn skeleton'. This structure creates certain lines of the territory thus being relevant to how the game is going to follow. In this vein, Soltis urges the reader to pay strict attention to the value of the pawn.
Now, Soltis is not a naive man. He is aware that pawns have innate weaknesses and disadvantages, and he believes that the acknowledgement and recognition of these disadvantages will leave the reader with a newfound knowledge.
Utilize the Advantages
Soltis teaches the reader when it is encouraged to swap pawns in the center, and how to do just that, and how to utilize the advantages created by a certain structure of the pawns. The manner by which one ought to restrict the mobility of the opponent's pieces is also duly discussed, then what one ought to do if the same thing befalls him, and many more things.
The openings and the middlegame are singularly and astonishingly discussed and explained superbly. While we believe that a book by someone as great as Soltis can never quite be encapsulated in a single article, we hope that our book review of Pawn Structure Chess has done justice to it.
---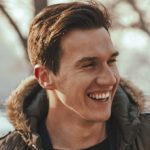 Michael is a graduate of cultural studies and history. He enjoys a good bottle of wine and (surprise, surprise) reading. As a small-town librarian, he is currently relishing the silence and peaceful atmosphere that is prevailing.