---
Best Chess Opening Books
---
Against Black Defenses
The Agile London System: A Solid but Dynamic Chess Opening Choice for White was published in 2016 by Alfonso Romero Holmes and Oscar de Prado.
In short, the London System is a system for opening the game of chess most commonly coming up after D4 and Bf4, or Nf3 and Bf4. It is a system opening that can be utilized against most if not all black defenses, and it accomplishes all that in a much shorter and quicker manner than other systems do.
Thorough Repertoire
The Agile London System is a chess book that is, essentially, encyclopedic in its own scope. It offers readers a thorough, absolute Londonesque repertoire, coupled with several options. It is comprised of seventy- one annotated, dense games with summaries for the individual games presented and of the chapters. With this the intimidation that the bulky analysis shows, becomes less terrifying. Additionally, there are sixty strategic and tactical puzzles for the reader's own amusement.
Complete Overview
In The Agile London System, the authors give historical context, as well as examples from modern top-level masters utilizing the London System, so that a complete and thorough overview of the system at hand is presented.
Alfonso and Oscar analyze, examine and elaborate on the most commonly used plans and tactics for this particular system, and they utilize illustrative games with explanations that are very concise, along with tons of tactical and strategic exercises.
Experience Required
The writing in this particular book is quite heavier than in others, as even the volume is a bulky, large one. The authors use a fair number of symbols, as well as text that explains them. Worth noting is that the authors have incorporated a lot of alternatives for the system, and all the variations have been looked on, examined, and dissected in a brilliantly profound manner.
Quite possibly the best chess opening book of all time, The Agile London System is at the bare minimum a worthy read.
---
Universal Praise
Larry Kauffman published his The Kauffman Repertoire for Black and White: A Complete, Sound and User-Friendly Chess Opening Repertoire in 2012. It received universal praise from people in the chess community, loving it for the tackling of an irksome subject with such zest.
Effort Required
Any chess player that's at least half-serious about playing the game seriously should decide what openings he intends to play each time. The challenge of picking out and utilizing each time a certain series of moves whenever you play can be an intimidating, but the benefit that comes with it is one that mustn't be understated. The idea that your opponent will likely be attempting to counter each of your moves can be daunting too, and it'll likely take quite a bit of time and effort on your part.
Most Efficient Moves
For this reason, Grandmaster Larry Kaufman has created this guide for whichever of the colors, while not striving to paint a picture for what the best moves are – ones that the most notable grandmasters might employ –, but ones that are most efficient for amateurs.
No Need to Memorize
The words and advices of Kaufman aren't ones that will fall prey to the ravages of time, they won't outdate soon. Additionally, what Kaufman proposes doesn't require the reader to busy himself with memorizing pages upon pages of theory.
The moves and principles promoted by Kaufman aren't ones that are overly aggressive or striking, but ones that will enable the player to be as confident as possible, while keeping his obvious advantages with tact.
Easy to Utilize
The writing in this fantastic book is wonderful, as the flow is one very smooth, not lagging in any point. Something that other writers aren't wont to do, but Kaufman utilizes with ease is the explaining of moves for both colors. These are the reasons why Kaufman's The Kaufman Repertoire for Black and White is among the best chess opening books in chess.
---
Indispensable
The Berlin Wall by John J. Cox was published in 2008. John is a British chess player. Having earned his International Master title in 2005, John continued with his career by aiding new chess players and enthusiasts by way of his superb books.
The book and all of its contents are, by and large, indispensable. The foremost chapter of the book grants the reader a look into and a general overview of the opening to be discussed. The following ca. 60 pages are interested with the themes of the 'endgame' that are going to follow once this opening has been mastered.
Confusing Structure
In a certain sense, most of the interest one might have for the middlegame dwindles since the point here is getting to a favorable endgame.
There are sections concerned with the theory behind the opening, then on the positional themes, specific variations, etc. so the structure might be a bit odd, but if you can bear with it, they'll find it very insightful.
Flow of the Game
Among the most notable world-tier players, the Berlin Wall is one of the most popular openings. John promotes learning chess to understand how things are supposed to flow following the opening, and not memorizing the moves.
Endlessly insightful, Cox's The Berlin Wall is one that will help enthusiasts from all over the globe with its profoundness. Definitely worth its place on your bookshelf.
---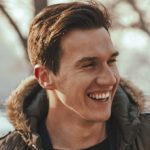 Michael is a graduate of cultural studies and history. He enjoys a good bottle of wine and (surprise, surprise) reading. As a small-town librarian, he is currently relishing the silence and peaceful atmosphere that is prevailing.