Jeff Coakley
Jeff Coakley is a superb, well-respected and capable chess master from Canada, as well as one of the country's leading coaches. Jeff has been teaching chess in Toronto, throughout Atlantic Canada, and via the internet, for over twenty-five years, now. A sizeable group of his students have gone on to become national champions.
While teaching chess mono e mono is definitely the forte of Jeff, he is also a very capable author, most well-known for his books focused on teaching children about chess. As such, we will now take a look at our Winning Chess Strategy for Kids book review.
---
Winning Chess Strategy for Kids Book
---
Unique
Among Coakley's best books is Winning Chess Strategy for Kids that was published about twenty years ago, in the year of 2000. We would be disingenuous to say that any other author can write quite with the same enthusiasm and charisma that Jeff does when focused strictly on the children.
Jeff's book right here is an easy to grasp chess volume that kids just absolutely adore. Most notably, children aged seven to about thirteen enjoy and find the book insightful. Packing with very unique material and ideas that are very original, artwork that amuses and astonishes children from all ages, this just might be one the best guides, regardless of age, for learning chess.
Fundamentals
It starts out with the very basic and fundamental things about the game of chess. Foremost are the rules that are expertly covered, followed by the explanation of commonly utilized and simple checkmates, with a bit of focus given to some plain, yet interesting tactics.
Then, when the reader has caught up with that, we go further into some advanced tactics and strategies, as Jeff wonderfully explains them, piece developing, going against and attacking a castled king, some words on the structure of pawns, and the like.
Principles
When that is covered, Jeff spends time teaching the reader about principles about the midgame, and principles about the other two main phases of the game. The tone and, more importantly, the way that Jeff writes remains easily graspable, concise and smooth, all throughout. Combinations and some explaining of the terminology of the game is given during the final chapters.
Conclusion
Regardless of what the child is most interested in, Jeff's invigorating and absorbing read will have them strategizing on how to checkmate their friends in no time. We hope that we have done justice to Jeff's work in our Winning Chess Strategy for Kids' book review.
---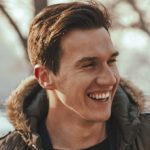 Michael is a graduate of cultural studies and history. He enjoys a good bottle of wine and (surprise, surprise) reading. As a small-town librarian, he is currently relishing the silence and peaceful atmosphere that is prevailing.