Jose Raul Capablanca
Jose Raul Capablanca y Graupera was born on the 19th of November, 1888, in Havana, Cuba. Jose was a Cuban Chess player, considered by many a people as one of the greatest players in history. Jose died on the 8th of March, 1942, in New York, U.S.
Jose was world champion in the period between 1921 and 1927. Capablanca was a Chess prodigy for a great part of his young life and was known primarily for the extraordinary skills he had for the endgame and his astounding speed play.
---
Chess Fundamentals Book
---
Accomplished Writer
Additionally, Jose was an accomplished chess writer. One of his books, that has helped thousands upon thousands of people around the world, will be our focus today as we proceed with our book review of Chess Fundamentals.
A Century Ago
The volume of Capablanca was first published in 1921, a bit short of one hundred years ago. Having stood the test of time, we can safely say that Jose's Chess Fundamentals book is one of the greatest chess books of all time encompassing and adopting all of the qualities that a proper, worthwhile chess book ought to. A facet of the book which is continuously praised is the superb manner in which Capablanca's thought process is fascinatingly expressed.
Worth noting is that Capablanca stays away from all things that are superfluous as all of his commentary is important and very insightful. In this way, the book takes a step away from other books and writers that either spend too much time on a single concept or barely even mention it.
Thought Process
Capablanca doesn't merely concentrate on the moves and tactics he employed and why he did so. He takes the time to elaborate on the thought process behind all of his decisions and indecisions. This is how the reader has the opportunity to peer into the mind of a true grandmaster. As expected, Capablanca's writing is very organized, with not a word or page in waste.
The number one advice that Capablanca gives is that improvement isn't to be obtained by way of memorizing lines of opening the game, but studiously learning the endgame. And even this assertion isn't breezed through, instead Capablanca spends all the time he requires so as to paint the picture.
Conclusion
There aren't many books quite like Capablanca's Chess Fundamentals. Not many writers can write so acutely and wonderfully while maintaining the air of chess invincibility, but Capablanca has mastered this technique perfectly.
---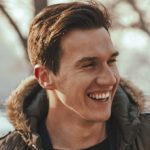 Michael is a graduate of cultural studies and history. He enjoys a good bottle of wine and (surprise, surprise) reading. As a small-town librarian, he is currently relishing the silence and peaceful atmosphere that is prevailing.