Ward Farnsworth
Ward Farnsworth was born in 1967, in Evanston, Illinois, United States. Today, unlike the vast multitude of Chess players, Ward is the dean of the University of Texas School of Law. Additionally, he holds the John Jeffers Research Chair in Law.
Ward is also the Reporter for the American Law Institute's Restatement of the Law Third, Torts: Liability for Economic Harm. Of course, the reason that we have Ward on our list, today, is for his writing prowess.
---
Predator at the Chessboard Book
---
Great Writer
He has written books on the topics of law, rhetoric, philosophy and chess. As such, we will now proceed to our Predator at the Chessboard book review. Farnsworth's wonderful book Predator at the Chessboard: A Field Guide to Chess Tactics was published in the year of 2007.
The reader journeys over the course of three-hundred or so pages, with the intention of learning how to use the tactics in the game in the most proper way. The whole thought-process of the book is a markedly wonderful one. Praise-worthy is the tone, too, as it remains conversational and casual all- throughout.
Simplicity
In the vein of this point, Farnsworth doesn't fall into the rabbit hole of overly complicated chess terminology. This is done since his main aim is to have the reader actually learn the important parts of the game, and not stress himself with the confusing terms.
This enables the writing and tone not to become dry, but helped by wit and humor, thus everything is easier to go through. Present are exceptionally short texts as not everyone has the time in the day to get through a fifty-page essay.
Easy to Grasp
The examples and very easy to grasp tips are plentiful, comprising of the bulk of the book. The effort by Ward to get closer to the reader and allow for easier learning is obvious from the very onset. Something else that Ward tries ardently to have the reader learn is to make a relationship with all of the tactics discussed.
This would enable for the player to be wary of the things occurring on the chessboard, how to get the upper hand at certain points, how to stop your opponent from escaping, or how to set them up for certain traps. The book is absolutely brimming with helpful stuff.
Conclusion
The book and the author struggle to make this book one of the greatest for anyone wanting to learn the theory of the game, and this effort is an absolutely virtuous one.
---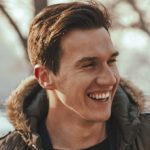 Michael is a graduate of cultural studies and history. He enjoys a good bottle of wine and (surprise, surprise) reading. As a small-town librarian, he is currently relishing the silence and peaceful atmosphere that is prevailing.