---
Best Chess Books for Kids
---
Insightful Gem
Murray Chandler wrote and published Chess Tactics for Kids in 2003. Since then, it has been read and loved by children from around the world, with people praising Chandler's effort as a paramount one. This is, in fact, why we consider it to be among the best chess books for kids.
Those interested in the art of chess, regardless of their age and degree of experience, will find Chandler's book a very insightful gem. The format is a simple one, easy to follow and to comprehend. What's explained, essentially, is how to trick and, in a sense, bamboozle your opponents while utilizing some tactics that are quite common.
50 Tricky Tactics
All the positions are illustrated in black-and-white and they aren't just thought of on a whim, but are extrapolated from games that were actually played. The book is centered around 50 key themes – the 50 Tricky Tactics that experienced chess players take up so as to beat their opponents.
Being able to identify tactics that come up rather frequently in chess is something that will aid the player throughout their chess-playing career. So, it is obviously something to pay attention to when learning how to play chess, and Chandler's efforts here will pay dividends when the readers acquire this ability. Basic concepts, also, like a fork, a pin, or a skewer, are explained nicely and neatly.
Something For Everyone
Even though the book is meant predominantly for children, there is something to be learned even by more advanced players.
What Chandler succeeds at, other than the aforementioned things, is making the learning process and easy and fun one, as he uses helpful, elated expressions and explanations to aid the interested readers.
---
From 7 to 13
Winning Chess Strategy published in the year 2000, is one of Jeff Coakley's best. No genuine list of the best chess books for kids is complete or even half-full without Winning Chess Strategy for Kids. However, we have articles about strategy for adults, too.
This is a fun, easily understandable book on chess. It is mostly meant for kids aged from about seven to around thirteen years old. It is brimming with unique material and original takes, and even the artwork is a very entertaining one. Quite possibly one of the very few perfect guides for the game of chess. We will take it a step further and say that even parents or experienced players will find it an amusing and insightful read.
Rules and Basics
The content begins with the most initial parts of learning chess. First, the rules are covered, then the most common and basic checkmates are introduced to the interested audience, and then elementary and simple tactics are explained. To learn more about this book, check out our Winning Chess Strategy for Kids review!
But it doesn't just stop there; instead, a wide array of somewhat advanced strategies and tactics are expanded on, then piece developments, how to attack a castled king, the structure of pawns, etc.
Principles and Terminology
Following that, some midgame principles and plans are discussed, so are principles about the opening game and the endgame. All of this in a crisp, concise, and understandable language.
There are other segments of the book consisting of certain combinations and the explanations of chess terminology.
Must-Read
Whatever may the kids' intention be for learning chess – just learning it for fun and enjoyment, or so as to play competitively against others – Coakley's Winning Strategy for Kids is here to help them in their attempts.
---
Thorough Overview
Michael Basman's 2006 book Chess for Kids is our final entry for the list of best chess books for kids. Michael goes from giving a concise and brief, yet thorough overview of the history of the game of chess, to explaining how separate chess pieces are used.
The youngest of players are wonderfully aided by Basman as they explore and expand upon different strategies for defending, attacking, and finished the games, all the while presenting brilliant examples on the proper way(s) of gaining experience by playing several games with a lot of different people.
Written With Care
The book is, at once, a great – nearly perfect – book for the newest and youngest of players, but also acts as a superb refreshment course for players that have some experience with the royal game.
Worth noting is that Basman does this all in less than fifty pages of content. That's not to say that he rushes through the material, in fact, the whole bulk of the book is written with such care and attentiveness that we have to stand in awe at this feat of Basman's.
Michael Basman is an International Master and a renowned, praised chess tutor, and it is nothing odd that he wrote such a profound book for kids, as it is one of the best kids' books about chess.
No Stone Left Unturned
The most basic and most important tactics, the endgame – and this term is used loosely – of chess, then examples from real tournaments and championships, no stone is left unturned by Basman as he tries fervently to leave a volume that children can love, adore and learn from for years and years.
---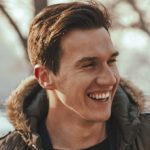 Michael is a graduate of cultural studies and history. He enjoys a good bottle of wine and (surprise, surprise) reading. As a small-town librarian, he is currently relishing the silence and peaceful atmosphere that is prevailing.