Bio
Simmons is an American author who has a real talent for an unusual combination of genres – science fiction and horror. Almost all of Simmons's books that come out are best-sellers, so you now know what to expect. He has many famous books and some of them won him a few prestigious awards.
Best Works
He was born in 1948, and ever since he discovered his talent and love for writing, he hasn't stopped creating masterpieces. A few of Dan Simmons's best books include his Hyperion Cantos series and the famous Ilium series. This is just scratching the surface of our list of the best Dan Simmons books out there, so you will get to see plenty more.
---
Best Dan Simmons Books
---
Awards
For his most significant works, Dan has received many prestigious awards as well. Some of these awards and achievements include the World Fantasy Award for Song of Kali, one of the most popular Simmons books you will see here and anywhere else. But, enough about Dan, let's check out a few of his best works and discover something about each.
---
Dan's Signature Series
Here it is, one of Dan's signature space opera series that will be remembered for years to come. Simmons's Hyperion series features four original books that highlight the full story Dan came up with.
There are others inside the collection as well that include short stories and similar topics. Everything begins with the first book, Hyperion, where you meet the seven pilgrims that carry the story and reveal their ultimate quest. Prepare to read one of the all-time best Simmons series ever.
Tales of the Pilgrims
The first book inside the Hyperion series by Simmons is probably the most important one as this one lays the foundation of the story and the events that follow. You meet the group of travelers sent on a quest on the planet Hyperion and each of the pilgrims shares their own story. This way, you learn about these characters and get a hint of what follows next.
Story Progression
The story in Simmons's Hyperion books doesn't precisely progress steadily. After the first two books, Hyperion and The Fall of Hyperion, end the next book takes you 272 years into the future.
The third book begins a whole new plot with only a few of the main characters from the previous two books. The story that follows is one about Raul Endymion, a character you want to meet. If you read Simmons's Hyperion series in order, then all will make sense as you go.
---
Never-Ending Thrill
There are only two novels inside Simmons's Ilium series. The series is also known as Ilium/Olympos, as the two books inside are titled Ilium and Olympos. It's a science fiction series that has an ancient Greek times theme.
The story inside focuses on three different character groups, the Moravecs, Helen, Greek, and Trojan warriors from the Iliad, and a unique character, called Hockenberry. Just make sure to read these Dan Simmons books in order as the story is better understood that way.
Ilium
The first book of the series introduces you to a couple of the main characters. There is a war about to begin on Mars. It will be known as the Trojan War, and many of the gods, including Zeus and his immortal family, are overseeing the event.
The gods have all of the powers that Greek mythology has given them, but they have only one problem – they can't see in the future. Simmons's Ilium Olympos series gets much more enjoyable when the gods bring back a scholar from the future known as Thomas Hockenberry.
Olympos
A most exciting twist appears in the second book of the series that makes this one of the best Dan Simmons series. Aside from the glorious war that is going on between the Greeks and Trojans, and the fact that a scholar from the future is here to give out some hints, there is one more race that will stir things up a bit.
The biomechanical beings that were once made to serve humanity have changed their goals and now wish only to exterminate.
---
Unique Stories
It's time to put the science fiction aside for a bit and see how one of the best Simmons horror novels looks like. Seasons of Horror is the perfect choice to start with as the four books inside this series are about to bring chills up your spine.
Summer of Night
The first of Dan Simmons's novels from the series introduces you to five young boys who are all around 12 years old. These boys are happily watching as their old school is about to close down, but then the happiness suddenly stops when one boy goes missing on the last day of school. This event unfolds an ancient evil that is about to make their entire lives miserable.
Children of the Night
When a deathly ill infant is about to die, it is given a blood transfusion that makes it instantly better and looking more alive than ever. The blood flowing through this infant appears to be able to cure many diseases. The story that follows features a clash between humans and vampires and quickly makes this one of the best books out there.
Fires of Eden
A billionaire who owns a glamorous Hawaiian resort wants to sell, as lately, someone or something is kidnapping and murdering many of his guests. Eleanor Perry is the character who will attempt to get to the bottom of this and will either succeed or end up the same as the other guests. The suspense alone is enough to make this one of the best Dan Simmons novels out there.
A Winter Haunting
And finally, probably Dan Simmons's best book within the series, tells you a story that appears connected with what happened in Elm Haven in 1960. This is one of the most haunting stories from the series so far and what Dale Stewart is about to experience when he returns to his childhood home in Elm Haven is something you need to find out on your own – probably while the doors are locked.
---
Epic Journey
Let's pause the Dan Simmons series for now and take a look at one of his stand-alone novels. If you've ever heard about Captain Sir John Franklin and his lost expedition to the Arctic, then you are going to enjoy this version of the story.
The Terror is one of the best-rated Simmons books out there. It features a fictional version of Sir John's lost expedition on the two ships HMS Erebus and HMS Terror. Simmons would like to tell you how he imagines this story going down back then.
All Aboard!
The two ships and the crew are ready to set sail, and so begins the story of one of the best books you will ever read. The story immediately gets to the part where the ships are stuck in a thick layer of ice, 28 miles north-northwest of King William Island.
An entire year passes, and their situation simply keeps getting worse. The weather is getting harder to cope with, food is running extremely low, and there appears to be no escape. But things can, and will, actually get worse in one of Simmons's best novels out there.
Terror Arrives
To make matters worse, something appears to be getting near the ships and is seen moving beneath the ice. It has claws, it's massive, and it doesn't look like it's there to rescue them. As the monster known as the terror shows itself, the real struggle for survival will finally begin in one of the best Dan Simmons books so far.
---
Award-Winning Story
If you're after one of the best-selling Simmons books, then this one will have to do. Carrion Comfort won the Bram Stoker and the Locus Poll Award for Best Horror Novel. Knowing this, be ready to experience a story that will leave your jaw open for days.
The Secret Society
This story is about to bring many people's worst fears in front of them. It talks about three people who have a secret order that has controlled the entire world for countless years. These three have a power which they refer to as "The Ability." They can control anyone from a distance and make them do, say, and think whatever they wish.
Dr. Saul Laski
For the first time in history, one person will come face to face with this evil order and set a series of events into motion that will determine the entire world's future. It's up to you to find out why this is one of the top Simmons books around, how Saul even finds these three powerful beings, and what happens after he does.
---
Charles Dickens' Story
Out of all of Dan Simmons's historical novels, this one might be one of the most exciting ones you'll want to check out. This is a historical fiction story about Charles Dickens and the nightmare that followed him everywhere during the last five years of his life.
The Train Crash
The book begins as Charles Dickens survives a train crash. Out of all the first-class carriages, Charles' was the only one to be left intact. That was the night when he saw Drood. The only one with whom he can share this terrible dark secret that he revealed then was Wilkie Collins, a lesser novelist, and friend of Dickens'. It won't be hard for this book to be number one on any Dan Simmons novels ranked lists.
Last 5 Fictional Years
The book's entirety focuses on the fictional version of the last five years of Dickens' life. This book is one of the best books by Simmons because what follows next is a story so haunting and mind-boggling that only loyal fans of horror fiction will be able to handle. Much of the book is fiction, but it is also based on true biographical facts that inspired this story.
---
Bobby's Cursed Trip
Bobby Luczak is an American poet who has just been hired to travel to Calcutta and collect a recently discovered manuscript by a famous Bengali poet known as M. Das. Bobby decides to take his wife, Amrita, and their baby girl, Victoria, along on the trip, which might turn out to be the biggest mistake he has ever made.
The Cult of Kali
On his quest to retrieve the manuscript, Bobby gets involved with a terrible cult associated with the goddess Kali. He then meets M. Das himself, who was thought to be dead for many years until now. Although completely deformed by disease and in suffering, Das still lives. Bobby realizes that he must immediately get away from this place, and that's when things start going south.
Greatest of Tragedies
Everything that happened on Bobby's trip to Calcutta was a completely terrible experience. Bobby has seen some things that he could have never imagined and wondered if all of it was worth it. But nothing could even compare to what was about to happen in his attempt to escape this place. We won't spoil that in our Dan Simmons book reviews, but you can easily find out for yourself as you dive into the story.
---
On Top of the World
The next of the all-time best books from Dan Simmons is one that takes place on top of the world. Mount Everest is the setting of this story, and you can expect quite the daring and haunting adventure as a few unforgettable characters climb the challenging terrain ahead. This is one of Dan Simmons's latest books from this list, but it's still from the early 2010s.
Disappearance
First of all, this is not a story about the mythical creature known as the Abominable Snowman, it's about something far more troubling. The story opens in 1924 when a race to the top was suddenly stopped due to a disappearance. George Mallory and Sandy Irvine were suddenly gone, without a trace, and were never to be found.
Search and Rescue
There were many other disappearances, and Bromley's mother hired a group of three climbers to rescue her son even though he was probably dead. Then comes the part that makes this book number one on many Simmons books ranked lists. Something is following the climbers at night and is about to make its move. When revealed who or what it is, be ready for a shocking and haunting surprise.
---
Hard to Resist
There might be a different best Dan Simmons book for everyone, and if you love reading about new drugs that have the power to make the entire United States of America addicted to them, then Flashback is for you. The US is near collapse as 87% of its population is currently under the influence of a new drug called Flashback.
Effects of Flashback
What makes this drug so delicious and addictive to everyone, and what makes this one of the best Dan Simmons novels ever? Well, Flashback can make everyone relive their most precious memories from the past. Imagine getting to relive something you never wanted to let go every time you took this drug. This is why almost all of the US is under its influence.
Someone Needs to Do Something
Nick Bottom is a cop who also felt the need to try out Flashback after he lost so much. As good as it felt reliving his best memories, he needed to do something about this as it was going out of control. Nobody cared about anything, and he was still fighting the urge to succumb to the drug himself. Nick is going to show you what it takes to make the best Dan Simmons novel.
---
Sherlock Holmes and Henry James
The last from our Simmons novels list is another historical fiction book that tells you a few stories about the one and only Sherlock Holmes. Don't get confused, this isn't his last book ever as these aren't Simmons's books in chronological order. The story is just as exciting as the rest of our list.
The Team-Up
At the beginning of the novel, Sherlock Holmes teams up with the author of The Portrait of the Lady, Henry James. These two investigated a case that looked like suicide, but someone wasn't convinced that that was the actual truth. But this is not the reason why this is one of the best Simmons books, that story follows next.
The Unusual Begins
Simmons has always created stories that are like none other out there. This one is nothing less, as both Sherlock and Henry were about to commit suicide themselves at one point or another. Sherlock's reason for this is because he deducts that he is an actual fictional character from a novel. The rest would be spoiling the story, so feel free to see how things turn out in the rest of the book. Looking for more Simmons's books? Check out our review of his novel titled Phases Of Gravity!
---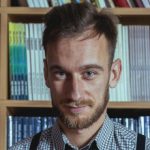 Robert is a science fiction and fantasy geek. (He is also the best looking Ereads writer!) Besides reading and writing, he enjoys sports, cosplay, and good food (don't we all?). Currently works as an accountant (would you believe that?)