Robert R. McCammon
Swan Song is a post-apocalyptic fiction novel written by Robert R. McCammon that tells the story of a nuclear war that caused most of humanity to mutate or evolve into truly horrifying creatures. Thanks to the happenings and events in the story and the terrifying creatures, the novel is also considered to be a horror novel and one of the best post-apocalyptic books around.
Take a look at this book review of Swan Song if you are into these types of stories whose thrill can't be matched by any other.
---
Swan Song Book
---
Nuclear War
The story starts with the events resulting from the nuclear war between the United States and Russia. Thanks to the devastation and ruins that this massive event brought to America, its lands are now unrecognizable than before as a horrifying evil now roams those lands and destroys all before it.
The story that awaits in the book holds many mysteries and fascinating secrets that will add to the excitement of it as you will find out a little about those things from this Swan Song book review.
Main Characters
You also get to meet a few characters, the most important ones, who help you understand the story as they lead their lives through the horrible dangers and terrifying events. Among the first ones that you get to meet is Joshua Hutchins, a pro wrestler whose only mission now is to find refuge from the terrible creatures in a nearby gas station in Nebraska.
Swan
He is later accompanied by a woman, a mother who finds a very strange and what seems to be a powerful glass artifact in the ruined and wrecked Manhattan streets. And the last but definitely not least character that joins their journey is this woman's daughter, Swan, a young girl who possesses special and never before seen powers.
Together, these characters travel to a Missouri town through the post-apocalyptic and dangerous world of America where Swan's gifts bring a little bit of hope to people who seem like they have lost it a while ago.
Monstrous Evil
The story gets a lot more interesting as we tell you about the thing that proves dangerous to everyone from this Swan Song book review. This horrible and monstrous evil looks for wounded and weak to add to its scary army and it has discovered about Swan's astonishing powers and she becomes the most important target on its list.
Devastating Events
The book is quite lengthy as it spans almost one thousand pages, but in this long novel, a lot of things happen that are crucial to the plot of the story. There are many things that we can't cover in this book review of Swan Song and it is better that we don't spoil them as well, but many of them prove truly devastating as you will wish they didn't happen. Part of the thrill of any story is reading about certain unexpected events that devastate you such as a few that are present in this book.
As time passes and this evil grows, you get to read about the preparation of a magnificent battle that is unavoidable that will decide the faith of this world in this final showdown between good and evil.
Suspenseful and Mysterious
Definitely check out this truly amazing book by McCammon if you fancy post-apocalyptic fiction novels and ones that are filled with horrifying monsters and thrilling battles. No matter if you are a fan or not, the events of this story will surely prove interesting to anyone as a story as suspenseful and mysterious as this one simply can't allow you to start it and then not finish.
---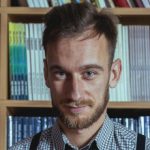 Robert is a science fiction and fantasy geek. (He is also the best looking Ereads writer!) Besides reading and writing, he enjoys sports, cosplay, and good food (don't we all?). Currently works as an accountant (would you believe that?)