Philippa Pearce
This is a fun novel with the perfect time-traveling story for children. Author Philippa Pearce writes this amazing Carnegie-Medal-winning novel that tells a wonderful magical story about a boy who has the experience of a lifetime and all of these fascinating scenes are beautifully illustrated by Susan Einzig.
You get to find out about the exciting and magical events that go on in a boy called Tom's life from this book review of Tom's Midnight Garden.
---
Tom's Midnight Garden Book
---
Ordinary Boy
The book starts out with nothing magical about it, you get to meet the main character of the story, Tom, as you find out that he is a young boy who is being sent to stay for a while with his Aunt Gwen and Uncle Alan because his brother just got infected with the measles. He is under quarantine in the flat where his Aunt and Uncle live. It is inside a huge house where there is nowhere to play outside, only a parking place for the cars.
Alone
Because Tom might also be infected with measles, he is alone most of the time with no friends to play with and no one to have fun with him. Tom starts to see a difference in this new lifestyle as he doesn't really burn a lot of energy these days so he constantly stays awake way past midnight.
Something Unusual
It is because of this that he starts to notice something strange with his Uncles clock. Every night after midnight, the clock turns 13 instead of 1 AM. He is fascinated by this very unusual thing so Tom goes closer to investigate why this actually is.
That's when the truly exciting part of the story begins as you can find out from this Tom's Midnight Garden book review. Tom finds out something that would change his whole childhood and maybe the rest of his life.
Victorian Era
As he approaches this huge clock that covers most of the wall, Tom notices a back door that is supposed to open the insides of the clock but instead leads Tom to a Victorian-era style garden that is too beautiful to describe with words. That's exactly what Tom needed in this lonely time where he was feeling down.
This whole new and totally unexpected experience that Tom witnesses becomes an everyday routine, and every night, just as midnight passes, the clock turns 13 again and he immediately goes to his magical garden to have the most fun that he has ever had.
One Last Time
A few characters come into play in Tom's life after this that make the book even more exciting as you also get to read about how Tom grows very close to this place and he doesn't seem like he wants to abandon it any time soon.
The fun goes on for a while but eventually, Tom has to go back to his home after his brother has recovered from the measles. He tries to make the most out of the situation so he tries to go in the magical garden that sends him back in time one last time before he is sent home.
Exciting Ending
However he finds out that on that night, the garden is not there. He panics, runs around the clock to find another way to get in and instead makes a loud noise and wakes up a few people that live in the house.
The story has quite the exciting ending which you can find out all about after you read the book for yourself as this description of this fun children's novel ends here in our book review of Tom's Midnight Garden.
---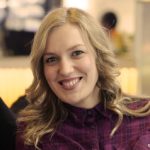 Alissa is an avid reader, blogger, and wannabe writer. (She's a much better cook than a writer actually). Alissa is married, has one human, one feline, and two canine kids. She always looks a mess and never meets a deadline.