---
Best Celebrity Cookbooks
---
Traditional Meals
You may know Stanley Tucci from his roles in the movies Big Night, and as the husband of Julia Child in Julie & Julia. The other important role in his life is that of writing family-based Italian food. One of the top celebrity cookbooks, The Tucci Table, is a collection of the traditional meals he has enjoyed with his family.
Fusion
The Tucci Table is a fusion of Italian, British (thanks to Stanley's wife), and American cuisines, and every dish is absolutely delicious! From the Pasta alla Bottarga, Mushroom-stuffed Trout, Pork chops with onions and mustard sauce, to the Barbeque Chicken Wings you get layers of delicious flavors and a heart-warming welcome to the table. The Tucci Table is a sharing of the love of family and good food, all depicted in colorful photography. Enjoy!
---
Something Different
If you are looking for something different, something salty, spicy, saucy and fun, you will love the second entry in our best celebrity cookbook reviews called Cravings by Chrissy Teigen With her exotic lifestyle, being photographed in far-flung places, and having exciting adventures, you may be surprised to find out that Chrissy loves collecting recipes and cooking.
Not What You Would Expect
So, Cravings brings you a taste of her life from her mom's Thai food to John's Fried Chicken, as well as dishes made for family gatherings, party food, and all-day breakfasts. She can teach you about the importance of chili peppers and how to use bacon as an air freshener. If you want more than just recipes, then this one of the best celebrity cookbooks will give you something completely different – just like Chrissy Teigen does!
---
Special One
It is clear from page one of the Magnolia Table, the family is the most important thing in the life of Joanna Gaines. This top celebrity cookbook comes from the menu choices at the Magnolia Table restaurant in Waco, which is owned by Joanna and her partner.
Joanna has recorded all the favorite dishes from generations of the Gaines family, and the sense of family and togetherness runs through every recipe in this special cookbook. The 125 recipes in Magnolia Table cover every meal from breakfast to dinner and everything else in between.
Seasonal Produce
Many recipes are based around the seasonal produce that comes from Jo's own garden, and they have a freshness and appeal to the senses. Try her recipes for Chicken Pot Pie, Asparagus and Fontina Quiche, Brussels Sprouts with Crispy Bacon, White Cheddar Bisque, and Fried Chicken with Sticky Poppy Seed Jam.
Filled with love, stories, and photos of the important aspects of her life, Magnolia Table will feel like a personal invitation to join Joanna and her family around their dinner table.
---
Proficient Cook
We all remember Freddie Prinze Jr. from films (She's All That, Scooby-Doo, Star Wars Rebels) and as part of the Hollywood super couple with Sarah Michelle Gellar. But to those who really know him, he's an awesome father and proficient home cook who loves nothing better than to cook a hearty meal for his family.
Signature Dishes
Freddie's Puerto Rican heritage is evident in his cooking and he learned how to mix up those spices from his mother. His New Mexico style eggs are served with green-chili gravy and his tacos are authentically made with salsa, tender steak, and quick-pickled cucumbers. His example of the best celebrity cookbook, Back to the Kitchen, has all his signature dishes, luxury date-night meals, and regular weeknight family feeds for his many fans to enjoy.
---
Plant-Based
Alicia Silverstone is an accomplished actress, activist, and conservationist. Now she has added bestselling author to her long list of accomplishments. The Kind Diet describes how a plant-based diet has benefitted her and will do the same for you.
Clear skin, weight loss, energy, and food that aids digestion are just some of the benefits that Alicia has found from following The Kind Diet. Alicia stresses in this celebrity slim recipe book that giving up meat and dairy does not mean facing boring meals every day of the week. For more similar books, see our article about the top vegan cookbooks.
Delicious and Satisfying
She has collated delicious, satisfying dishes so that changing to The Kind Diet will be a stress-free process. This is one of the best celebrity cookbooks that are produced in three phases which introduce you to the different levels of commitment to a plant-based diet. The Kind Diet can help those who need to lose weight, need more energy, or just want to do something good for Mother Earth!
---
Reflection
Reese Witherspoon is a Southern lass from the top of her head to the tips of her toes! Whiskey in a Teacup is a reflection of her formative years in the South and the joy she finds in bluegrass music, fried chicken, and all the other Southern traditions that make her who she is.
Classic Dishes
Reese shares her mother's classic dishes and the food that they enjoyed at holiday parties and midnight barn dances. It is a celebrity cookbook that shares the essence of who she is, how she loves to spend time with her kids, and all the other things she does besides being a famous movie star! One of the best celebrity cookbooks out there!
---
Tips and Tricks
Kristin Cavallari is no stranger to writing good fiction and she is the best-selling author of Balancing in Heels. Now she has turned her hand to writing one of the best celebrity cookbooks called True Roots.
She shares her favorite recipes with us and lets us in on the hints and tips to looking good and eating the type of food that keeps you on top of your game. Kristin manages to take the boring out of healthy eating and helps everyone to see that a clean, toxin-free diet is not difficult to follow and will bring immeasurable health benefits.
Organic Recipes
True Roots has organic recipes and includes dishes using wild-caught fish, grass-fed beef, and plenty of fresh fruit and vegetables. There is absolutely no place for white flour, sugar, or salt! The main message of True Roots is to eat food that is as close to natural and unprocessed as possible. Kirstin is living proof of the wonderful impact this kind of food has on the body and the mind! That's why it is one of the best celebrity healthy cookbooks out there!
---
True Classics
Snoop Dogg brings you old school classics like Baked Mac & Cheese and Fried Bologna Sandwiches and Chips in his one of the most popular celebrity cookbooks called From Crook to Cook. He brings you Soft Flour Tacos and Easy Orange Chicken, as well as a remix of the lux dishes you crave. Lobster Thermidor is on his playlist, and don't forget Filet Mignon.
Fully Loaded
Tha Dogg's the boss of his kitchen and he likes what's cookin'! Chewy starbursts to feed the munchies and Frito BBQ Twists to give satisfaction. His parties rock with Gin and Juice and that's just to get you started. From Crook to Cook is more than one of the top cookbooks. It's loaded with tall tales and backstage photos that make you just wanna get jiggy with it!
---
Food and Love
It's not possible for everyone to travel to Italy and bask in the sun-ripened cuisine and experience the embrace of the Italian family. However, with the Tucci Cookbook by Stanley Tucci, you get a glimpse of what it must be like. He shares the traditions, the food, and the love of his Italian family with you through this one of the best-rated celebrity cookbooks.
Plenty of Variety
It's not unusual to have up to seven courses in a regular Italian meal, so there is plenty of time to savor the appetizers, enjoy the creamy cheeses and the spicy meats. There is so much variety, but everything is fresh and natural. And then you get to the desserts! Decadence in a dish! Stanley Tucci has taken time out from being a fantastic actor in films such as Big Night and Julie & Julia and has brought us his family's favorite Italian dishes in The Tucci Cookbook.
---
Looking and Feeling Good
Gwyneth Paltrow is known for so many wonderful things, and now she shares with us some of the secrets to her success. It's All Good is her collection of recipes and one of the best celebrity easy cookbooks that help her to keep looking and feeling good at the most hectic times of her life.
When she has gone through a particularly demanding time, Gwyneth takes care of herself by taking a look at her diet, and she carefully considers the type of food that she eats. On her doctor's orders, she embarked on a cleansing diet that involved almost everything beginning with "no". She eliminated all processed food and there was no coffee, no alcohol, no dairy, no eggs, and so on.
Not Boring at All
Besides wondering what she was going to survive on, Gwyneth assumed that it was going to be a very boring diet. This proved to be an unfounded fear! As a result of this experience, she collected 185 recipes that were not only delicious but also healthy and revitalizing. You should try It's All Good as it is one of the best-selling celebrity cookbooks and perfect if you need a health kick!
---
Life and Style
Following the success of her first cookbook Cravings, Chrissy Teigen now brings us Cravings: Hungry for More. In this example of the best celebrity cookbooks, Chrissy shares more of her life and her style of cooking with us. She brings us delicious pancakes, onion dip, banana bread, and some fusion food with Pad Thai Carbonara.
Comfort Food
Becoming a parent changed Chrissy's view of the world and food and she has become passionate about flavor and the necessity for food to bring comfort in difficult times. She has recipes for every mood, season, and time of day. Cravings: Hungry for more is balanced and fun and aptly named – Hungry for more delivers every time with every recipe!
---
Charming
Many will know the Canadian actor, Antoni Porowski, from his role as a food and wine connoisseur in Queer Eye, a Netflix series. He is also an actor, model, and a chef. Now he brings you one of the best cookbooks by celebrity chefs, Antoni in the Kitchen.
He exudes confidence, and he has earned a reputation for "turning up the heat" in the kitchen using his extraordinary cool charm. His food has grabbed the attention of Food & Wine and Bon Appétit to GQ and the New York Times, which have noted that it is proof that "sometimes simple is anything but simplistic."
Divine Food
Antoni in the Kitchen reveals how he prepares divine food without getting in a flap. He has perfected the art of serving sensational meals with just a few ingredients and in very little time. All his dishes look and taste delicious. For example, try his Bastardized Easy Ramen, Malaysian Chili Shrimp, or Salty Lemon Squares to name a few.
Antoni in the Kitchen is one of the best celebrity chef cookbooks and perfect if you want to deliver show-stopping food to entertain your family and friends while keeping things casual and cool.
---
Improve Your Life
Oprah Winfrey has been on a mission to develop a healthy relationship with food all her life. Her celebrity cookbook, Food, Health, and Happiness, is her revelation of her struggles with weight gain, and also the recipes that have restored the joy of food to her life.
Many chefs have cooked for her and have supported her in collating the best recipes for healthy, happy eating. With inspiration from Rosie Daley, Art Smith, Mei Lin, Taryn Hueber, and Sonny Sweetman, Food, Health and Happiness brings you 115 recipes that are guaranteed to improve your life.
Special Place
There are recipes for Unfried Chicken or Turkey Chili and fresh, healthy options like Farro with Peas, Asparagus, Pesto, and Cured Olives. Oprah is living proof that food can have a special place in your life as long as it is healthy, brings happiness, and shared with your loved ones. This is one of the best female celebrity cookbooks.
---
Enjoy!
The Seasoned Life is one of the top celebrity cookbooks written by Ayesha Curry. Ayesha is a Canadian born actress and a famous television cooking presenter. Now she has added cookery book author to her long line of achievements. This celebrity cookbook is your invitation to join Ayesha and her family in their kitchen, and share the kind of food that they enjoy together.
Simple Things
There are 100 recipes in The Seasoned Life and they are all the types of food that can be enjoyed when the family takes time to sit together around the table. They include Cast Iron Biscuits, Smoked Salmon Scramble, Homemade Granola, and Mom's Chicken Soup. Ayesha Curry reminds us of the people and food that are important in life and this is the message of The Seasoned Life.
---
Fond Memories
Binging with Babish is an internet cooking show produced by Andrew Rea. He has taken dishes from famous TV shows and gives instructions on how to reproduce them. Recipes such as Babka from a Seinfeld episode or Beef Bourguignon from Julie & Julia. It is one of the new celebrity cookbooks, that was published in 2019.
This celebrity cookbook has so many film-based, delicious recipes, but that's not all. They evoke fond memories of the films and present the opportunity to replicate them for special occasions or for impressing someone special.
Insider Stories
Remember Bubba's Shrimp from Forrest Gump and Chocolate Lava Cake from Chef? Binging with Babish is loaded with insider stories and tips, as well as the answers to FAQ. This is a highly entertaining cookbook just like the YouTube shows that started the phenomenon.
---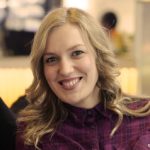 Alissa is an avid reader, blogger, and wannabe writer. (She's a much better cook than a writer actually). Alissa is married, has one human, one feline, and two canine kids. She always looks a mess and never meets a deadline.