---
Best Cookbooks for Kids
---
Vital Skill
One of the best things about The Complete Cookbook for Young Chefs by America's Test Kitchen is that it inspires children to become confident cooks – a vital life skill! This is one of the best books about cooking for kids because it comes packed with recipes that have been tried and tested until they are perfect for your young ones to experiment with.
Simple and Concise
You will not be able to get your kids out of the kitchen as they try out these delicious recipes in this one of the best cookbooks for kids with photographs. There are photos to guide them and simple, concise instructions that allow them independence. With more than 750 recipes to try, be prepared to hand over your kitchen to the kids for a long time to come!
---
Experiment and Have Fun
The Complete Baking Book for Young Chefs has become a New York Times bestseller and, once again, America's Test Kitchen has produced one of the best simple cookbooks for kids learning to cook. Encouraging kids to experiment and have fun in the kitchen will set them up for life, and an ideal way for them to learn about healthy eating.
Full Instructions and Photographs
Tested by kids for kids, the recipes are perfect for young chefs to learn the basics of baking and have the enjoyment of sampling their efforts. They will have full instructions and photographs to guide them in the making of bread, pizzas, cupcakes, and cookies. The science of baking will provide a fascinating hobby for your kids and now you can be the one licking the bowl and spoon!
---
Just Wonderful
For all the Disney princesses out there, you now have the chance to tie on an apron and bake wonderful goodies that have been inspired by your favorite Walt Disney films. Do you like the sound of Rapunzel's Frying Pan Eggs or Ariel's Turtle Cupcakes? You can have a royal baking adventure with The Disney Princess Cookbook by Walt Disney.
Imagination Running Wild
The many Disney princesses will provide tips and instructions, and delightful color photos, so you will feel as if they are right there in the kitchen with you. With The Disney Princess Cookbook, you can let your imagination go wild and treat your friends and family to your regal baking fare!
---
Hours of Fun
MasterChef Junior is proud to bring you the MasterChef Junior Cookbook. It is a top-rated cookbook for kids and you can be sure to have many hours of cooking fun with your kids in the kitchen.
Your kids will learn how scientific and creative cookery is. They will also learn important life skills as well as have hours of fun while they are learning the art of cooking.
Hooked on Cooking
The MasterChef Junior Cookbook is a spin-off from the fabulous television show that has so many of us inspired to improve our skills in the kitchen. Now, even the youngest members of the family can join in the fun and learn about the responsibilities involved with cooking and cleaning a kitchen. The 100 recipes will be enough to get your kids hooked on cooking and help your family to start a new hobby in the kitchen.
---
Blown Away
The craze for everything related to the famous Harry Potter books has just been elevated to a new level with The Unofficial Harry Potter Cookbook. If your kids are fans of the books and films, they will be blown away when you magically produce this tasty cookbook for kids. Dinah Bucholz has cleverly incorporated the Harry Potter theme into the 150 easy, fun recipes in this example of the best cookbook for kids.
Straight From Hogwarts
The recipes come directly from the pages of the books, so soon you will be eating Treacle Tart (Harry's favorite), Molly's Meat Pies (Mrs. Weasley's creation), Kreacher's French Onion Soup, Pumpkin Pasties, and other treats straight from Hogwarts. Your kids will be spellbound by these magic recipes. They may even find a way to wave a magic wand and reveal a sparkling kitchen when they are done creating cooking magic.
---
Simple and Delicious
Cooking Class brings you one of the best children's cookbooks with 57 fun recipes to make at home. Deanna F. Cook has compiled the most applicable recipes for children aged 6 and older, and with this cookbook, they will learn all the basics of cookery.
Your kids will love learning how to make simple, but delicious meals and snacks such as French Toast, Pancakes, Sandwiches, Muffins. They will also begin to understand the need for using the freshest ingredients to make healthy dishes.
Experimenting
The presentation and appealing arrangement of food are the fun bits of cooking and the kids will love to experiment and let their natural creativity run wild. Cooking Class includes many fun activities and reward stickers, and promises to give your kids hours of tasty fun! One of the best kids' cookbooks aged 6 to 8!
---
Learning the Basics
One of the most important lessons your child can learn from you is how to cook. This is now made simpler with Kid Chef Junior. It is one of the best cookbooks for cooking with kids and Anjali Shah has done a superb job of compiling the perfect recipes for kids to start learning the basics of cooking.
They will need your guidance at first, but if you start them with simple, tasty treats, they will continue to have cookery as a hobby right up until they can handle the heat of the kitchen independently.
Increasingly Challenging
Kids will also learn important safety aspects and how to use various kitchen utensils to chop, whisk, and bake. It is a perfect first cookbook for children with recipes that become increasingly challenging, kids become steadily more confident.
There are recipes for making Blueberry Blast Banana Bread, Smashed Silly Face Guacamole, and Peanut Butter Surprise Brownies. The fun names for healthy treats will have your kids hooked from the first page of Kid Chef Junior that deserved its place among the best fun cookbooks for kids.
---
Becoming a Master
Erin Gleeson is a New York Times bestselling author and a food blogger of note. She has created The Forest Feast for Kids – a vegetarian cookbook for children to use and enjoy.
With clear, simple instructions and explanations of the basic methods that children need to master in the kitchen, The Forest Feast for Kids offers something a bit special in the range of great cookbooks for kids.
Simple and Exciting
Although most of the recipes are for simple, rustic meals, your kids will be excited by the ideas for parties and other celebrations. The color photographs of Gleeson's home and ideas for meals in the woods will inspire you and your family.
Pesto Pepper Pizza, Rainbow Chard Quiche, Kale Tacos, and Watermelon Smoothies are just a few of the delicious treats that are in store for your kids. The Forest Feast for Kids is a beautifully crafted easy cookbook for kids and a delight to read and enjoy.
---
Unique Style
This is one of the vegetarian cookbooks for kids and a sure-fire way to get them interested in eating fruit and vegetables. This cookbook involves them in the process of preparing and eating healthy food options.
Ruby Roth has a unique style of presenting recipes that are appealing to kids of all ages. She has used delightful illustrations, quirky humor, and plenty of fun facts to engage kids.
Learning Responsibility
This cookbook proves that it is possible to educate children to be responsible for healthy eating and even have fun while learning. Who would have guessed that taking care of the environment and your body could be so much fun? With snacks called Life Boats, drinks called Tickled Pink, and Tomato Tornado your kids will be begging to make more and more healthy food with you, and this one of the best easy cookbooks for kids.
---
Baking Favorites
Rated as one of the best baking cookbooks for kids, Charity Mathews has produced a triumph with Super Simple Baking for Kids!
I am certain that isn't a kid on the planet that does not adore getting their little hands messy in a bowl of cake mix. Super Simple Baking for Kids will introduce them to easy, yet delicious recipes for making all the baking favorites such as cookies, muffins, cupcakes, and more.
Basic Methods
Your kids will learn the basic methods needed to bake successfully from the wide range of recipes in this cookbook. Using baking equipment safely is explained in simple terms and the recipes are graded to include even the youngest kids.
You will have all their friends lining up at the door to sample the Rainbow Sprinkle Whoopie Pies, Apple-Cider Doughnut Cake, Soft Pretzels, and more. I have a feeling that the kids are not the only ones who are going to enjoy the best children's cookbook!
---
Growing in Confidence
If you are looking for good cookbooks for kids, American Girl Cooking is jam-packed with a wide range of fun recipes for the young people in your home. Every special occasion is catered for and young cooks will be excited to prepare tasty snacks, soups, salads, mains, and sides from the recipes produced by Williams-Sonoma.
Just watch your kids grow in confidence in the kitchen while learning to prepare, nutritious wholesome food for themselves with this one of the best easy nutritious cookbooks for kids.
Feeling of Pride
You will find all the old favorites as well as some new twists between the pages of American Girl Cooking. There are snacks like lemony hummus, hot cheese dip, and Caprese kebabs. Light meals include Chicken Noodle Soup, Tacos, and BLT salads. Busy mums will be grateful for help with making Rosemary Roast Chicken or Spaghetti and Meatballs, and everyone should learn how to make the creamiest mashed potatoes!
Young cooks will feel even more special if they get to cook in the American Girl cookware, although your regular cookware is also fine for these recipes. One of the top books about cooking for kids.
---
Old Favorites
Betty Crocker's Vintage Cookbook for Boys and Girls is a classic in the genre of cooking with kids. You will not be disappointed with this delightful replica of the original 1957 publication.
Would-be master chefs will be thrilled to get stuck into learning how to make all the old favorites that have been enjoyed by kids for generations. Parents will get nostalgic at the range of recipes included in this cookbook.
Drifting Back in Time
For example, you can make Ice Cream Cone Cakes and Pigs in Blankets with your kids and they will just as tasty as the ones you enjoyed as a child. Thanks to Betty Crocker, Cheese Dreams and Sloppy Joes are no longer just sweet childhood memories. You will drift back in time with this illustrated cookbook for kids as you take in the beautiful photographs, and the cover is exactly the same as the original edition.
---
Easy to Follow
Deanna F. Cook has created the best baking cookbook for kids and Baking Class is a must-have for anyone's kitchen that is home to aspiring young cooks. It has easy-to-follow instructions that are fully illustrated and your child will learn all the basic baking skills needed to become an independent baker.
This cookbook teaches kids how to knead the dough, make biscuits, and create pies with perfect fillings. Recipes include a range of sweet and savory delights and give a nod to healthy eating with the inclusion of fresh fruits and vegetables.
Bonus Features
Why not try Blueberry Muffins or Zombie Zucchini Bread? Or Peachy Keen Crumble? This kid's cookbook comes with bonus features like stickers, gift tags, and bake sale signs to add even more fun to the experience. This is one of the best cookbooks of all time for kids.
---
Tantalizing
If you are looking for a good cookbook for kids, American Girl Baking is perfect for any young girl who wants to get busy baking in the kitchen. The 40 recipes are perfect for learning the basics of measuring, mixing, and producing a range of tantalizing baked goods.
It is easy to see how baking could develop into a fun hobby with so many different types of cookies, cupcakes, and other tasty treats to enjoy yourself or share with friends. Cookie Flower Pops and Cinnamon-sugar Snickerdoodles should satisfy any cookie craving.
Creative Twists
Madeleines can be made in many different flavors such as honey, chocolate, or vanilla. You will wonder why you have never tried to make Chocolate Truffles or Rocky Road Fudge and there are also ideas for adding your own creative twist to the classics. The American Girl Baking book deserves a special place in your kitchen if you want to involve your kids in a tasty baking experience.
---
Chef Course
Kid Chef is for children who have a desire to excel in the kitchen and are ready to apply themselves to learning the basics, just like they would do in regular school.
This structured approach to learning culinary skills requires kids to enroll in cooking school and start to learn the basics of kitchen safety and the use of cooking utensils. After learning the basics from the instructions and photographs, kids go on to learn how to choose the freshest ingredients to prep them ready for the pot.
Wholesome Meals
Soon the whole family will be enjoying the delicious, wholesome meals that your kids will learn to cook from Kid Chef. The 75 + recipes cover snacks and appetizers, mains, and divine desserts like Chocolate-Cherry Bark. Kid Chef will equip your child with the survival skill of cooking healthy food and they will be able to use this best picture cookbook for kids for many years to come.
---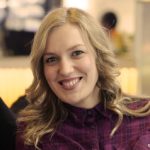 Alissa is an avid reader, blogger, and wannabe writer. (She's a much better cook than a writer actually). Alissa is married, has one human, one feline, and two canine kids. She always looks a mess and never meets a deadline.