---
Best Heart Health Cookbooks
---
Easy to Understand
The New American Heart Association Cookbook has stood the test of time and delivers factual information for all those who need to sustain a healthy heart. It is a fine example of the easy heart health cookbook to understand.
150 new recipes have been added to The New American Heart Association Cookbook, which means that you now have hundreds of healthy recipes to keep your heart in tip-top condition.
Delicious and Nutritious
It contains all the old favorites and now includes ethnic and vegetarian dishes, and they are all delicious and nutritious. The Orange Chicken Lettuce Wraps, Greek-style Skillet Supper, and Grilled vegetable Pizza with herbs and cheese are just a few of the tasty, healthy treats in store for you.
With The New American Heart Association Cookbook, you will have all the shopping tips you need to stock your pantry for healthy heart eating. You will also have all the information at your fingertips for holiday cooking and special occasions.
---
Revolutionary
Imagine if it were possible to eradicate the threat of heart disease by healthy eating? Well, the Prevent and Reverse Heart Disease Cookbook by Caldwell B. Esselstyn Jr. make just such a revolutionary claim!
Dr. Esselstyn comes at the problem of heart disease fully informed after twenty years of research in his work as a surgeon and clinician, and he is convinced that we can, not only prevent but also reverse the damage to our hearts through adopting a plant-based, oil-free diet. Surely the thought of avoiding heart surgery is enough motivation for many people to consider this healthy eating regime.
Impressive Results
Esselstyn tried his diet on patients who had severe heart disease and after a few months, the results were impressive. Angina symptoms were reduced, cholesterol levels dropped and blood pressure was lowered. These improvements were sustained over the next twenty years as his patients faithfully followed the plant-based diet.
Prevent and Reverse Heart Disease offers a simple, healthy-eating plan that can change your life. It is backed up by the science and there are photographs and anecdotes from patients that testify to the fantastic results achieved by the recipes included in this example of the best low cholesterol cookbook.
---
Way to a Healthy Heart
Sadly, many of us only pay attention to our heart health after we have had a heart attack! It is probably the thought of having to eat tasteless, disgusting low-fat food for the rest of our lives that put us off changing our eating habits sooner.
The 30-Minute Heart Healthy Cookbook is one of the best low cholesterol cookbooks and gives you the option of no longer have to live with this fear. The recipes collated by Cheryl Strachan are delicious and good for you! Now you can find out all you need to know about the Mediterranean diet and DASH (a low-salt/non-drug plan proven to reduce high blood pressure) way to a healthy heart.
Simple Tips
Cheryl's tips for sticking to any new healthy eating regime are simple:
Eat for satisfaction or you won't be able to sustain it.
Eat cardio-protective food
Focus on balance
Weight-loss is not the goal
Enjoy quick, simple foods that make you happy
If you have been confused by all the contradictory advice on heart health, then the 30-Minute Heart Healthy Cookbook is all you need to have in your kitchen!
---
Years of Research
DASH stands for Dietary Approaches to Stop Hypertension and The DASH Diet Action plan Cookbook takes away all the stress of adopting this healthy lifestyle. Marla Heller has written this exciting copy of the best low cholesterol cookbooks after years of research and experience as a dietician.
The DASH Diet Action Plan has recipes that will have you eating fresh fruits and vegetables, whole grains, fish, nuts, and low-fat products to help you to be a healthy, energetic person.
Accessible to Everyone
You will find that this way of eating lowers blood pressure, reduces the risk of certain cancers and heart disease. The best thing about The DASH Action Plan is that it is simple to follow and it is accessible to everyone, no matter what age or lifestyle. You must have it if you are looking for the best heart health cookbook!
---
Exercise Regime Included
Dr. Arthur Agatston has set himself the challenge of changing the way Americans eat. He is a famous cardiologist from Miami and he promises to show the way to becoming fitter and healthier with his edition of the top heart health cookbooks called The South Beach Diet Supercharged.
He has combined his knowledge of a healthy diet with the exercise regime promoted by Dr. Agatston, a professor of exercise physiology at the University of Miami, to produce this best cookbook for heart health.
Three Phases
Both the diet and the fitness program have three phases to follow to attain your goals. You will have all you need to know about which specific foods are high in all the essential nutrients and which exercises will help you burn more fat and calories to achieve the healthy body you desire.
The meal plans have simple recipes such as Eggs Frijoles, Toasted tomato soup, and South Beach Diet Tiramisu. You will also be inspired by the success stories of his patients and the tips for keeping the weight off permanently.
---
To the Rescue!
A healthy eating regime is one of the first recommendations by cardiologists for those who are at risk of heart disease. It is also one of the most difficult aspects to control.
Now The Heart Healthy Cookbook for Two has come to the rescue of those who need to take steps to improve their diet. Jennifer Koslo, a cardiac dietician and nutritionist has produced one of the best low cholesterol cookbooks for you and your partner.
Importance of Portion Size
Jennifer maintains that portion sizes play a big role in healthy eating, as well as the type of ingredients that are chosen. Cooking for two can be challenging because you may not cook enough or be constantly eating leftovers.
With The Heart Healthy Cookbook for Two, you will be able to cook meals that are perfectly proportioned for two so you lose weight, but not money. There are 125 tasty and nutritious meals with a four-week meal plan to get you on the right track with your healthy eating.
---
Everything You Need
If you have been searching for the best-rated heart health cookbooks then you will be delighted to hear about The 30-Day Heart Tune-Up by Steven Masley.
Not only will you improve the health of your heart and your waistline, but you can look forward to having more energy and improved sex life!
Quick to Implement
The 30-Day Heart Tune-Up has 60 fantastically delicious recipes to get you started on a healthy eating way of life. This best heart health cookbook is chock full of ways to eat food that will reduce arterial plaque, invigorate circulation, and power up your body's pump.
There are tips on exercises that improve heart function and reduce stress. Dr. Masley has produced a program that is simple and quick to implement and full of benefits for your heart and your sex drive for people no matter what your age or gender!
---
Control Over Your Heart
Anne Esselstyn and her daughter Jane have produced the recipes for Dr. Caldwell Esselstyn's diet that is designed to prevent or reverse heart disease. The 125 nutritious recipes in this cookbook will give you back control over your heart and your health.
The Prevent and Reverse Heart Disease Cookbook must be on your kitchen shelf! All the recipes are quick and simple to make and require only the freshest, local ingredients.
Healthy Desserts Too!
Meals like Fast Pasta and Greens and Sloppy Joes will enable you to enjoy satisfying dishes that don't make you feel like you are on a diet. There are even healthy desserts to choose from such as Kale Cake and Minty Frozen Chocolate Balls. No longer do you need to be deprived of flavor in your quest to have a healthy heart thanks to Ann and Jane Esselstyn.
---
On the Right Road
If you have had a wake-up call and realize that you need to take care of your health and especially your heart, then The Cardiac Recovery Cookbook is going to be of interest to you! This is one of the best heart health cookbooks you can find and it will get you on the road to good health and long life!
This amazing book in our top heart health cookbooks review brings you over 100 recipes to help you on the road to recovery from your worrying heart problems.
Never Boring
Healthy eating is the recognized way of getting yourself back to a stress-free way of living. And I am sure you are looking for a simple, fast way to prepare quick, easy, and nutritious meals that you and your family can enjoy every day.
When you think about low-fat, low sodium meals you may think that you are going to be faced with boring, tasteless food. With The Cardiac Recovery Cookbook, you will be surprised at how healthy heart food can be so good!
---
More Than Beneficial
The Complete Mediterranean Cookbook by America's Test Kitchen has 500 Mediterranean recipes to help you to include this healthy-eating regime into your lifestyle and it is one of the best-selling heart health cookbooks available today.
You will learn about the "Mediterranean Diet Pyramid" and the reason why this way of eating is so beneficial. There is all the information you need to plan a healthy and enjoyable Mediterranean menu for you and your family.
Tested to Perfection
The dishes have been tested to perfection and clear instructions will help you to reproduce them. There is additional information about the recipes and top tips for adapting ingredients. Each recipe has been chosen for flavor and enjoyment. If you want to know why people in the Mediterranean enjoy a long and healthy life, then The Complete Mediterranean Cookbook has all the answers for you.
---
In Good Hands
Betty Crocker knows how to take care of you, and with her Healthy Heart Cookbook, you know that you are in good hands. This is one of the most popular heart health cookbooks available today!
Whether you are having to take care of your heart or just want healthy food every day, Betty Crocker Healthy Heart deserves a place in your kitchen. The meals are full of flavor, appeal to the whole family, and will look after your heart at the same time. Crocker has also written a book perfect for anybody who wants to learn how to cook.
Tasty and Healthy
With advice from experts in the field of heart health, Betty Crocker Healthy Heart Cookbook will help you to maintain a healthy lifestyle while still enjoying tasty, interesting food.
This cookbook includes 140 healthy recipes that you can enjoy every day. Fancy a BBQ? Try the Grilled Barbecued Beef and Bean Burgers. Pasta? Wait until you taste the Gorgonzola Linguine with toasted Walnuts! Betty Crocker has included all the tips and hints you need to succeed in this new healthy heart food regime.
---

All the Info You Need
American Heart Association Healthy Slow Cooker Cookbook is the most comprehensive recipe book for anyone who wants to reduce the risk of heart disease. In this best low cholesterol cookbook, you will find all the information you need to help you to eat well and benefit from delicious slow-cooked meals.
This heart-healthy cookbook has many new photographs to inspire you and meets the AHA guidelines. With recipes like Chicken Pho, Pad Thai, and Beef Vindaloo you know you are on to a tasty winner!
Amazingly Good
I don't doubt that the American Heart Association Healthy Slow Cooker Cookbook will quickly become your favorite cookbook. You will soon be enjoying healthy meals made with lean meat, whole grains, and vegetables that will surprise you will their taste and texture. Once you have enjoyed a tasty slow-cooked meal you will wonder why it has taken you so long to catch on!
---
Exclusively Fabulous
With so many cookbooks available today, it is difficult to choose the best one for you. The Diabetes and Heart Healthy Cookbook is exclusively fabulous because it is one of the best heart health cookbooks on the planet!
This unique cookbook puts people who have diabetes at the forefront in the battle against the risk of heart disease. The recipes in this cookbook are full of low-fat, low carbohydrate recipes that taste wonderful.
Comprehensive Collection
This comprehensive collection of recipes will have you eating delicious meals from breakfast to dinner – and everything in between. If you can resist the amazing recipes in this cookbook then you will be unique! I don't think anyone could resist the Loaded Baked Potato Soup, Deep South Shrimp Gumbo, Swedish Meatballs, or the Devil's Food Cupcakes. The Diabetes and Heart Healthy Cookbook delivers good food NOT bad food!
---
Awesome Plant-Based Meals
Micheal Greger has brought us a bestselling heart health cookbook with 120 recipes to help us to enjoy delicious plant-based dishes, snacks, and drinks and a healthy lifestyle. The How Not to Die Cookbook will give the vegan cook a wide range of delicious and healthy plant-based meals and snacks to prepare.
This is one of the best heart health cookbooks and promises to help you to live longer if you embrace a plant-based diet. It is full of simple, tasty dishes that are based on the science of nutrition.
Looking Forward
Greger has researched how to make food better for the body and the mind, and these meals could save your life. How Not to Die has ideas for delicious meals every day. Superfood Breakfast is a great example and who could resist the Spaghetti Squash Puttanesca for lunch or dinner? The How Not to Die Cookbook will have you looking forward to your next meal!
---
Just Brilliant
If you are currently suffering from heart disease, or you want to avoid the risk of problems in the future, then the American Heart Association Low-Salt Cookbook, 4th Edition will bring you all the heart-health related answers you have been looking for.
Reducing your sodium intake is one of the easiest steps to take to taking care of your heart. The 200 low-sodium recipes in American Heart Association Low-Salt Cookbook American Heart Association Low-Salt Cookbook, make it one of the best heart health available at this time.
Full of Tips
Just because your diet is low-sodium does not mean that you cannot enjoy Baked Veggie Chips with Hot and Smoky Chipotle Garlic Dip or a Slow-Cooked Moroccan Chicken with Orange Couscous. This top heart health cookbook is full of hints and tips to make your venture into sodium-free food as painless and delicious as possible.
---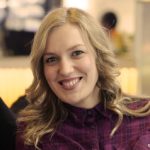 Alissa is an avid reader, blogger, and wannabe writer. (She's a much better cook than a writer actually). Alissa is married, has one human, one feline, and two canine kids. She always looks a mess and never meets a deadline.