---
Best Plant-Based Cookbooks
---
Collective Research
Forks Over Knives is the collective research of doctors to gather evidence of the benefits of eating plants. Research shows that it is possible to protect ourselves from many modern illnesses simply by changing what we eat.
Del Sroufe and Isa Chandra Moskowitz have found that whole and plant-based foods could be the essential link to good health and longevity. They also believe that meat and dairy products amongst other foods could be the cause of the increased incidence of heart disease.
Improve Your Life
Their evidence proves that eating a plant-based diet is a guaranteed way to improve one's quality of life. Forks Over Knives provides all the information you need to embark on a diet that is full of fruits, legumes, and whole grains. There are 125 recipes to get you started on making a life-changing decision to change your diet.
---
Spin-Off
Everyone loves the blog about Cookie (the dog) and Kate (Kathryne Taylor), and this cookbook is a spin-off from her show. Love Real Food is an example of the best plant-based cookbook for beginners and it has been a cherished accomplishment for Kathryne.
With recipes for vegetarian meals that are full of texture and flavor, Love Real Food is an inspiration with its full-color photographs of the simple, stylish dishes. Everything is prepared from scratch and the use of processed foods is frowned upon!
Full of Flavor
Try the chai-spiced steel-cut oats, jasmine tea mojitos, and the winning recipe for banana oat bread, and you will agree that nothing tastes as good as wholesome, home-cooked food. Love Real Food is one of the best cookbooks for a plant-based diet that will demonstrate how to enjoy nourishing vegetarian food without ever feeling that you are being deprived of flavor!
---
Quirky
If you are looking for one of the quirkiest and best plant-based cookbooks, then look no further than Thug Kitchen! Full of hilarious anecdotes and creative flair, Thug Kitchen emphasizes wholesome food that is unpretentious and inexpensive. There are over 100 recipes for every meal of the day, as well as some treats in between.
Not for the Fainthearted
The creators of Thug Kitchen are not shrinking violets so you need to be prepared for "ballsy" recipes that have kickass flavors such as Roasted Beer and Lime Cauliflower tacos or Grilled Peach Salsa. Forget about insipid, watery vegetables cooked to death and prepare to have plant-based meals that will rock your socks off. But beware, Thug Kitchen is not for the fainthearted!
---
Munching Happily Ever After
Gabriel Miller has produced a remarkable collection of healthy recipes. The Plant-based Diet for Beginners makes so much sense when you consider the health benefits as well as being able to save money and the planet at the same time! In this cookbook, you will find 75 delicious vegetarian, whole grain, and plant-based meals to keep you munching happily for a long time.
New Way of Life
No matter what your reasons are for deciding to embark on a plant-based diet, this book is one of the best cookbooks for new plant-based diet eaters and will support your new way of living and eating. There are hints and tips for shopping, preparing vegetables, and a variety of cooking methods to ensure that you are never bored with your plant-based meals.
---
Impressive
Veganomicon is one of the best easy plant-based cookbooks! Moskowitz and Romero are experienced vegan cooks, and they are sure to impress you with the wholesome meals they have designed. You will soon bear witness to all the health benefits of this style of cooking while retaining all the pleasures of eating tasty food.
Absolutely Delicious
In Veganomicon you will not find fake meat substitutes and egg replacements. What you will get are delicious dishes that are meat, dairy, sugar, and egg-free. Once you try the Rustic White Beans and Mushrooms or Lentils and Rice with Caramelized Onions you will understand what I am talking about! Filled with vibrant photographs and inspiring dishes, you will be seduced to adopt this eating regime forever!
---
No Need to Pay More
It may surprise some people that eating a plant-based, healthy diet is not always the cheapest option. Ensuring that you are getting the variety and freshness that you need to benefit from plant-based food, you may sometimes have to pay a bit more. Now, with Plant-Based on a Budget, Toni Okamoto will show you how to do it!
Tried and Tested
The recipes in this best-selling plant-based cookbook have been tried and tested by Toni and her hundreds of fans who follow her website. It becomes clear that it is possible to eat a healthy plant-based diet, and save money. Because the recipes are simple and quick, you also save time! Your search for the answer of what the best plant-based cookbook is can end with Plant-Based on a Budget!
---
Pure Greens
Cathy Fisher is well-equipped to guide you in starting your new plant-based diet. She has written Straight Up Food which is one of the best whole foods plant-based diet cookbooks on the planet!
You will be using recipes that are 100% animal-free and contain no ingredients that have been derived from animals. Only vegetables, fruits, whole grains, legumes, nuts, and seeds are used to create delicious meals. The dishes are also gluten-free and do not contain salt, oil, or sugar (SOS-free).
Cleverly Adapted
Cathy has cleverly adapted all our traditional favorite recipes and made them plant-based without depriving us of the flavors we crave. Straight Up Food delivers what it promises on the cover – uncomplicated, healthy, and delicious food that does not require you to jump through hoops and acquire exotic ingredients to make.
This practical plant-based cookbook has heart-warming recipes like Potato Salad, Pesto Pasta, Minestrone Soup, and Carrot Cake. They are the types of food we all love and that always "hit the spot". Without a doubt, one of the top plant-based cookbooks.
---
Easy Transition
The Plant-Based Diet Meal Plan: A 3-Week Kick-Start Guide to Eat & Live Your Best is designed to make the transition to a plant-based diet as easy as possible. Why would anyone consider a plant-based diet in the first place?
Heather Nicholds, the author, answers this question for you. She changed from being an omnivore to a holistic nutritionist and in the process experienced the benefits for herself of the plant-based diet. Her advice is that it is not the easiest diet to stick to initially, so it needs to be simple and delicious to make you a convert. The Plant-Based Diet Meal Plan gives you nutritious food that is exciting and fun to eat.
Everything You Need
This plant-based recipe book has joined the list of best plant-based diet cookbooks by providing you with a three-week diet meal plan. This includes everything you need to set up your pantry and kitchen to be able to cook these healthy meals. You will also get more than 100 plant-based diet recipes for every meal of the day.
With The Plant-Based Diet Meal Plan, you can step forward confidently into a new eating regime that is going to make you feel so good!
---
Hippie Era
Mollie Katzen brought vegetarian food to the forefront in 1970 with the Moosewood Restaurant, and now The Moosewood Cookbook is a cool extension to the hippie era from whence it came.
True to Its Roots
The Moosewood Cookbook brings you recipes straight from the menu of the restaurant in Ithaca, New York and it is one of the top books in our best plant-based cookbooks review! Today, the food is lighter, healthier, and more mindful, but The Moosewood Cookbook has stayed true to its roots. If you want organic, delicious, simple food then you will not be disappointed with the recipes in this "old school" healthy eating cookbook.
---
Inspiring
Vegetarian Cooking for Everyone has been updated and is now the best plant-based diet cookbook for you! It has all the best, new recipes you could wish for and will inspire your cooking for every occasion.
There are icons to denote which recipes are strictly vegan and the vegetarian dishes are simple enough for beginner cooks, but still pack the flavors and special "secrets" you need to make your vegetarian meals sparkle.
Really For Everyone
It is so worth seeking out some of the more exotic ingredients if you have the time, but overall, most of the ingredients can be found at the local greengrocer or from your veggie garden!
You will find recipes for warm and cold soups, vegetable braises and cobblers, golden-crusted gratins, pasta, polenta, pizza, and risotto. Thanks to this one of the best-reviewed plant-based cookbooks you will have recipes for all the sauces and spices that will make your veggies sing!
---
Lifestyle Change
Many people are forced to choose a plant-based diet due as a result of an ultimatum from their doctor or after a health scare. If you find yourself in that position, or you just want a change of lifestyle, then The Vegan Instant Pot Cookbook is the right book for you.
Nisha Vora has brought her bubbly personality to this vegan instant pot cookbook and she will be the torchbearer that you need for your new eating journey!
Gap in the Market
Nisha Vora and has cleverly identified a gap in the market for delicious vegan recipes that can be prepared in an instant pot. Quick and easy is the way to go! The Vegan Instant Pot Cookbook brings you 90 healthy vegan recipes that will make you feel confident about embracing this bestselling vegan instant pot cookbook.
You can dream about Coconut Yoghurt for breakfast and divine Miso Mushroom Risotto for lunch. If you have a sweet tooth, you will crave the Double Fudge Chocolate Cake. Be happy – go Vegan with the best plant-based vegan cookbooks!
---
Easy Pick
Michael Greger wrote The How Not To Die Cookbook after the success of his bestselling book by the same name. He brought his knowledge of vegan cookery to the home cook so that they cook reproduce delicious plant-based meals and snacks. This is one of the cookbooks for plant-based diets that deserves a place on your bookshelf if you have decided that a vegan lifestyle is right for you.
Live Longer
This cookbook claims that you will live longer if you enjoy a vegan diet. It provides many simple, delicious meals that are founded on the science of good nutrition. Greger's research into the benefits of a plant-based diet has resulted in this guide to a healthy body and a healthy mind. He claims that this plant-based diet can stave off certain diseases and even save you from premature death.
How Not To Die has meal ideas for every time of day. The Superfood Breakfast will send you out fighting fit. Try the Spaghetti Squash Puttanesca for dinner, and there are delicious, healthy desserts and drinks to cap it all off that will make your taste buds tango.
---
Ayurveda Lifestyle
Eat Feel Fresh is an attempt by Sahara Rose Ketabi to bring the wisdom and health benefits of the Ayurveda lifestyle to those of us who are struggling to make sense of healthy eating. It is the top-rated plant-based cookbook.
Ayurveda is an ancient way of regarding food as divine medicine, and it does not have a "one size fits all" mentality. This is an individualistic way of eating according to your particular needs.
What's Best for You
This most popular plant-based cookbook will help you to find out which foods are best for your particular body. The emphasis is on the quality of food rather than the calories that drive you crazy. This cookbook encourages you to focus on what foods make you feel good and gives you the confidence to enjoy cooking them.
Eat Feel Fresh brings you 100 brings you recipes like turmeric-ginger kitchari and gut-healing seaweed broth so you can feel good from top to toe.
---
Are You Ready?
Just when you thought you had got your head around healthy eating, Steven Gundry has some news for you! The Plant Paradox Cookbook brings you the news that going plant-based may not hold all the health answers you were hoping for.
Are you ready to go "lectin-free"? Then you are probably searching for the perfect plant-based cookbooks to lose weight! Toxins are hiding in tomatoes, zucchini, quinoa, and brown rice which are a class of plant-based proteins called lectins.
How to Begin
So, The Plant Paradox Cookbook, explains how, to begin with, lectin-free eating we can now enjoy one hundred of his favorite healthy recipes. You will learn how to adapt your pantry and shop differently so you can make delicious, simple, seasonal, lectin-free meals.
He shares his tips for making high-lectin foods that are safe and methods for cooking. This simple plant-based cookbook will teach you how to enjoy delicious meals that are lectin-free.
---
Minimalistic
Dana Shultz was the founder of the Minimalist Baker's blog and has attracted a huge fan base. This is one of the best minimalist plant-based cookbooks for families that brings you 101 plant-based recipes that are so simple and easy to prepare.
10 Ingredients Only
You will not need more than 10 ingredients, minimal equipment and they take no more than thirty minutes to prepare. There are recipes for appetizers, sides, breakfasts, mains, and amazing desserts that are all delicious and quick. Your family and friends will be amazed at the hearty meals that you are able to serve in so little time.
Minimalist Baker's Everyday Cooking is the only plant-based cookbook that a busy household needs!
---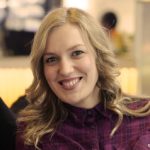 Alissa is an avid reader, blogger, and wannabe writer. (She's a much better cook than a writer actually). Alissa is married, has one human, one feline, and two canine kids. She always looks a mess and never meets a deadline.