---
Best America's Test Kitchen Cookbooks
---
Perfect Gift
If you have not bought this cookbook for yourself or everyone in your family, then shame on you! America's Test Kitchen has given you the perfect gift for all your family and friends. To celebrate twenty years of providing the best recipes from America's Test Kitchen, they have produced this cookbook.
Beautifully Presented
It is the best cookbook to come out of the popular TV show and everything you need, to become the most successful cook is contained within these pages. It is spot on for providing the type of food we want to cook and eat today. The recipes are beautifully presented and the dishes have been tested until they are foolproof.
Above all, this cookbook encapsulates the character of the show and you will feel like you have personally met the team of cooks who work in America's best-loved test kitchen.
---
21 Seasons
The Complete America's Test Kitchen TV Show Cookbook 2001-2021 is a bonanza of a cookbook as it contains every recipe from twenty-one seasons of the popular TV show! Also, you will receive information about the newest kitchen appliances and equipment, and ingredient scores from their taste testing.
Top Cooking Tips
You will be able to join the team of chefs as they make Chicken Schnitzel, Smashed Burgers, and Yeasted Doughnuts, as well as all the other recipes that have featured on the show. Bridget and Julia will share their top cooking tips with you and a shopping list is included with the products and ingredients that are recommended by the ATK team.
The photos give you a glimpse of what goes on behind the scenes in the test kitchen so this is more than just a cookbook. It is a whopping great dollop of entertainment! You should definitely check out one of the best America's Test Kitchen cookbooks.
---
Diet Pyramid
The Complete Mediterranean Cookbook has 500 Mediterranean recipes to enable you to embrace this healthy-eating lifestyle. You will learn about the "Mediterranean Diet Pyramid" and all the basics that make this way of eating so popular. Besides that, it contains all the information you need to plan the perfect menu.
All the dishes have been tested until they are perfect and there are clear instructions for how to reproduce them. You will also receive additional information about each recipe such as serving sizes, timings, and top tips for adapting ingredients.
Liberal
Each recipe has been chosen for its flavor and spices are used liberally. For example, the Moroccan- style chicken and lentil soup and garlic roasted shrimp with parsley and anise. The dessert section has mouthwatering recipes for baklava, lemon-anise biscotti, and Greek lemon rice pudding.
If you want to know why people in the Mediterranean enjoy a long and healthy life, then The Complete Mediterranean Cookbook has all the answers for you.
---
Warm Reception
Revamping a classic like The America's Test Kitchen Family Cookbook is no mean feat, but this new edition of the old ring-bound cookbook has been received very warmly by cooks around the country.
It contains two hundred of the old favorite recipes and includes more than a thousand new recipes. There are also hundreds of glossy, full-color photos, giving the book a more modern, trendy vibe.
Appealing
If you are looking for delicious home-cooked recipes, you will find appealing meals in every category. With their usual precise testing methods, recipes have been refined to bring you the best versions of beef stew, chocolate brownies, and many other healthy, scrumptious dishes.
Putting together such a definitive cookbook took more than a year to achieve the perfect result and I am sure you will agree that it is one of the best America's Test Kitchen cookbooks!
---
Baking For Everyone
As a companion to the popular The America's Test Kitchen Family Cookbook, this best baking book from ATK will ensure that you can deliver perfect baked goods every time!
With hundreds of recipes that have been tested in their kitchens, plenty of helpful photos and tutorials, The America's Test Kitchen Family Baking Book is the must-have cookbook for every kitchen.
Salvation From Disasters
Even the best bakers have their weaknesses, whether it be pastry making, bread that has not risen or cakes that have flopped dismally, so having this helpful baking book handy could save you from baking disasters.
The chapters are full of tried-and-tested favorites as well as inspiring new recipes to delight your family and friends every day of the year. It has recipes that are ideal for teens or those who are new to baking such as bowl cakes, no-knead bread, and no-bake cookies.
Advanced Bakers
Then there are more challenging projects for advanced bakers who want to try their hand at artisan bread or show-stopping wedding cakes. The America's Test Kitchen Family Baking Book is as good as having the test team right in your own kitchen!
---
Easy Answer
Anyone, who has experienced their family reduced due to kids leaving home or through other circumstances, knows how difficult it is to cook for two. The Complete Cooking for Two Cookbook by America's Test Kitchen has the answer to this dilemma.
Superb Meals
By testing all the recipes in their test kitchen they have adapted the quantities of ingredients, cooking times, temperature, and equipment that ensure that you still get the superb meals that you want to enjoy.
There are classics like Beef Stew and Lasagna, as well as baked goods and desserts that are proportioned exactly so that you are not swamped with leftovers or cakes that have not risen. This bestselling cookbook meets other criteria too.
Handy Tips
There are quick recipes for the busy cook and recipes for those couples who want to pursue a healthier lifestyle. I am sure that you will both enjoy the Provencal Vegetable Soup or the Poached Shrimp Salad with Avocado and Grapefruit. There are also seasonal recipes so you can enjoy a hearty winter soup using a slow cooker.
With handy tips for shopping for two, storage ideas for fresh produce, and a list of the best equipment for two-person cooking, this book could be a lifesaver.
---
Perfect Inspiration
If you have slow-cooker gathering dust somewhere in your kitchen, then the Slow Cooker Revolution by America's Test Kitchen is just the inspiration you need to start using it again.
By refining their slow-cooker recipes in the test kitchen, they have come up with delicious and nutritious meals for any time of day. Some people think that meals prepared in a slow-cooker are tasteless and lacking in texture, but you will be surprised at how flavorsome and economical these dishes can be.
Appetizing
With a little bit of preparation before you pop everything into the slow-cooker, you will soon be churning out stews, curries, and desserts that are delicious beyond belief. Even dependable old favorites like Macaroni and Cheese and Barbecued Ribs will turn out to be more appetizing than ever before.
The best thing about the slow-cooker, especially for full-time workers, is coming home tired and hungry, and being met by a meal that is ready to be served.
---
Mouth-Watering
Vegetarians will be delighted with The Complete Vegetarian Cookbook published by America's Test Kitchen! There are hundreds of mouth-watering recipes for vegetarians to try out and enjoy.
If you are just embarking on a vegetarian lifestyle, you will find this is the best cookbook for learning the fundamental aspects of vegetarian cooking. And for those who have embraced vegetarian food or just want to include more delicious vegetables into their diet, The Complete Vegetarian Cookbook will get you out of your cooking rut.
Hints and Tips
It is filled with hints and tips on making vegetable dishes more exciting and nutritious, and whether the recipe is vegan, gluten, or suitable for those on a dairy-free diet. Recipes like the mashed potatoes with pesto or the quinoa albondigas will give your taste buds a treat and you will surely enjoy the veggies with an Asian twist!
The Complete Vegetarian Cookbook is perfectly designed for a working chef and the illustrations served to add meaning and clarity to the recipes. ATK deserves to be proud of this publication!
---
Groundbreaking
America's Test Kitchen has identified the need for a compilation of gluten-free recipes for those who have made this lifestyle choice for medical or other reasons.
There are two volumes of The How Can It Be Gluten-Free cookbook and both have the benefits of food science elements and the test kitchens creation of a gluten-free flour blend that has been hailed as groundbreaking for followers of this diet.
Types of Food
Additionally, gluten-free diners are given the detail they need to make informed choices about existing commercial products on the market. Products like buckwheat, groats ad amaranth have been tested and advice is given on whether these products are advisable on the gluten-free diet.
There are also chapters on the types of food we all want for comfort eating or snacking, and the tantalizing photos will have you stocking up your larder with these homemade goodies. The two volumes present the person on a gluten-free diet with many choices and encourage creative cooking for, what could otherwise be a very restrictive diet.
---
600 Recipes
Another great spin-off from the America's Test Kitchen cooking school is the best ATK Cooking School Cookbook. Based on the tutorials from the on-line courses, this cookbook shares all the best recipes and practices used in the test kitchen.
The 600 much-loved recipes will motivate you to become a better cook as you learn from the experts. The abundant color photos support the text and show the necessary steps to success.
Everything You Need
This best America's Test Kitchen Cookbook is greater for beginners because it includes a Cooking Basics chapter which contains everything you need to know about equipping your kitchen, caring for equipment, and which herbs and spices are essential stock for your pantry. The rest of the book covers each category of cooking including meat cuts and how to cook them, poultry dishes, pasta, and baked goods.
The best feature of The America's Test Kitchen Cooking School Cookbook is the explanations of the success criteria that determine how to make each dish a tasty delight.
---
Healthier Options
The America's Test Kitchen Healthy Family Cookbook has transformed all our favorite recipes into healthier options while retaining the perfectly balanced ingredients and all are tested to perfection. You will only notice a difference in the calories, but not in the flavor of the recipes!
You will not be disappointed with the lighter versions of Homemade Ranch Dressing or Oven Fried Chicken. And once you have tried the delicious desserts and baked goods, like the New York Style Cheesecake, you will know that you can have your cake and eat it.
All the Details
As usual, ATK has provided all the necessary detail and steps to help you become a more confident and healthier cook. Even when you make slight variations to suit your taste, you can rest assured that the method and ingredients will lead to a successful attempt.
This cookbook is designed to easy to use in your kitchen and the advice on ingredients and equipment is indispensable for cooks of every level of ability. No meal or occasion is not covered in this comprehensive cookbook, so it is the best of The America's Test Kitchen cookbooks to keep handy in your kitchen.
---
Super Easy
The brilliant thing about Vegan for Everybody is that America's Test Kitchen creates new vegan dishes rather than merely replacing non-vegan ingredients in a regular recipe. And that's not all! They have made vegan recipes that are delicious to non-vegans as well. This makes cooking for a family, on assorted diets, much easier.
Their flavorsome vegan meals are filling and interesting. Just try their Pinto Bean and Swiss Chard Enchiladas, for instance. Everyone in your family will love the Butternut Squash Chili with Quinoa and Peanuts. The Vegan Shepherd's Pie is just as delicious as the traditional recipe.
Not Boring at All
Your fears of yet another vegan cookbook filled with boring salads and smoothies have not been realized in Vegan for Everybody! America's Test Kitchen always goes the extra mile to ensure that the best flavors are achieved in their recipes. Even baked goods turn out well because they have found the best alternatives for the animal products that are so prevalent in cakes and desserts.
It is great that ATK has the confidence to experiment with ingredients to choose what is best for the vegan, rather than using the tired old substitutes that everyone knows just don't cut the mustard. Vegan for Everybody deserves to be in every kitchen!
---
Nothing to Be Afraid of
here is nothing new about pressure cooking. They were invented in the 17th century, but many cooks are fearful or inexperienced in this cooking technique.
That is why Pressure Cooker Perfection, by America's Test Kitchen, is a well-timed cookbook for achieving the best results. Used correctly, pressure cookers produce appetizing food quickly and economically.
Pressure Cooker Perfection contains a hundred foolproof recipes to get you started with this time- saving cooking technique. Pressure Cookers are fabulous for cooking less expensive cuts of meat or pulses that take ages to soften.
Perfect for Beginners
The Vegetarian Black Bean Chili, Pulled Pork or Barbecued Beans are great recipes to start experimenting with. Because they have been tested and perfected by ATK, you can be assured of the most delectable results.
Compared to other best America's Test Kitchen cookbooks, Pressure Cooker Perfection is not a weighty tome, but it is just right for beginners to use when gaining confidence with pressure cooking.
---
Refined
Cast-iron skillets are a time-honored way of cooking but probably not used by many novice cooks. The Cook It in Cast Iron cookbook from America's Test Kitchen have tested and refined recipes using cast-iron for cooking.
It also contains explanations of the differences between cast-iron and enameled cookware. The large selection of tasty recipes is presented in full-color photographs and has been tested to perfection in America's Test Kitchen.
Comprehensive
They are well-written and comprehensive so cooks can tackle this method of cooking with confidence and the section on "Why this recipe works" is indispensable.
Offering a range of recipes for different timings enables the cook to choose the most convenient time to try the selection of unique and authentic recipes.
---
Awesome
There is nothing mediocre about the latest cookbook from America's Test Kitchen. Entitled The Perfect Cookie, they have collated the best cookie recipes that have been tried and tested for a quarter of a century at ATK.
Your cookie jar will be bursting with traditional cookies, as well as the latest designer cookies, brownies, and baked goods to suit every taste.
Detailed Techniques
America's Test Kitchen is renowned for clear explanations on why a recipe works and simple steps to success. The Perfect Cookie also has detailed techniques for baking and flavoring your cookies.
You know you can trust the ATK to lead you to the best ingredients and provide hints and tips on which baking tools will improve your efforts. This is one of the best America's Test Kitchen cookbooks available and it should join the cookbooks on your kitchen shelf!
---
Fresh Bread Every Day
In these unprecedented times of the pandemic, we have seen the return to home baking, and especially the baking of bread. Bread Illustrated is the best America's Test Kitchen cookbook for delivering fresh bread from your oven to the table every day.
Besides the alluring smell of freshly baked bread, the taste and sight of thick slices of home-baked bread will make any cook feel proud. Using these ATK recipes, you know that, as a result of their extensive testing, the finest ingredients have been found and all the tricky steps have been explained clearly.
Mastering the Art
Baking the perfect loaf of bread has now come within reach of the home baker. There are many essential steps to mastering this art and the clear instructions in Bread Illustrated will have you kneading, rising, dividing, and shaping bread before you know it.
For bread baking beginners there is the chapter on "Starting from Scratch" which includes simple recipes that require less skill. When you feel confident making simple loaves of bread, you will be excited to try the more complicated methods used by artisan bakers.
Become a Master
Different flours have been tested and approved to make recipes more interesting. Soon you will master the art of a range of baked goods such as New York-style bagels and croissants. Recipes in Bread Illustrated have the added visual prompts to ensure that you understand exactly what the texture of the dough should be and this book has everything else you need to know to become a brilliant baker.
---
Easy to Plan
This is the best America's Test Kitchen cookbook for cooks who run busy households and have many mouths to feed. The Make-Ahead Cook is the cookbook you need when time is not on your side. The preparation and cooking timings for each recipe are clear so it is easy to plan your meals.
Fits Every Style
There are options for cooking and freezing in batches or simple time-saving tips for preparing a meal in advance. Depending on how you like to organize your cooking time, you will find recipes that suit your particular style. Just knowing how many clever options there are for being ahead of the game, can be a great stress reliever.
With The Make-Ahead Cook you will always be prepared for impromptu guests or spontaneous feasts. It could also be a lifesaver when illness or unexpected events disrupt your routine.
Mindful and Organized
You might be surprised by how many salads, sides, and main courses can easily be prepared beforehand. Likewise, gravies and desserts can be cooked and frozen, ready to be served as and when you need them.
The Make-Ahead Cook is not prescriptive and does not require you to dedicate the entire weekend to prepping and storing food for the week. It is a cookbook that is full of handy tips to support you in your endeavors to be a mindful, organized cook who can provide tasty fast food when needed.
---
Refresher Course
As many of us return to the traditional methods used by our grandmother's in their kitchens, inevitably we need a refresher course on how to stock our pantries with preserved goods. Foolproof Preserving is an answer to prayer from America's Test Kitchen!
Before long, pickling seasonal produce will be another skill we can add to our range of expertise in the kitchen. We can all have a collection of basic jellies, chutneys and pickles lined up and labeled in the pantry if we use the best methods for preserving food that can be found in the Foolproof Preserving Guide.
Infinite Range
Once you have mastered the basics, there is no end to the exciting and authentic range of preserved goods you can make. The thought of peach-bourbon jam, sweet zucchini pickle chips, and homemade wholegrain mustard just makes my taste buds tingle in anticipation!
There are very strict scientific guidelines when it comes to canning and preserving, so Foolproof Preserving has step-by-step instructions with clear photos to support the explanations. The guide educates the novice pickler in the art of sterilizing and lists the equipment which is essential for the best results. This is a useful cookbook with tons of new ideas and recipes.
---
Healthy Versions
As much as we all love fast food when we are starving and comfort food for when we are sad, it is common knowledge that these foods are not good for our health and wellbeing.
Bearing this in mind, the Taste of Home team has worked hard to adapt our favorite foods and have created healthy options that are still just as yummy!
340 Recipes
Comfort Food Makeovers allows you to have your cake, casseroles, and desserts and eat them! By cutting calories, trimming fat, and substituting sugar, our favorite meals will now bring joy without clogging the arteries.
This cookbook is good news for people who are struggling with diseases like diabetes and Comfort Food Makeovers is the best America's Test Kitchen cookbook for anyone who loves tasty, healthy food. With 340 comfort food recipes to choose from, you can enjoy wholesome treats almost every day of the year!
---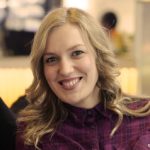 Alissa is an avid reader, blogger, and wannabe writer. (She's a much better cook than a writer actually). Alissa is married, has one human, one feline, and two canine kids. She always looks a mess and never meets a deadline.