---
Best Vintage Cookbooks
---
Taste of Nostalgia
The first entry in our best vintage cookbook reviews is a book by Betty Crocker and you will be captivated by these old school recipes that are so in demand today. Betty Crocker Lost Recipes is a must-have for cooks who love her cooking style and enjoy a taste of nostalgia.
There is a new trend towards wholesome home cooking using fresh, local ingredients so many of the recipes in this book will enable you to cook meals that are prepared from the start in your kitchen.
Party Ideas
Do you remember old favorites like Beef Stroganoff and Chicken a la King? Oh, the memories that those dishes bring to mind! There are also wonderful party ideas like "How to Throw a Hawaiian Tiki Party" that will have your guests in stitches. This is one of the highest demand vintage cookbooks that has everything you know and love about Betty Crocker and should be in your kitchen!
---
Timeless Recipes
If you want to build up your collection of the best historical cookbooks then Fannie Farmer 1896 Cook Book must be added to your cookery collection. You will not only get a host of old, yet simple recipes but also timeless advice that will turn you into the best hostess ever!
I am talking about the table setting for a high tea in style or housekeeping tips that are timeless. This vintage cookbook will suit cooks of every level and increase your knowledge of Americana food no end.
Travel Back in Time
Who could resist Iced Tea or a Mint Julep? You will find recipes for Chicken Soup and Baked Bluefish, Liver and Bacon, and thousands of other delicious old dishes.
The Fannie Farmer Cookbook will take you back to a time when cooking for family and friends was the best entertainment on offer and reliving those gracious times could be just what we all need. This is one of the collectible vintage cookbooks that should not be missed on your bookshelf.
---
Pure Delight
This is one of those rare vintage cookbooks that will not only be a delight to own but should also be gifted to others who love this style of cooking. The Vintage Baker by Jessie Sheehan is simply a delight!
Starting with the embossed foil cover, the retro decorations, and pictures to the photographs from the past, this beautiful book will have you spellbound. And to top it all, there is a miniature, antique-style booklet inside.
Baking Secrets
The recipes are a collection of baking secrets from the 1920s onwards and include the like of cookies, pies, and bars with notes on the origin of each one. The author has taken inspiration from baking pamphlets of the time to create a wistful sense of time and place. The Vintage Baker is a uniquely designed cookbook that is beautiful to behold and will inspire your baking.
---
For Every Occasion
With the resurgence in interest in cupcakes and cakes in general, it is interesting to look back at old cookbooks and be reminded of how cakes have been part of our celebrations for centuries.
Vintage Cakes by Julie Richardson will have you reminiscing about cakes that marked occasions in your past. There are recipes for every occasion and baking ability level. You will find out how to make no-bake cakes, layer cakes, and upside-down cakes.
Evoke Memories
Your children will be delighted with a home-baked birthday cake like the old fashioned Frosted Fairy Cake or a Lemon Icebox Cake. Vintage Cakes contains 65 different cake recipes so you will have many happy hours experimenting and perfecting these delicious cakes that will evoke memories of the past and make new ones for the present.
---
All the Rage
When you think about this period in history, the word "glamour" automatically comes to mind and that is exactly what Retro Recipes from the 50s and 60s will inspire in your style of entertaining. This was a time when all inhibitions were ditched and the post-war party had begun.
Addie Gundry brings you the whole gambit of dishes that were all the rage at that time. No kitchen was complete without a fondue set and cocktail parties, where platters of delicious appetizers were served, were commonplace.
All Set!
You weren't anyone if you didn't serve Beef Wellington or Grasshopper pie at your dinner party and in Retro Recipes, you will find plenty of casserole dishes that you can still serve today and they will be warmly received. There are fabulous photos of all the dishes and if you can get hold of some retro crockery to serve your 60s fare on, you will be all set to Hand Jive down memory lane.
---
Heirloom Collection
If you have a yearning for Cornmeal Mush, Johnny Cake Rhyme, Corn Chowder, Apples and Buttons, Pigs in a Puddle, Shepherd's Pie, Dandelion Salad, Leather Britches, Red Pickled Eggs, Zucchini Clarinet, Snails House Cobbler, and Blackberry Wine then you need to buy Log Cabin Cooking!
Barbara Swell has collected vintage recipes and cooked those old favorites since she started cooking at her mother's side. This collection of her heirloom recipes and evocative photographs is one of the best vintage cookbooks of pioneer food.
Food Lore
You will be able to learn from her wide knowledge of food lore, kitchen wisdom, and pioneer etiquette that has all but faded into the mists of time. Log Cabin Cooking forms part of a collection of the best vintage cookbooks by Barbara Swell and they will be of great interest to fans of Settler style food.
---
Amazing Example
The First American Cookbook is a reproduction recipe book as well as a valuable historical record of the food that was enjoyed by Colonial Americans. Amelia Simmons writes authentically about what she learned in the kitchens that she worked in.
So, the modern cook can use the valuable information that she gleaned and collected into what has become an example of the best vintage cookbook of all time. You will learn all about Colonial flavors and favorite foods. She also writes about the methods that were used to prepare, cook, or preserve various produce.
Part of History
Amongst her recipes are methods for making dishes using cornmeal including Johnny Cake and Indian slapjacks. You will find the origins of many culinary terms like cookie, slaw, and pearl ash in the comprehensive glossary. The First American Cookbook is not just a collection of recipes. It is an important part of American history and one of the most popular vintage cookbooks.
---
True Gem
Any serious collector of antiquarian cookbooks would want to have a copy of this most unique of Southern vintage cookbooks. What Mrs. Fisher Knows About Old Southern Cooking by Abby Fisher is a true gem.
The historical context of this vintage southern cookbook is fascinating. Abby Fisher was a slave in Alabama in the 1800s. After gaining their freedom, Abby, together with her family, traveled to California to make a new life. In San Francisco, they started a pickling and preserving business and after some years Abby enlisted the help of a writer to record her Southern recipes.
Legendary
This became one of the most amazing vintage books about cooking as it was only the second cookbook to have been written and published by an African American woman in the USA. It has 160 of the best Southern recipes like Gumbo and Fried Chicken. There are also more jam and pickle recipes than you have ever dreamed of.
Most copies of Abby Fisher's cookbook were destroyed in the 1906 earthquake, and those that survived have become rare and valuable historical documents. One of the best vintage southern cookbooks.
---
Hilarious
The boundless enthusiasm this couple has for their bakery and their book, The Back in the Day Bakery Cookbook, is apparent from the front cover of the book. Cheryl and Griffith Day have written this fine example of funny vintage cookbooks to celebrate their success in Southern-style baking.
Their quirky style is fun and very Southern. For example, their Creole Brownies which are topped with New Orleans coffee ganache, have a taste of the Old South. Just reading the recipe names brings a smile to your face. Who wouldn't want to try Drunk Blondies or Bourbon Bread Pudding?
Perfect Every Time
Reviews of old southern cookbooks place Back in the Day Bakery Cookbook place it at number one! The recipes turn out perfect every time. This is comfort food created with love and shared with baking enthusiasts. You will not only be baking cakes and desserts that verge on the decadent, but you will also leave a lingering memory on the taste buds of all who indulge in the sweet baking of the South.
---
2000 Recipes
Italian cooking is renowned for its freshness and flavor, and The Silver Spoon has brought this tradition to the American kitchen. This is originally one of the vintage cookbooks from the 1950s so you will feel like reading one of those old Italian cookbooks.
There are more than 2000 of the best Italian recipes and they will suit cooks of every level. If you are looking for authentic Italian methods, then the Silver Spoon is one of the best vintage international cookbooks you could find.
La Dolce Vita
All the secrets of Italian cooking are revealed and you will soon be serving homemade gnocchi, orecchiette, Woodcock with Truffle, or Calf's Head Salad to your impressed family and guests at your table. Best of all some of Italy's top chefs have shared their traditional recipes with you and that gives this cookbook a touch of la dolce vita!
---
Rare Glimpse
Amanda Hesser is a columnist for the New York Times, and she has collated the most significant recipes that have been published in the food section since the 1850s. This is one of the classic vintage cookbooks that offers cooks and historians a rare glimpse of American culinary history.
Bonus Suggestions
The Essential New York Times Cookbook covers every classification of food and the recipes come with complementary sides and serving suggestions. The recipes come from a wide catchment of celebrated chefs, such as Craig Claiborne, and food from the kitchens of reputable restaurants like Le Bernadin. You will find a Tomato Soup recipe from 1877, Roast Quail from 1907, and Eisenhower's Steak in the Fire.
---
Mouth-Watering
If you are looking to add one of the top vintage cookbooks to your collection, then The Silver Palate Cookbook is a classic must-have!
Julee Rosso has filled this little paperback cookbook with as many recipes, hints, and tips as well as some amusing anecdotes, and that makes it a delightful read. The lovely old fashioned recipes for finger food, kinds of pasta, main meals, and brunch. The Mousse Magic section is mouth-wateringly good.
Clear and Simple
There is also a very helpful guide to cheeses which can complement a dish. Most of the recipes are simple to prepare and offer short, but clear instructions. There are also useful illustrations to support the less experienced cook. The question is, are old cookbooks worth any money? The Silver Palate Cookbooks is one of those valuable vintage cookbooks that never date or lose their usefulness over time.
---
Recipe for Every Vegetable
Marian Morash is the wife of Russel Morash, who was the producer of the TV show The Victory Garden. She is the author of this vintage cookbook, The Victory Garden Cookbook, as well as being a classically trained French chef.
The chapters of this rare historical cookbook, cover a comprehensive range of recipes for almost every vegetable imaginable. This cookbook is written in a relaxed style and gives the cook information about the growing, harvesting, and use of these vegetables.
Inspirational
There are also many ideas on how to cook vegetables in interesting ways such as steaming and braising. There is an explanation of how to use sauces, batters, and pastries to elevate these simple vegetables to a new level.
The Victory Garden Cookbook gives gardeners inspirational recipes for using and storing the vegetables that they have an over-abundance of at harvest time. The Victory Garden Cookbook is one of the coolest vintage cookbooks and will find fans amongst vegetarians as well as other cooks.
---
Straight From the Garden
With recipes that were written between the 1880s and the 1950s, you could not find a better example of the best vintage cookbooks of that time than the Old-Time Farmhouse Cooking by Barbara Swell.
These rural American recipes are straight from the homestead. As you read through the recipes you can just imagine those days of old when food had not traveled any air miles. In those days, it came freshly picked from the field and was carried, on the back of a tractor, to your kitchen.
Wholesome and Tasty
The type of food you can expect to cook from these recipes is wholesome, simple, and full of flavor. Cooking was done on an old wood stove and the air was infused with the smell of fresh bread straight out of the oven. You can picture a big, hearty pot of stew simmering on the top of the stove. In those days, creamy butter was churned by hand and dabbed onto hot sweet corn that had recently been picked.
This is a vintage cookbook to savor as you page through and take in the beautiful illustrations, solid advice, and good old-fashioned farm-lore.
---
True Perfection
This is one of the unique and authentic of the cookbooks available. The Original White House Cook Book, 1887 Edition represents the perfection of culinary skill. The authors are respected chefs from some of the most celebrated kitchens in Europe and Fanny Gillette was a first-rate housekeeper and cook who taught American housewives her skills.
Hugo Ziemann was one of Prince Napoleon's caterers and a steward at the Hotel Splendide in Paris. Later, he made his mark at the Brunswick Café in New York and the Hotel Richelieu in Chicago.
Crème de la Crème
Every recipe in The Original White House Cook Book is the crème de la crème, having been tried and tested until perfect. There are menus for every occasion and they are all carefully compiled to be accessed by chefs of all levels of experience. There is insider information about how hospitality is managed, interior shots, and amazing photographs of the portraits of famous ladies.
The enamel cloth covering of the cover is especially wonderful and the patented flexible binding prevents the cookbook from closing itself. This historic cookbook has become an essential accessory to all American kitchens.
---
Favorite Memories
Betty Crocker's Cooky Book is a blast from the past and makes her famous cookies available to everyone in the 21st Century. This is simply the best-rated vintage cookbook available because it enables cooks to recall their favorite family memories while having the opportunity to create new ones at the same time.
This is one of the best-rated vintage cookbooks by Betty Crocker and it is packed with vintage photos and sketches that illustrate the 450 recipes. There are cookie recipes for holidays, lunch boxes, snacks, and everything in between.
Must-Read
Do you remember baking Chewy Molasses Cookies, Chocolate Crinkles, or Toffee Squares? Did you learn to bake cookies with your mom or Grandma and help to lick the mixing bowl clean? Then this is the top vintage cookbook for you. You will find all your old favorites and a few new recipes to try out with your own family.
---
So Darn Good!
One wonders why the art of pie-making got lost because everyone loves pies! This is an entertaining and informative cookbook that should be on the list of the best-selling vintage cookbooks because it's so darn good!
The recipes are pure old school dating back to the 18th and 19th century and everyone will have you drooling over the flaky pastry and tender pie crust deliciousness. The Lost Art of Pie Making is more than a vintage cookbook.
Simply Spectacular
It will take you back to the history of pie making, introduce you to pie-making folklore, and give you an insight into why men love pies. You will be wooed by the Rum Bittersweet Chocolate Pie, the Sour Cherry Amaretto, and the Fresh Raspberry, Louisiana Peanut pie. You will find out about quick flip pies, dumplings, and crisps in this delightful American pie spectacular!
---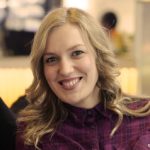 Alissa is an avid reader, blogger, and wannabe writer. (She's a much better cook than a writer actually). Alissa is married, has one human, one feline, and two canine kids. She always looks a mess and never meets a deadline.