---
Best New York Times Cookbooks
---
Old Favorites
This is certainly one of the best New York Times cookbooks! Amanda Hesser has done a superb job of publishing this collection of recipes which she collected over her time as a New York Times food columnist.
Fans of the NYT will be delighted to find old favorites like Plum Torte, David Eyre's Pancake, and Pamela Sherrid's Summer Pasta in The Essential New York Times Cookbook. There is also the recipe for the beloved 1940s Caesar salad and the 1960s flourless Chocolate Cake. Some popular new recipes have also been included such as Fava Bean Salad and No-knead bread.
1000 Recipes!
The Essential New York Times Cookbook has a whopping 1 000 recipes to choose from. There is an interesting chapter on the history of traditional American cooking and the inclusion of Hesser's notes makes it even more personal. There is something for every type and age of cook in this comprehensive vintage cookbook and it will be a superb addition to your cookbook collection.
---
Backbone of American Cuisine
The re-vamping of this 1961 classic cookbook is a welcome addition to the list of New York Times best-selling cookbooks. The New York Times Cook Book written by Craig Claiborne boasts 1500 recipes that have become the backbone of many American family meals for decades.
This new edition has a modern take on the timeless dishes we have come to know and love. There has been the inclusion of the use of fresh herbs and spices, as well as an introduction to the latest kitchen gadgetry that is available.
Cosmopolitan
The New York Times Cook Book has also become cosmopolitan, just like the city it originates from and there are recipes for Chinese, Indian, and many European cuisines as well. You will find recipes for every occasion and celebration, and Claiborne has included everything that's needed for you to create successful, delicious dishes from these recipes every time.
---
Mouth-Watering
For the past century, The New York Times has kept abreast of the latest trends in cooking and entertaining. The Essential New York Times Grilling Cookbook is an example of how to embrace this simple way of entertaining with a collection of mouth-watering recipes. Drawing inspiration from the many famous chefs who have contributed recipes for this collection.
Essential
Peter Kaminsky has all the favorite barbeque recipes and tips to ensure your success when grilling outside. The recipes in the New York Times essential cookbook are not only for the carnivores amongst you. There are delicious vegetarian treats as well as ideas for sides and desserts that will make your summer barbeque memorable.
---
Recipes from Master Chefs
For those who love seafood, but lack the confidence to cook with it, this is simply the best New York Times natural foods cookbook for you!
Florence Fabricant has got everything about seafood cookery covered in The New York Times Seafood Cookbook. She has included recipes from the master chefs the likes of Mario Batali, Alain Ducasse, Tom Colicchio, Dave Pasternak, Mark Militello, and Nobuyuki Matsuhisa.
All the Info You Need
That is why this is such a superb seafood cookbook. It included methods for cooking all types of fish and shellfish, as well as recipes for using fish as the basis for appetizers, soups, stews, mains, and salads. This cookbook has all the information you need to cook seafood safely and achieve delicious results. You can be sure that it will be a useful resource in your kitchen.
---
The Only Dessert Book You Need
If you are looking to buy the best New York Times best-selling cookbook, you will not be disappointed with this comprehensive dessert recipe book. The New York Times Dessert Cookbook is the only sweet treat cookbook you will ever need!
Florence Fabricant is a veteran of the food scene and she has collated all the best dessert recipes from the likes of celebrity chefs and other internationally renowned bakers. In The New York Times Dessert Cookbook you will find Maria Burro's plum torte, Mario Batali's goat cheese cheesecake, and Nigella Lawson's Apricot Crumble just to get your mouth watering.
For Beginners As Well
This cookbook is great for beginners too because it covers simple everyday desserts to fabulous creations for big celebrations. There is also information about the essential equipment and basic techniques that are needed to make any of these wonderful desserts. Sweet endings to your meals have just become easier to achieve with The New York Times Dessert Cookbook.
---
Travel in Your Kitchen
For armchair travelers, this cookbook is a dream come true. While it may not be possible for you to travel around the world at will, there is now nothing stopping you from savoring the delicious cuisines from faraway places. Thanks to The New York Times International Cookbook by Craig Claiborne.
Recorded on the list of the New York Times best cookbooks of all time, The New York Times International cookbook has recipes classified by country so it is easy to pick the one you want to "travel" to with your next meal.
From All Around the World
With recipes from around the world, you can imagine what it would be like to eat French food at a pavement café with views of the Eiffel Tower or Russian Beef Stroganoff on a wintery night in Moscow. They say that travel broadens the mind, but experiencing the cuisine of a country gives you a glimpse into the kitchens and the hearts of people in faraway places.
The New York Times International Cook Book is more than a bunch of recipes. It is the gateway to other worlds and is a unique inspiration for cooking nomads. Without a doubt, one of the top New York Times cookbooks.
---
Laidback Weekend Meals
As spring slowly stretches into summer, we all look forward to taking relaxing weekend trips into the countryside. Barbeques and picnics spring to mind and meals created from fresh, bountiful ingredients. The New York Times Country Weekend Cookbook is an amalgamation of all the laidback weekend meals we have been dreaming of.
Linda Amster has gathered the most superb examples of summer dishes, with produce selected from roadside stands and markets, so that your weekend break can be more memorable because of the quality of the food. The New York Times Country Weekend Cookbook covers everything from cocktails to desserts. There are ideas for outdoor meals or healthy breakfasts to start the day in a leisurely way.
Pure Brilliance
While the style of food may be relaxed, the meals are delicious and packed full of interesting flavors and textures. Celebrity chefs have shared their favorite holiday foods like ginger chili shrimp; grilled pizza with a choice of mouth-watering toppings; sizzling porterhouse steak with herb salad; buttermilk roast chicken; corn on the cob with flavored kinds of butter; and a simple and spectacular free-form fruit tart.
Planning the menus for your weekend break has been made even simpler by the inclusion of a convenient chart. You can keep a copy of The New York Times Country Weekend Cookbook at your holiday home for quick reference or make it a thank you gift for the hosts of your enjoyable weekend break. One of the top-rated New York Times cookbooks out there!
---
Innovative
60-Minute Gourmet is an example of the New York Times bestseller cookbooks and it launched Pierre Franey into the spotlight. Franey became a food writer after completing a long and successful career as a chef. He is an innovative cook and introduced his ground-breaking cooking style to the American public.
Simple and Healthy
Franey's belief in providing simple, healthy meals without spending hours in the kitchen came as a surprise to his fans and they quickly jumped onto his culinary bandwagon. The New York Times 60-Minute Gourmet was designed to liberate cooks from the kitchen so that they would have more time to enjoy family meals and gatherings with friends without having to compromise on the quality of the food.
---
Rich Culinary Culture
One of the best-known characteristics of Jewish people is their love of sharing family meals around the table. The New York Times Jewish Cookbook by Linda Amster is a collection of recipes that gives insight into the history, culinary culture, and lasting traditions of Jewish communities around the world.
There are about 800 carefully researched recipes in this amazing cookbook. They have been gathered from food Jewish food writers and celebrate dishes from North Africa, Western, and Eastern Europe, the Middle East, and the United States.
Authentic Dishes
The introduction to the book and the individual chapters, which have been written by Mimi Sheraton, gives the cook all the necessary information to make these authentic Jewish dishes. There is not a single Jewish meal, celebration, or festival that has not been catered for in The New York Times Jewish Cookbook.
You will find a delicious selection of recipes for appetizers, soups, fish, meat, vegetables and salads, cakes, and desserts. There are the regular well-known dishes and then some added twists to traditional treats to make them more contemporary. This is the top New York times cookbook for anyone who loves Jewish cuisine or for those who enjoy trying something new and different.
---
Ceremonial Foods
The celebration of Passover is one of the most important Jewish festivals and it is always marked by the consumption of ceremonial foods and traditions. For this reason, The New York Times Passover Cookbook deserves a special mention in the list of New York Times recommended cookbooks because of its unique features.
Linda Amster knows how important Passover is to Jewish cooks because they want to make the most impressive food but it has to comply with strict dietary restrictions and religious rules.
More Than a Cookbook
Celebrated chefs have contributed their favorite dishes to this collection of 175 recipes. It is a cosmopolitan cookbook and includes recipes from Europe and the Middle East. If you want to make the tastiest Gefilte fish or Haroseth made with rhubarb, then this is the perfect Passover cookbook for you.
This is more than just a cookbook. The New York Times Passover Cookbook is a comprehensive collection of everything you need to know about cooking a Passover meal and the importance of traditions and the symbolism associated with the food.
---
Wide Range of Dishes
Craig Claiborne was the food editor of the New York Times for decades and he accumulated fabulous recipes from the best chefs. No wonder, that Craig Claiborne is an author of one the top ten best-selling cookbooks of all time according to New York Times.
Do you want to try your hand at exotic dishes like Hunan Lamb or Homemade Pasta? Those recipes and others such as Spaghetti Primavera by Le Cirque will be at your fingertips to make for tonight's dinner if you have this cookbook in your kitchen.
Global Collection
Claiborne has kept abreast of changes in the culinary landscape and adapted his menus accordingly. There are recipes for Ladies Who Lunch (Profiteroles with Tarragon-Flavored Chicken Hash) to comfort food for cold winter nights (Gingerbread Pudding with Dark Beer Sabayon or Sauerkraut and Beef Soup).
There is a wide range of tastes and flavors in this global collection of recipes and it will suit cooks of all ages and stages of their cookery journey. With clear instructions that are easy to follow, this is one of the best cookbooks of all time according to the New York Times and a welcome addition to any kitchen.
---
2000 Recipes!
The New York Times Heritage Cookbook is an excellent reference book in our best New York Times cookbook review if you want more than 2 000 traditional American recipes. The recipes are categorized by region and are filled with the delicious ethnic flavor of immigrants alongside traditional fare.
Look no further for cultural favorites like Pan-fried Oregon Trout, Virginia Red-Eye Gravy, or Pennsylvania Dutch Shoofly Pie. Appetizers include seafood, pork, or chicken: Louisiana shrimp creole, Mississippi catfish, Maryland soft shell crabs, Florida snapper, Virginia ham, Tennessee fried chicken. There are also recipes for soups (shrimp bisque, black bean soup), different types of bread (buttermilk, corn flour), desserts, relishes, and sauces.
Easy to Follow
Jean Hewitt is known for her accuracy and discernment when it comes to selecting the best recipes and she does not disappoint with this edition of the New York Times Heritage Cookbook. Ingredients are always local and fresh, and the instructions are easy to follow and require the use of everyday equipment which is found in kitchens.
The New York Times Heritage Cookbook features Hewitt's characteristic style of writing and has been personalized with beautiful line drawings all the way through. It is simply one of the most popular New York Times cookbooks!
---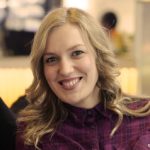 Alissa is an avid reader, blogger, and wannabe writer. (She's a much better cook than a writer actually). Alissa is married, has one human, one feline, and two canine kids. She always looks a mess and never meets a deadline.