---
Best Healthy Cookbooks
---
Change of Lifestyle
This is one of New York Times best-selling healthy cookbooks of all time by Gina Homolka, and it is a great place to start with your healthy eating project. The Skinnytaste Cookbook is the latest spin-off from the popular blog.
Gina has impressed American's with her ability to create low calorie, natural food that does not lack the flavor you want. Just try her Fettuccini Alfredo with Chicken and Broccoli and you will understand!
Wow Your Taste Buds
It is deliciously creamy and has enough cheese to wow your taste buds, but has only 420 calories. She has included meals for breakfast, lunch, supper, AND a range of sweets that will satisfy your lust for wicked pleasures. These five words say it all: Double Chocolate Chip Walnut Cookies!
You will marvel at the variety of dishes contained in The Skinnytaste Cookbook. From staples to stunning dishes fit for a dinner party. The dishes are displayed in all their glory in the superb photographs and you cannot help but be inspired.
---
Healthy and Delicious
What are the good healthy cookbooks? Let's answer this question with our second book entry! Skinnytaste One and Done is in the list of top-selling healthy cookbooks for the busy cook who wants to prepare fast, but healthy food.
Gina Homolka is living proof that it is possible to cook healthy food that tastes delicious, and now she tells us how to achieve that in the shortest time. Using just one container to cook healthy food means that you have less cleaning up as well.
For Entire Family
It does not matter which cooking appliance you prefer to use, you will find a healthy, generous recipe that is also low-calorie and suitable for a family meal for all possibilities such as the Instant Pot, Slow Cooker, Air Fryer, and many more.
Convenience is the main aim of Skinnytaste One and Done and you will find all the cooking tips and nutritional data that you need to cook healthy, delicious food every day.
---
500 Recipes
If you want one of the best healthy cookbooks of all time then you cannot beat The Complete Mediterranean Cookbook by America's Test Kitchen. The Mediterranean Diet is renowned for its health benefits, and it is effortless to adopt as a lifestyle.
Now with the 500 healthy recipes available in The Complete Mediterranean Cookbook, you will be able to prepare and cook a wide range of nutritious meals. All the meal suggestions have been tested and tried in America's Test Kitchen and they include top tips and serving suggestions.
Simply Sublime
Recipes in this top healthy cookbook are made sublimely delicious by the blending of spices and herbs that are an integral part of the Mediterranean diet. The Moroccan-style chicken and lentil soup is hearty and full of the flavors of North Africa. There is a wide range of vegetables, fish, and dessert dishes from some of the areas around the Mediterranean where people enjoy longevity and enjoy their food!
---
Written By an Expert
Megan Gilmore certainly has the credentials needed to write one of the best healthy recipes cookbooks. She is a certified nutritionist and The Fresh and Healthy Instant Pot Cookbook is the result of her knowledge and expertise.
These 75 healthy recipes can be made in your Instant Pot and are guaranteed to be delectable because they are made with the freshest ingredients. Now cooking a healthy meal for yourself or your family at any time of day is a breeze. Because the Instant Pot is programmable, you can ensure that breakfast is ready when you want it.
Plenty of Options
The recipes have gluten-free options and they are free from most food allergens, so you can cook them without fear. Your family will love the Korean Chicken Bowls, Peanut Butter Crunch Granola Bars, and the One-Pot Chocolate Cake with Frosting.
These dishes are so divine you won't believe that they are low-calorie and healthy. This healthy recipe cookbook provides all the nutritional information you need as well as details for using the Instant Pot.
---
Simple and Enjoyable
The Defined Dish is one of the best simple healthy cookbooks that is fully endorsed by Whole30. The Whole30 nutritional program is said to change the way you eat in 30 days by removing all possibly inflammatory ingredients.
This means no sugar, alcohol, grains, legumes, dairy, or processed foods. Alex Snodgrass has written this gluten, dairy, and grain-free recipe book full of simple, healthy, and enjoyable dishes that take very little time to cook.
Carefree
You can whip up meals such as Chipotle Chicken Tostadas with Pineapple Salsa or Black Pepper Chicken or variations of old favorites with a healthier twist. Each dish indicates if it is Whole30 conforming (meat, fish, eggs, and vegetables) as well as paleo, dairy, etc. free.
The Defined Dish is one of the latest healthy cookbooks as well as a New York Times Bestseller! The recipes will fit almost every diet so you can be a healthy carefree cook!
---
Toby to the Rescue
Toby Amidor understands how difficult it can be to put nutritious meals on the table for the family every day. She is a mother of three and a busy dietitian and recipe developer. So, she has come to the rescue of any home cook who needs some guidance with the finest of all the healthy eating cookbooks called The Healthy Meal Prep Cookbook.
The most important thing to learn from this cookbook is the need to be well prepared if you want to deliver the most healthy food for your family. This prevents the knee-jerk reaction of grabbing fast food or less healthy options when you are on the hop.
All You Need to Know
So, The Healthy Meal Prep Cookbook will teach you everything you need to know about shopping for healthy options, three 2-week meal plans, and more than 100 health-giving recipes for any meal at any time.
There are also instructions for freezing, thawing, and reheating your home-cooked meals quickly and safely. These tips from a top nutritionist, Toby Amidor will enable you to become a superfood provider no matter how busy you are!
---
That's a Lot of Fat
Eating only the healthy dishes that she promotes in Instant Loss, Brittany Williams has lost an amazing 125 pounds in a year! This lends credibility to her diet and she is an inspiration to those who also suffer from obesity and other related illnesses.
She chose a diet of real food and cut out all processed foods, gluten, grains, and sugar. This does not mean that she sacrificed flavor! Instant Loss is the best healthy eating cookbook for everyone, including children.
Perfect For Busy Family
Who wouldn't love Strawberry Shortcake Oatmeal for breakfast or Cowboy chili for lunch? Many of her recipes use appliances like the Instant Pot and air fryer to produce quick and healthy meals so they are ideal for the busy family or the single person who needs to change their relationship with food.
---
Answer to Your Problem
Gina Homolka has found a way for you to have the fried foods you love without the artery-clogging side-effects that you have been trying desperately to avoid. Her answer to the problem is The Skinnytaste Air Fryer Cookbook. It has the best healthy recipes that you can prepare and enjoy in minutes.
The air fryer is a sensational kitchen appliance that uses high powered hot air to cook food that has the taste and texture of crisply fried food without being immersed in boiling oil.
Plenty of Options
The Skinnytaste Air Fryer Cookbook has 75 of Gina's exclusive healthy air fried meals like Avocado Egg rolls and Coconut shrimp for starters. She shows cooks how to make roasted meat and vegetables that are cooked to perfection as well as baked goods and desserts.
With the inclusion of many vegetarian, gluten-free, and keto-friendly options, you will be spoilt for choice when it comes to deciding what is on the menu tonight. Lots of helpful information is included in this best-selling healthy cookbook and it will be an invaluable aid in your struggle to lose weight or to improve your diet in general.
---
Endless Possibilities
As a certified Sports Nutritionist and co-creator of the Whole30 program, Melissa Hartwig is an ardent promoter of healthy eating. She has written The Whole30 Fast and Easy Cookbook and it has fast become one of the best quick healthy cookbooks ever written!
In the past, healthy recipes were time-consuming to prepare and dull to eat. Now the possibilities for clean eating are endless and the recipes in The Whole30 Fast and Easy cookbook deliver the tasty, healthy food that you have been wanting.
Easier to Follow
Whole30, the program that requires thirty days of eating only meat, fish, vegetables, and eggs, has been made a little easier to follow with this one of the best new healthy cookbooks. The 150 clean eating recipes are quick and easy to prepare, and the methods include the use of a skillet, slow-cooking, or stir-frying.
Best of all, some recipes don't require any cooking at all. The ingredients are basic and easy to obtain so your prayers for healthy, fast, and simple food have been answered with The Whole30 cookbook. One of the top easy healthy cookbooks with recipes that taste good.
---
Light and Refreshing
The Healthy Smoothie Bible is one of the top choices in the most recommended healthy cookbooks because it makes nutritious eating so easy. It is possible to fit this extensive range of smoothie recipes into the busiest of schedules and they can be incorporated into any diet or healthy lifestyle option that you choose.
Whether you just feel like a light, refreshing smoothie for breakfast or if you have health issues that demand attention, you will find more than 100 smoothie recipes designed by Farnoosh Brock. This is one all-around wonder woman who knows the importance of healthy eating in the stressful world of business.
Busy Blender
The smoothie recipes in this one of the top-rated healthy cookbooks available include ingredients that are designed to give you the most flavor while incorporating the most nutritious elements. Try including bananas that give you a potassium boost, blueberries that provide free radical-fighting benefits blended with sweet almond milk for a feel-good boost.
There are more vegetable and fruit mixtures than you can imagine and your blender will be glad to have come out of retirement. You will not get bored with this simple healthy cookbook but you will feel energized and quickly feel the health benefits of these smoothies on your body. The Healthy Smoothie Bible has recipes that the whole family can enjoy. Why not get the kids involved in the making of yummy smoothies?
---
Scaled Perfectly
When you are planning a romantic evening for two, but you are a busy person with little time to spare, then Instant Pot for Two Cookbook is the finest of the cookbooks you can use to prepare your menu.
Alice Newman, the author of Instant Pot for Two Cookbook, is a personal trainer and she recommends the Instant Pot as the ideal way to ensure that you cook healthy, delicious food for your better half. The recipes have been planned and scaled to perfectly meet the nutritional needs of two adults.
For Every Occasion
In Instant Pot for Two Cookbook, you will find a range of everyday meals to indulgent dishes for special occasions. For two young cooks in a flatshare or a couple of any age, you will be delighted with the versatility and quality of meals that can be produced from the Instant Pot for Two Cookbook!
---
Optimal Fitness
If you are looking for one of the most outstanding of the best healthy cookbooks then Gordon Ramsay's Healthy, Lean & Fit is the one you want! He will give you the finest information for eating foods to achieve optimal health and fitness. He is an authority on cooking and devoted to fitness so he knows best.
This Michelin-star chef is also a dedicated athlete so he completely understands the need for nutritious, tasty food. This is his insider take on what you need to eat if you want luscious food that won't pile on the calories.
Chapters
Healthy, Lean & Fit has 108 meal suggestions that cover everything from breakfast to dinner and nibbles in between. We all need snacks and tasty bits to keep us going, and Gordon knows how to make them with the added health-boosting advantages we all need.
In the Health chapters, he has provided nutritious recipes to make you feel good. And the Lean chapters will help you to successfully lose weight while eating tasty food. The last section, entitled Fit, has all the recipes you need to fuel your workout. Healthy, Lean & Fit ticks every box if you desire the successful recipes from one of the most popular healthy cookbooks.
---
Motivation and Encouragement
Fit Men, Cook is an outstanding example of the best healthy eating cookbooks available. Kevin Curry, who created the FitMenCook app, has created a cookbook full of hints and tips on successful dieting.
With humor and a light-hearted approach, Kevin shares his problems with food and depression thereby providing motivation and encouragement to others who suffer from the same food issues. He said "You simply cannot out-train a poor diet" and goes on to provide recipes for hearty meals that can be prepared and cooked in advance so you can be assured of a healthy meal every day.
Curry Is the Guy!
Fit Men Cook is at the top of the best healthy cookbooks because it indicates dietary facts for people who have different dietary needs. He also includes dishes he has perfected, such as his chicken crust pizza, which does not contain flour, and is incredibly delicious. His thyme cheeseburger breakfast casserole is divine and no-one will refuse a taste of his crumbled turkey bacon. Curry is a man who knows how to cook!
---
Wide Range of Recipes
The Anti-Anxiety Diet is a whole-body approach to wellbeing and Ali Miller has written crème de la crème of top healthy cookbooks so that you can use food to restore your body. In The Anti-Anxiety Diet cookbook, you will get heaps of additional information as well as a two-week meal plan and a wide range of delicious recipes.
The main aim of the Anti-Anxiety Diet is to create an anti-inflammatory condition through the reduction of carbohydrates and increasing the number of healthy proteins that are consumed. This improves brain health and emotional stability.
Various Phases
The program is divided into phases with the first phase lasting six weeks. During that time foods that encourage ketosis are eaten. Phase two is the time to eat foods with a low glycemic index while still resisting carbohydrates so that blood sugar levels are balanced.
Miller does add a health warning that the extremely stringent nature of Phase One may not be suitable for everyone and the effects may not be immediately obvious for some dieters. This is a comprehensive healthy eating cookbook and should be studied in depth before embarking on the diet.
---
Numerous Meals
Gina Homolka decided to combine her dual passions- food and photography and created an example of the best easy healthy cookbook with Skinnytaste Fast and Slow. In it, you will find numerous quick meals and 60 recipes that are specifically designed to be cooked in the Slow Cooker.
Who would have believed that it's possible to make flourless chocolate brownies in a slow cooker? Don't you think that a hearty Chicken and Dumpling soup sounds perfect for a wintery evening? Or Spicy Harissa Lamb Ragu for Sunday lunch?
For Every Household
The recipes are highly successful for maintaining weight loss and you will find indicators for vegetarian, gluten-free, and dishes that are suitable for home freezing. The beautiful color photographs make this one of the best healthy cookbooks with pizzazz and you will be proud to have it on display in your kitchen.
---
Good Place to Start
Becoming a mama brings with it many changes, not least a new body shape. Getting your beautiful bikini body back takes hard work and persistence and choosing the best healthy cookbooks is a good place to start. Trim Healthy Mama Cookbook is a first-rate example!
Pearl Barrett and Serene Allison put healthy eating at the heart of Trim Healthy Mama Plan while empathizing with mamas who want to lose that extra baby weight.
Simple and Nutritious
The meals are simple and nutritious and there is something for every mealtime and occasion. From healthy appetizers and snacks to suppers, desserts, and smoothies, you will find out how to eat well and slim down at the same time.
The recipes in Trim Healthy Mama Plan employ the use of time and energy-saving appliances such as the slow cooker and also provide advice for keeping your pantry stocked with healthy staples for emergencies. Your family will be delighted with your culinary offerings from the best of the best easy healthy cookbooks.
---
Clean Eating
If you have enjoyed Kathryne Taylor's blog called Cookie and Kate, then you are going to love her outstanding recipes in Love Real Food. It is one of the best clean eating cookbooks on the market! With Cookie the dog, Kathryne has created a fan base who adore her style and can't get enough of their antics.
Kathryne is more than just a cook, she is an artist too and that is obvious in Love Real Food. With unique recipes and beautiful photographs, this joins the ranks of the best healthy cookbooks and will entice you to try a few vegetarian recipes no matter what type of food you enjoy.
Packed With Flavor
This vegetarian food is packed full of textures and interesting flavors. Just try her chai-spiced steel-cut oats, jasmine tea mojitos, or banana oat bread and you will be hooked!
Love Real Food is ideal for those who are starting on a vegetarian lifestyle or for beginner cooks as the ingredients are easy to source and the recipes are easy to follow. Take Kathryne and Cookie's advice for eating nutritious whole-foods and you will be well on your way to happy, healthy living!
---
No Need to Search Further
The title, How Not To Die, is bound to attract attention, and Michael Greger and Gene Stone are passionate about spreading the gospel of the health benefits of a vegan diet. If you have been scouring the shelves of bookstores looking for the best clean eating cookbook, then your search can stop here!
Michael Greger is a New York Times best-selling author and he has created this outstanding vegan cookbook to present a wide range of plant-based recipes for vegan diners. Being presented with the possibility of living longer is very appealing to many people, and many did not realize that just eating clean, healthy food would be the recipe for a longer life.
Science of Nutrition
Greger has researched the science of nutrition and he now offers you this guide to a healthier mind and body. This ranks as the best healthy cookbook because the recipes can prevent premature death and a better quality of life for those with certain diseases.
By starting your day with the Superfood Breakfast you will be raring to go. Preparing a healthy dinner such as Spaghetti Squash Puttanesca and finishing your meal with something from his wholesome dessert range, makes this cookbook essential for every home where healthy living is important.
---
Body You've Been Dreaming Of
If you are wondering what the top healthy cookbooks are, then you have got to buy this cookbook! I would buy it just for the cover. Mike Matthews is a fitness trainer with years of experience in creating a beautiful body. With his healthy cookbook, he promises that anyone, who follows his advice, can get the body they have been dreaming of.
Found amongst the best healthy cookbooks for beginners, The Shredded Chef will soon have you making your way around a kitchen with confidence and you will also be walking down the street feeling confident too. Matthews guarantees that you will build muscle, burn fat, and save money if you cook these wholesome, tasty dishes every day.
Feel Better Today
Advice and recipes in The Shredded Chef have been researched and are based on the science of nutrition. There are 114 recipes for rustling up delicious meals such as Peanut Butter Power Oatmeal, French Muscle Toast, High-Protein Banana Oatcakes, Lean and Mean Zucchini Hash Brown, and Macho Mexican Scramble.
Although this book has a macho image, it is suitable for anyone who wants to look and feel good in their skin. Mike Matthews is living proof of his healthy eating philosophy.
---
Experienced Author
Jennifer Segal has had a passion for food and cooking for many years and has culinary training and experience of working in top restaurants.
Once she started her own family, she decided to put all her knowledge about healthy eating into her book called Once Upon a Chef. It has become one of the best healthy easy fresh cookbooks as well as a Washington Post best-selling cookbook!
Super Creative
You know you are in competent hands when you start to cook using these family-friendly meals. Jenn recommends using only the freshest ingredients to make these simple meals for your loved ones.
Jenn also has the insider knowledge cooks need to season food properly, carefully balance flavors, and how to prevent waste by using up leftovers in creative ways. And with the fabulous dessert and appetizer recipes found in Once Upon a Chef, you will feel as if you are eating five-star meals every day! We hope you enjoyed our best healthy cookbook reviews!
---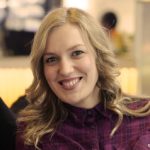 Alissa is an avid reader, blogger, and wannabe writer. (She's a much better cook than a writer actually). Alissa is married, has one human, one feline, and two canine kids. She always looks a mess and never meets a deadline.