---
Best Instant Pot Cookbooks
---
Amazing Appliance
If you haven't tried cooking in the new Instant Pots then you are missing a trick. They are the latest kitchen appliance specially designed to help you produce fast, delicious food. If you are unfamiliar with pressure cooking, then The Step-By-Step Instant Pot Cookbook by Jeffrey Eisner will get you on your way in an instant!
Perfect For Everyone
Although this is the best Instant Pot cookbook for beginners, it will become your go-to appliance for cooks of all abilities. With clear step-by-step instructions and a great range of recipes from how to boil an egg to more sophisticated one-pot meals, you are in safe hands with The Step-by-Step Instant Pot Cookbook.
Delightful
The full-color photos are a great help when you are getting used to this style of cooking and you will be delighted at how quickly you can turn simple ingredients into a feast fit for a king.
---
Hearty Meals in No Time
Who wouldn't want to cook hearty meals in no time at all? Add to that health benefits and economy and you must be talking about recipes from The Ultimate Instant Pot cookbook. Simon Rush has collected 800 recipes for cooks of all levels to use and achieve the best Instant Pot meals of all time!
Quick and Easy
While using an Instant Pot might take a little bit of getting used to, with Simon Rush providing all the information you need in this wonderful cookbook, you will soon be serving up quick and easy meals for your family and friends.
Recipes For Everyone
This bestselling Instant Pot cookbook is ideal for bulk cooking and freezing if you are single or for rustling up nutritious meals for a large group. There are recipes for every taste including seafood, meat, pulses and grains, appetizers, and desserts. You will wonder how you ever coped without it!
---
Economical
It is easier than you think to master the technique of Instant Pot cooking, especially when you are equipped with the best Instant Pot Pressure Cooker Cookbook by Jennifer Smith. Cooking in an Instant Pot is one of the most economical ways to produce quick, healthy meals for your family.
Indispensable
It is indispensable for the busy family on a tight budget. Instant Pot Pressure Cooker Cookbook will teach you how to cook up to 500 delicious recipes that you never even dreamed that you would be able to produce so simply.
Amazing Range
Although the Instant Pot is perfect for cooking cheaper cuts of meat, in particular, this one of the best Instant Pot cookbooks has recipes for vegetarians and a range of tastes and flavors for everyone. With plenty of hints and tips to improve the quality of your meals, Jennifer Smith promises you great times around the table enjoying these Instant Pot meals.
---
Dazzling Array
You know that you are in good hands with the best Instant Pot cookbook by Coco Morante. She has produced a hardcover cookbook with 200 beautifully illustrated recipes in The Ultimate Instant Pot Cookbook.
Your New Best Friend
Coco has done all the research and testing to bring you a dazzling array of recipes that will help you to step up and cook for any occasion. The recipes are great for solo cooks or those who have a multitude to feed. The electric pressure cooker will become your new best friend, and so will Coco Morante's cookbook. You will have everything at your fingertips from classics like beef stroganoff to quick and easy snacks that can be churned out effortlessly.
Dietary Requirements
You will never feel stressed by your family's different dietary requirements or when you need to produce a hearty chicken soup for someone with "man flu". You are sure to be thrilled with the chapters on making jams, preserves, and pickles. Once you have bought The Ultimate Instant Pot Cookbook you will never need to buy another cookbook again!
---
All You Need!
Many people acquire an electric pressure cooker and need to learn how to put it to the best use in their kitchen. With The Instant Pot Electric Pressure Cooker Cookbook, you will have everything you need to produce the best Instant Pot recipes ever and all thanks to Laurel Randolph!
Pure Inspiration
You will be amazed at how many different meals you can produce in reduced time with this amazing appliance, and the inspiration you will get from this best Instant Pot cookbook. You will be using it for every meal of the day, from breakfast to dinner, and for all the snacks you want in between!
Stress-Free
Your family and friends will be delighted with the Instant Pot meals that you can now produce at short notice, and catering for all the different diets will be a breeze. There are vegetarian, gluten- free, Paleo-free, and stress-free recipes for every occasion in The Instant Pot Electric Pressure Cooker Cookbook.
---
Growing Popularity
With the growing popularity of Instant Pot cooking, the necessity for a comprehensive Instant Pot cookbook has become vital. The Instant Pot Bible by Bruce Weinstein and Mark Scarbrough has arrived and it has become a bestselling Instant Pot recipe book within a short space of time.
Instant Pot cooking is popular because it meets two important criteria: reduced cooking time and enables the cooking of healthy meals on a tight budget.
Almost Instant
Yes, other appliances can produce almost instant meals, but the texture and taste are not always that pleasing. Now you can cook a variety of foods that meet the dietary requirements of a demanding family and get the praise for the delicious flavors you can deliver with ease! Delicious classics that used to take hours to prepare and cook are now easily within the scope of any busy cook.
---
Meets Your Needs
The Essential Instant Pot Cookbook is one of the best Instant Pot cookbooks because Coco Morante knows how to write and deliver a collection of recipes that meet the needs of the busy family or the beginner Instant Pot cook.
Nutritious and Inexpensive
Users of Instant Pots need recipes for the everyday demands to feed people with nutritious, inexpensive meals as quickly as possible. People no longer want unsatisfying fast food that carries all sorts of health risks, so The Essential Instant Pot Cookbook is just what the doctor ordered.
Get Few Extra Copies
Being able to serve spicy beef and chili, roast chicken or a whole host of delicious global cuisines in a short space of time is a dream come true. This is achievable with your Instant Pot and The Essential Instant Pot Cookbook. Warning: Once you have sampled some of these delicious Instant Pot recipes you are going to be hassled for the recipes, so you might as well buy a few extra copies for your friends!
---
Constant Demands
With the constant demands on our time, very few of us can indulge in the type of slow, intricate menus previous generations were able to prepare for families and friends.
All You Need
However, we still demand the same nutritional and flavorful food. Enter The Complete Instant Pot Cookbook for Beginners by Michelle Jones. This best Instant Pot cookbook is a must in every 21st-century kitchen! You will have all the information to use an Instant Pot safely and efficiently because Michelle has given clear, succinct instructions for using your appliance.
Amazing Range of Foods
As your confidence grows, you will be amazed at the range of food that you can cook quickly and easily in your Instant Pot. It may take a while for you to try all the 550 best, and easy Instant Pot recipes in this book, but you can rest assured that it is the best and only Instant Pot cookbook you will ever need to buy!
---
Thrilling
Choosing a vegan lifestyle is usually influenced by the desire to eat a healthier diet and protect the planet. Well, with The Vegan Instant Pot Cookbook you can achieve both of these objectives. Nisha Vora has produced a gorgeous, bubbly vegan Instant Pot cookbook that will thrill fans of her Rainbow Plant Life blog.
Amazing Debut
This is the first cookbook by Nisha Vora and she has cleverly identified a gap in the market for a selection of delicious vegan recipes that can be quickly prepared in an Instant Pot. The Vegan Instant Pot Cookbook is a celebration of her joyous style of cooking as the 90 healthy vegan recipes virtually sing out from the pages of this bestselling vegan Instant Pot cookbook.
Special Occasion – Every Day
You will find a wide range of vegan recipes from the Coconut Yoghurt for breakfast to the divine Miso Mushroom Risotto. If you are a vegan with a sweet tooth, you will love the Double Fudge Chocolate Cake for dessert. This Instant Pot cookbook makes every-day vegan dishes seem like a special occasion. You can find this book on our list of the best plant-based cookbooks as well.
---
Cooking With Love
There are fewer pleasures than spending time with your partner enjoying a delicious meal that has been homecooked with love. Enter the Instant Pot for Two Cookbook which will be just the thing for a busy couple who have to snatch precious moments together or even inspire delicious, romantic meals for two. For more books from Newman, see our article about the best cookbooks for beginners.
Ideal Way
Alice Newman is very conscious of the need to eat nutritious, healthy food as she is a qualified personal trainer and she has identified the Instant Pot as the ideal way to produce this kind of food. She has compiled recipes in the Instant Pot for Two Cookbook that have been scaled to perfection to cook for two people. Therefore you can also find her book on our list of the top healthy cookbooks.
Mastering the Instant Pot
It will meet all your needs from spontaneous celebratory meals to basic, tasty breakfast on a lazy weekend. With Instant Pot for Two Cookbook, the beginner cook will learn how to master this useful appliance and it is also ideal for the couple who have down-scaled and no longer have to cook for a large family – although you will still be able to whip up a feast if all the kids drop in unexpectedly! We covered another book written by Newman in our review of the best air fryer cookbooks.
---
Embrace Simple Lifestyle
The Mediterranean diet is renowned for being healthy, easy, and light. Now America's Test Kitchen has produced the Mediterranean Instant Pot to support you in your quest to embrace this simple lifestyle. You can also find another of their amazing books in our article about the best air fryer cookbooks. They also got a book for young promising cooks, just take a look at our review of the top cookbooks for kids.
Some of the ingredients required in recipes for the Mediterranean diet used to require hours of preparation and cooking, but with this cookbook, you will be whipping up dishes with heaps of vegetables, grains, and beans in no time.
Never Boring
Nothing is boring about the recipes in the Mediterranean Instant Pot cookbook. America's Test Kitchen has tried and tested delicious, spicy dishes from Turkey and North Africa to bring you the bona fide tastes from these exotic cuisines which can be quickly cooked in the Instant Pot.
Sea and Sunshine
One other America's Test Kitchen book also appeared in our best vegetarian cookbooks article, don't forget to check it out! Chicken Tagine, Baba Ghanoush, seafood, and a load of delicious vegetable recipes will make the Mediterranean Diet appear on your plates and you can imagine that you are eating them beside the sea in the warm sunshine.
---
Magnificent Cookbook
This best Instant Pot Cookbook is for anyone who wants to cook nutritious fast food that will make your family believe you have been slaving in the kitchen for hours.
Matilda Armstrong has fooled everyone with her magnificent 600 recipes in the Instant Pot Cookbook! If you want to incorporate more grains, pulses, and vegetables into your diet, and economical cuts of meat, then the Instant Pot Cookbook has everything you have been searching for.
Everything Included!
Everything is included in this comprehensive Instant Pot cookbook so it is the only one you need to buy. From healthy breakfasts and smoothies to wholesome soups and stews to make winter dinners a breeze. If you are a great entertainer, then your friends and family will never go to bed hungry after sampling the delicious fare that you are going to produce from the Instant Pot Cookbook!
---
Unique Cookbook
Any fan of Asian cuisine is going to love The Filipino Instant Pot Cookbook! specializing in Filipino dishes, the authors Tisha Gonda Domingo, Jeannie E Celestial, and Romeo Roque-Nido, have produced a unique bestselling Instant Pot cookbook.
Not Exactly Fast Food
Classical Filipino dishes cannot usually be produced quickly because the ingredients and intense flavors must be developed over time. If you are familiar with the likes of Nilaga, Pata Tim, or Bulalo, then you will understand why this is not fast food. However, with the correct application, these delicious and complex dishes can be cooked at home using The Filipino Instant Pot Cookbook.
Whiff of Nostalgia
This cookbook also has a whiff of nostalgia because it is a reminder of how Filipino women cooked for their families on the islands long ago. If you have that heritage, but live a fast-paced lifestyle far from your home shores, The Filipino Instant Pot Cookbook will give you hours of satisfaction from eating flavorsome meals that take a fraction of the time that it took in the days gone by.
---
Quickly and Economically
Urvashi Pitre has produced the official Instant Pot cookbook for Indian cooking. Indian Instant Pot Cookbook will make it possible for you to produce all the spicy, curry dishes that your family love quickly and economically in your home kitchen.
Popular All Over the World
Indian cuisine is popular the world over, and now with this bestselling Instant Pot cookbook, you can reproduce this fascinating cuisine with the help of the specialized pressure cooking technique. If you want to find out more about books written by Urvashi Pitre, take a look at our best keto cookbooks and the best air fryer cookbooks reviews. 
Love and Knowledge
With its particular spicing and delicate timing, Indian food needs to be prepared with love and knowledge. Usually, this type of cooking cannot be done quickly, but with these 50 unique recipes, you will be able to serve a selection of Indian dishes in less than an hour that would even be good enough to be placed on an altar!
---
Multitude of Dishes
The Ultimate Vegan Cookbook for Your Instant Pot is the recipe book for vegan cooks of all abilities who lack time but want delicious food. Kathy Hester is a bestselling vegan author who will teach you how to use your Instant Pot to cook a multitude of vegan dishes with ease and flair.
Half the Time
You can be the vegan hostess with the "mostest" if you master using the Instant Pot to make dishes like Herbed French Lentils, Brown Basmati Rice Pilaf, or Southern Style Pinto beans in less than half the time it usually takes to produce such fancy fare.
Tantalizing!
You will never be caught on the hop if unexpected guests arrive, as, with The Ultimate Vegan Cookbook for Your Instant Pot, you can quickly make desserts or cakes that will delight everyone. With The Ultimate Vegan Cookbook for Your Instant Pot in your kitchen to support the use of your electric pressure cooker, producing healthy, tantalizing food is just a flick of a page away!
---
Different Techniques
The Instant Pot has taken the culinary world by storm, although pressure cooking isn't new. The electric Instant Pot combines many different cooking techniques to enable anyone to cook fast, healthy and economical food every day of the week.
New Exciting Ingredients
Janet Zimmerman has latched on to this concept and published Instant Pot Obsession to help EVERYONE cook ANYTHING in the Instant Pot. With the time you save on cooking, cooks now have the time to seek out new and exciting ingredients that can be used to enhance the flavors that can be produced quickly in the Instant Pot.
Delicious and Interesting Meals
The recipes included in this Instant Pot cookbook are the best new ideas for making something different for every meal of the day. Reading Instant Pot Obsession will soon have you hooked on creating delicious, interesting meals for your family and friends, and soon everyone will be obsessed with this cooking phenomenon.
---
Ground-Breaking
You can carry on cooking in the same old way that you always have, or you can embrace the new cooking phenomenon that is the Instant Pot! Daniel Shumski has written at length about how to incorporate this ground-breaking appliance into your cooking regime in How to Instant Pot and change the way you cook forever!
Ultimate Guide
How to Instant Pot is not just one of the best Instant Pot cookbooks. It is the ultimate guide to the use, timesaving attributes, and introduction to delicious recipes that you have been needing, but didn't know that you did.
Fraction of the Time
Think of all the most time-consuming dishes that you have always wanted to try but just didn't have the energy for at the end of a busy day. Well, now you can make them in a fraction of the time and proudly bring delicious, healthy, and economical meals to the family table.
---
Cooking Sensation
Instant Pot Recipe Collection by Editors of Publications International has arrived to introduce you to the Instant Pot cooking sensation that is a quick, simple and enjoyable way to cook.
Comprehensive Instructions
This is a dynamic Instant Pot cookbook that is full of inspirational recipes and full-color photos to show you what is possible to achieve with your Instant Pot and this cookbook. For those cooks who are new to this type of cooking, there are comprehensive instructions and timings. And for old hands at pressure cooking you will be able to update and modernize your repertoire of family meals and desserts.
Unusual and Delectable Dishes
You will save time and money if you buy the amazing Instant Pot Recipe Collection and you will be able to surprise your family with unusual and delectable dishes like Thai Pumpkin Chicken Soup, Coconut Butternut Squash or Maple Spice Rubbed Ribs. My mouth is watering just at the sound of those enchanting flavors that you could be serving tonight!
---
Sublime
The cooking community has been swept up into a frenzy by the amazing Instant Pot phenomenon because everyone wants quick, easy, economical food and they want it now! The 175 recipes in Instant Pot Miracle do not only deliver on all three criteria but are quite sublime as well.
Budget Brigade
Published by Houghton Mifflin Harcourt, this timely Instant Pot cookbook is an instant bestseller, especially amongst the busy cooks on a budget brigade. Produced in full-color, this tantalizing Instant Pot cookbook will prove beyond doubt that this cooking method is going to hold the prime position for a long time to come.
Merely Few Minutes
With the ability to cook meals from breakfast through to dinner, you no longer have to steer clear of the ingredients that usually take hours to cook. Oats, pulses soups, and stews will be cooked and ready to serve in minutes rather than hours. This one of the best Instant Pot cookbooks is all you will ever need to make maximum use of the Instant Pot in your kitchen.
---
Versatile
Just when you thought that authors of Instant Pot cookbooks had forgotten that there are people who want and need quick and easy desserts and treats, Instantly Sweet has arrived to satisfy your craving for something sweet.
Who would have believed that an Instant Pot could be so versatile? Instant Sweet has a choice of 75 delicious desserts and sweet treats to accompany all the other appetizers, meals, and snacks that can be made economically and quickly at home.
Give Me an Instant!
Baking is a time-consuming cookery craft and not something busy people have time for, so we often have to settle for store-bought treats or ignore the question of "What's for dessert?" With this publication from Barbara Schieving and Marci Buttars you will be able to smile smugly and reply with "Just give me an instant".
Instantly Sweet promises you some finger-licking treats like puddings, cobblers, and pies that will provide the sweet ending to a meal or be a welcome treat in a packed lunch or at a picnic. Now, you can produce those delights any time you like!
---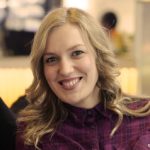 Alissa is an avid reader, blogger, and wannabe writer. (She's a much better cook than a writer actually). Alissa is married, has one human, one feline, and two canine kids. She always looks a mess and never meets a deadline.