---
Best Cookbooks for Beginners
---
Basic Elements
If you are looking for a basic cookbook for beginners then Salt, Fat, Acid, Heat should be top of your list. Samin Nosrat is an experienced cookery teacher and this chef will patiently teach you everything you need to know about cooking delicious food.
Using these four basic elements, Samin will explain her cooking philosophy and methods that will inspire you to become a fine cook.
Essential Ingredients
The first ingredient to master is Salt which has been used for centuries in flavoring and preserving food. Next, is Fat, the ingredient that helps to add texture, and then Acid, the essential ingredient for balancing flavor. Lastly, Samin explains how to make Heat your friend in the kitchen, who enables you to produce delicious food every time.
Samin has a refreshing approach to teaching the basics of cooking, including anecdotes and enough science to make you kitchen savvy. There are 100 recipes included in Salt, Fat, Acid, Heat and they cover everything you need to know about roasting, braising, pastry making, and the basics of making dressings for salads.
---
Basic and Delicious
The Joy of Cooking is one of the best healthy beginner cookbooks because it is full of the basic, delicious recipes that you will be able to use every day of your life.
Irma Rombauer is a veteran chef and she will personally guide you to a level of competence that will amaze you! She will constantly remind you about the importance of using only the freshest, local ingredients to create healthy, wholesome meals.
Recipes for Every Occasion
If you want to delight your family with a simple Macaroni and Cheese supper or try something a little more sophisticated, The Joy of Cooking will have all the recipes you ever need.
Just follow the rules in this best-selling cookbook for beginners and you cannot go wrong! Many beginner cooks have cut their teeth on The Joy of Cooking, and you will never need to buy another cookbook once you have this one on your shelf.
---
Master Your Skills
Kenji López-Alt will answer all your queries about how to master some of the basics of cooking and help you to develop sound cooking skills. For this reason, The Food Lab has been called one of the best cookbooks of all time for beginners!
Essential Knowledge
Even if you are not a science nerd, acquiring knowledge about the science of cooking will enable you to create some of the traditional American food that is so wonderful to eat. Mac 'n' Cheese to die for, or perfectly pan-fried steak will quickly become part of your repertoire and your friends and family will be impressed. The Food Lab is full of shortcuts and tips to make your life in the kitchen easier and the colorful photos will inspire and inform you.
---
Favorites With a Twist
In this 2003 version of How to Cook Everything, Mark Bittman teaches you everything you need to know about producing tasty, interesting dishes in your home kitchen.
This is a chef who is anything but pretentious, and it is the ideal cookbook for a beginner. How to Cook Everything covers all the old favorites, but with added twists to elevate them and impress your family. You will find appetizers, pasta meals, roasts, and new ways to cook vegetables. If you are a vegetarian, Bittman has got a book also for you.
Cooking With Confidence
There is also a glossary to help with those unfamiliar culinary terms and measurement charts to ensure accurate proportions. After just a quick look, I am sure it will become clear to you why Bittman's recipes have gone to the top of the list of essential beginner cookbooks. Now cooking for your family will be something you look forward to and you will certainly start to cook with confidence!
---

Better Than Ever
This is the revised version of How to Cook Everything by Mark Bittman and he has come back better than ever. Rightly added to the list of best cookbooks for beginners, How to Cook Everything has been updated and it is now an essential cookbook for all cooks – from beginners to veterans.
Bittman has a unique style and he knows how to mentor aspiring cooks to become more relaxed in the kitchen. He will help you to become a cook who knows how to provide the kind of food that everyone wants to eat.
Excellent
Reviews of this book state that Bittman has excelled himself with this edition. It contains many new recipes and tips to make you a better cook. Not everyone can cook and teach others how to cook, but Bittman is a master of both skills. With this one of the top beginner cookbooks in your collection, you cannot fail to deliver delicious meals every time!
---
Interest of Younger Generation
In the dim and distant past, children learned to cook in the kitchen of their grandmother or mother, but these days many young people leave home without knowing how to even boil an egg! With fast food available on every street corner, there has been no need to learn to cook. However, Betty Crocker Cooking Basics has begun to attract interest again as the younger generation learn that healthy home cooking is the way to go.
Easy and Effective
Any list of the best-rated cookbooks for beginners would not be complete without the classic Betty Crocker Cooking Basics. You will learn how to avoid cooking blunders and improve kitchen techniques. Clear explanations of culinary terminology, methods, and ingredient information abound in this cookbook, and you will not be disappointed by the many tempting fool-proof recipes.
With Betty Crocker's Cooking Basics, you will soon be making hamburgers, lasagna, stir-fries, and yummy desserts that will keep your hunger satisfied and your friends impressed! If we made this list ranked, this amazing book would be among the best 5 cookbooks for beginners for sure.
---
Spotlight
Nigella Lawson, famous for being the food editor for British Vogue, certainly knows her way around a kitchen. Now, she has managed to turn her passion for being a domestic goddess into a new culinary fad.
How to be a Domestic Goddess has propelled Nigella into the spotlight, and will appeal to anyone who loves home cooking. For this reason, her book deserves a place on the list of best cookbooks! Nigella Lawson has oodles of charisma and the ability to make cooking and eating food on a par with the best romantic encounter imaginable.
Almost Decadent
How to Be a Domestic Goddess has recipes like Chocolate Orange Cake with such an intense aroma and creamy texture that it falls into the decadent category. She will seduce you with her Coconut Macaroons and have you dreaming of a white Christmas with her fantastic holiday menus. Your family will be in awe of your creations if you follow Nigella's lead to becoming a confident cook who performs these miracles effortlessly.
---
Thorough Research
The Flavor Bible is the deserving winner of the 2009 James Beard Book Award for Best Book, and we believe that it should be considered one of the best simple cookbooks for beginners.
Karen Page and Andrew Dornenburg have collated all the necessary information that any aspiring cook will ever need in this book. They have carefully researched how to create the most delicious food and broken the information down into bite-sized chunks.
Sensory Sensation
Starting with flavor, they have created an alphabetically arranged list of everything you need to know about combining ingredients that will become a sensory sensation on a plate. It would take years to gain this level of culinary experience, but with The Flavor Bible, all the hard work has been done for you. There are hints and insider tips, anecdotes, and methods for making the dishes designed by America's top chef's right there in your home kitchen.
---
Chance to Experiment
So, you have taken your friend's advice and bought an Air Fryer. Now, as an inexperienced cook, you are wondering what on earth you can cook in it. Well, you are in luck because the best cookbook for beginners using an Air Fryer has been written for you by Alice Newman. It is called Air Fryer Cookbook for Beginners.
This one of the best Air Fryer cookbooks has down-to-earth meals for every day using basic ingredients. It will give you the chance to experiment with this new cooking technique and perfect it before moving on to more exotic recipes.
Health Friendly
Of course, the main benefit of cooking in an Air Fryer is the benefit to your health. Being able to enjoy the taste and texture of fried foods without harming your health and weight, makes it a very popular kitchen appliance. It is also very versatile and soon you will be baking and grilling delicious, wholesome meals if you follow the recipes in the Air Fryer Book for Beginners. Speaking of healthy cooking, you should not miss out on our article about the best instant pot cookbooks, where you can find Newman's name too!
---
New Lifestyle
If you have decided to embrace a vegetarian diet but lack experience in cooking balanced and delicious vegetarian meals, then The New Vegetarian Cooking for Everyone is considered one of the best vegetarian cookbooks for beginners. Deborah Madison has written this updated version and it is packed full of many interesting recipes as well as ideas for preparing vegetarian dishes that will be suitable for everyone to enjoy.
Keep It Simple
Keeping it simple, Madison has used ingredients that are easily available and simple to combine into flavorful meals for every day of the week, as well as special occasions. Entertaining will be easy if you follow the recipes in the appetizer section.
Many of the Asian-inspired vegetarian meals have titillating flavors, as do the dishes from other parts of the world. Try the Peruvian Potatoes with Peanut Sauce for a taste sensation! If you have ever wondered how a vegetarian can make breakfast the best meal of the day, then the chapter on breakfast foods like Cottage Cheese and Nutmeg Pancakes will have you ready to start the day with a smile.
---
Contessa Herself
Join the ranks of cooks who believe that this is simply an amazing cookbook. The Barefoot Contessa Family Style by Ina Garten is a fine cookbook if you want to imitate her refined simplicity in the kitchen. Ina Garten is an unpretentious cook with years of experience in the kitchen under her apron.
She will guide you on how to provide delicious family meals and give you tips on what to do with leftovers. Your family will be grateful to have some new meals at dinnertime instead of the same old basics. See what they think of Saffron Risotto with Butternut Squash or the Oven-Fried Chicken for a weekday treat.
Fantastic Flavors
To achieve these fantastic flavors, you will need to plan and prepare in advance, but it will be worth it when you see your family tucking into the meals you have prepared for them. Maybe leftovers won't be something you will have to deal with after all! Barefoot Contessa Family Style will change family mealtimes in your home for the better. Her book is one of the must-have cookbooks for beginners!
---
Simplicity
Simple Cake by Odette Williams was inspired by a photo of her father with the birthday cake that he had baked for her birthday. She knew from that moment that home-baked cakes can have a special meaning for a family.
So, she decided to share her enthusiasm and her collection of basic cake recipes with everyone. If you are just starting as a home baker, then you will find that this collection of cake recipes handy.
Tasty Nostalgia
There are five categories of cakes to choose from. There's the Vanilla and Coconut Bundt Cake for anyone who needs TLC. Then there are Vacation Cakes like the Summertime S'Mores. The Over the Moon Cake is a luscious Dining-In Cake comprising a basic chocolate cake covered in tres leches and condensed-milk whipped cream. You will just have to stop salivating and start baking!
Simple Cake has a nostalgic tone that Williams has created by including a poem, a handwritten recipe, vintage photos, and "advice from one home baker to another." This cake recipe book and one of the recommended cookbooks for beginners is a triumph!
---
700 Recipes
For lovers of French cuisine, Essential Pepin is the ultimate guide to cooking in this style. Jacques Pepin has drawn from his vast personal experience of cooking and tutoring to bring these 700 recipes to the home cook.
The recipes in Essential Pepin are simple, yet daring, and it is considered to be among the best French cookbooks for beginners. Before long, you will surprise everyone with your competence at making Escoffier Quenelles with mushroom sauce, chicken livers sautéed with vinegar, Duck Cassoulet or Tarte Tatin.
Common Sense
All these dishes are run-of-the-mill in a French kitchen, but now you will be producing them confidently in your own home. Pepin makes French dishes seem easy to prepare with his common-sense advice and short, helpful notes. He adds a unique and personal touch by adding his line drawings that accompany his recipes. This is the best beginner cookbook for cooks of all levels and you will derive much pleasure from owning it.
---
Simple and Satisfying
If you are looking for good cookbooks for beginners, this cookbook by Leanne Brown is what every single person or single parent needs on their kitchen shelf. Good and Cheap will not only inspire you, but it will save your sanity when you are trying to produce nutritious meals every day on a very restricted budget.
Leanne's motivation was to educate those on the poverty line about the importance of home cooking because it is a healthier and cheaper option than fast food. This is an example of the beginners' cookbook for men as it focuses on using fresh, seasonal ingredients to create simple but satisfying meals. There is plenty of advice on using additions and replacements that will revive the tired old meals that you have been churning out.
Full of Awesome Tips
Another incentive to buy Good and Cheap is the equitable access facility that is built into the publication plan. This means that for every copy of the cookbook that is bought, one copy is given away to a family in need. There is nothing sophisticated about this book, but it is full of tips for shopping wisely and which ingredients have the highest nutritional value.
There are meal suggestions for every time of day and they are anything but bland. By taking simple ingredients and combining them well, Leanne will help you to produce delicious meals that are well within your budget with one of the best meal prep cookbooks for beginners!
---
Food We All Crave
Everyone loves cheeky Londoner, Jamie Oliver, and his cookbooks are popular all over the world. His recipes are trustworthy and turn out delicious every time. Jamie's Comfort Food is no exception to the many cookbooks that Jamie has published.
The cookbook is a spin-off from his popular TV series and Jamie showcases the food that we all crave, but can't have every day for health reasons. But, they say "a little bit of what you fancy does you good" so now it is possible to take a walk down memory lane with Jamie and taste some of the old favorites that he remembers from his childhood.
Stunning
Comfort Food also has something for adults – especially when you need a pick-me-up, and you are bound to find something under the different headings. They are Nostalgia, Good Mood Food, Pick-Me-Up, Ritual, Guilty Pleasures, and Sweet Indulgence.
Jamie Oliver has created a stunning cookbook that will bring comfort as you read it. There are lovely photographs to accompany the recipes and the colors and fonts will lift your spirits just as Jamie intended.
---
Addictive
In Flour, Joanne Chang shares about 150 recipes for a collection of baked goods that are unsurpassed. Once you have tried her Milky Way Tart or the Dried Fruit Focaccia you will be addicted to her simple baked treats.
No one will dispute that this is one of the most popular cookbooks for beginners in the baking realm. Chang has a degree in economics and she has combined her business knowledge with her passion for baking and come up with a smash-hit!
Enjoy Success!
She shares her baking tips to ensure that you enjoy success, and soon you will be producing Brioche au Chocolat, Raspberry Cake, and dreamy croissants just like the ones she makes for the Flour Bakery, which she owns.
Although this is her first cookbook, she is a pro and has covered all the recipes that you will need to bake delicious cakes, pies, cookies, and a fabulous range of bread.
---
All You Need to Know
The last entry in our best cookbook for beginners reviews has a clue in the title: The Super Easy Cookbook for Beginners by Lisa Grant. You will find everything you need to know about starting to cook food at home with confidence if you follow this simple book. This book should accompany every child when they leave home for the first time!
With all the essential information anyone needs to begin making food, Grant has the power to get you excited about cooking. You will find out how to resource your kitchen, plan, and shop for ingredients and then put them into action starting with simple recipes.
More Recommendations
Most of the dishes require about five ingredients so success is assured. You will soon have your head around terminology like roasting, braising and caramelizing, and you will be ready to use sharp knives and kitchen appliances safely.
We hope you liked our review, and we further recommend the amazing 7 Must-Have Vegan Cookbooks For Beginner Home Chefs for anyone looking for the best vegan cookbook for beginners.
---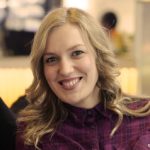 Alissa is an avid reader, blogger, and wannabe writer. (She's a much better cook than a writer actually). Alissa is married, has one human, one feline, and two canine kids. She always looks a mess and never meets a deadline.