Bio
Garten's life is as interesting and tantalizing as her recipes. She was born in New York and, being a bright scholar, she pursued her education at the university level. She married Jeffrey Garten when she was 20 years old and they have had a long and happy marriage.
Ina became a policy analyst at the White House, but could not resist the opportunity to open a specialty food store on Long Island. The store was named Barefoot Contessa and Ina grew it into a specialty food emporium. She has written a series of Barefoot Contessa cookbooks and her reputation has grown due to her success as an author and a chef. Here is a list of the best cookbooks by Ina Garten:
---
Best Ina Garten Cookbooks
---
All Things Sweet
Barefoot Contessa at Home is the first entry in our best Ina Garten cookbook reviews a is dedicated to all things sweet.
Garten has included all the most delicious recipes for crumbles, cupcakes, parfaits, cakes, and sweets that would make Willy Wonka's factory look like it produces cardboard sweets.
Elegant and Luxurious
I'm talking about peanut butter & jelly bars or chocolate cupcakes with peanut butter icing for a start. The Barefoot Contessa at Home cookbook is not for a beginner cook, but the recipes will delight anyone who knows their way around a kitchen.
The cooking style is elegant and luxurious, but not for anyone on a diet. You will see glimpses of Ina's personality in the writing and photographs that have been included. As she shares her love of home entertaining, you will be inspired to follow in the footsteps of the Barefoot Contessa. You can also find this book on our list of the best cookbooks ever!
---
Most Popular Dishes
Resourceful Garten went from being a White House advisor to running a highly successful food emporium on Long Island. It was called The Barefoot Contessa and inspired her cookbook by that name.
It is a cookbook that is designed to help you to entertain at home in a relaxed and simple manner. It was also the springboard to Garten's celebrity career on television and as an author. The Barefoot Contessa Cookbook has 86 meticulously selected recipes from the most popular dishes sold at the store. They have been scaled down to suit home entertaining for about ten people.
Simple and Delicious
The employees who created the dishes for the restaurant menu have been credited with their success and the recipes freely shared with the public. You will be able to imitate the style of waitresses at The Barefoot Contessa serving large platters of cocktail snacks and glasses of wine to patrons on the porch at sunset.
Many of the recipes are simple one-pot meals that require very little preparation and taste delicious. There are also basic vegetable recipes and an explanation of the techniques used to create appealing platters of nibbles. The Beef Bourguignon recipe is sublime and it's worth buying this cookbook just for that recipe alone!
---
Inspiring
This delightful cookbook is sure to be in demand by cooks who love to potter in the kitchen and experiment with new ideas. Barefoot Contessa Back to Basics by Garten will not overwhelm, but it will inspire and enthrall.
If you like simple food that is elevated to another level by the inclusion of an interesting ingredient, then you will enjoy these recipes. For example, the truffled filet of beef sandwiches have a little of the "wow" factor that you want on a party platter.
Effortless and Stress-Free
You will also learn the important techniques that Ina uses to produce refined food for relaxed entertaining. There are some French classics and faithful favorites that you can deliver in the graceful style of the Barefoot Contessa. With this cookbook, you will soon be delighting your guests with the likes of Lobster Corn Chowder, Tuscan Lemon Chicken, and Easy Sticky Buns while making it all look effortless and stress-free.
---
Smash-Hit
No list of Ina Garten's cookbooks would be complete without Barefoot Contessa Family Style! Garten has created another smash-hit cookbook by combining the three things she excels at namely: pushing boundaries, elegant simplicity, and what to do with leftovers!
Barefoot Contessa Family Style is the cookbook for you if you enjoy cooking up something different for your family. The Saffron Risotto with Butternut Squash and the Oven-Fried Chicken is a taste of the type of food Ina has designed to perfection.
Generously Proportioned
They are dishes that require some forethought and preparation but are guaranteed to be so gratefully received by the family that you will want to go to that kind of effort every day just to please them.
Another great thing about Ina Garten's recipes is that they are generously proportioned, so you will always have some leftovers that can be frozen for emergency lunches or dinners. You would be wise to section off some before serving or else you will find the dishes have been licked clean!
---
Luscious French Recipes
This is simply the top from Ina Garten's best cookbook collection! Barefoot in Paris is a culinary trip around Paris with Ina. She shows us her favorite restaurants, food haunts, and shares some of her luscious French recipes. With the backdrop of beautiful photographs, this cookbook will have you dreaming of gorgeous French kitchens and fabulous traditional French fare.
Perhaps Barefoot in Paris isn't the best book for beginners, but there are a few old classics like Kir Royale and Boeuf Bourguignon to try your hand at. For the most part, Ina wants to extend the knowledge of the average suburban cook and inspire home cooks to try something new. She does all this with her unpretentious style and authenticity.
Tips and Tricks
Ina loves to entertain, but she likes to keep it stress-free. She is also quite frank about her trepidation before attempting a Blue Cheese Soufflé. Ina admits to taking shortcuts and shares tips on how to elevate a simple Avocado and Grapefruit Salad with vinaigrette or make a Zucchini Vichyssoise for example.
You should buy this book even if you are not interested in cooking. It is great for flicking through while enjoying a coffee Parisian style.
---
Signature Style
How Easy is That? is a perfect example of the unpretentious books on the list of Ina Garten's best cookbooks. Ina reveals her passion for producing outstanding food with her signature laidback style. How Easy Is That? is her chance to help home cooks to imitate her delicious food without needing exotic ingredients and complicated techniques.
It is also a personal book in which she gives her fans a chance to have a peek into her home and lifestyle. You could make Jeffrey's Roast Chicken and rename it for your loved one, for example. Why not try the Think Pink Grapefruit Margaritas served with Smoked Salmon Deviled Eggs for a romantic evening meal?
Always a Twist
Ina is known for ensuring that all her food is full of flavor by adding a twist to the basics. Everyone will love the Ultimate Grilled Cheese sandwich and Steakhouse steaks that never disappoint. And don't get me started on the desserts like Chocolate Pudding Cream Tart!
In How Easy is That? Ina comes across as a new best friend who is delighted to give you all her secret tips so you can also create the family favorites that she has designed. By taking her advice on using lemons liberally in your cooking, sharpening knives, and finding the right zester, your kitchen will become the heart of your home.
---
Fun and Ease
The list of the best-rated Ina Garten cookbooks must include Barefoot Contessa Parties! This is the cookbook for you if you love to entertain but don't want to be a frazzled hostess by the time the guests arrive.
Garten's style of entertaining has an emphasis on fun and ease of delivery. Barefoot Contessa Parties! Is an unusually structured collection of recipes and ideas, with many of the parties based on a theme. There are 16 party menus with four dedicated to each of the seasons.
Preventing Panic
Her helpful tips will take all the stress out of planning any type of party. Firstly, she advises doing as much preparation before the party as possible. There is help with how to decide on your guest list and choosing dishes that will have universal appeal. Another tip is to make dishes that do not need to be heated at the last minute and thereby preventing panic at the last minute.
Dishes like Brisket with Carrots and Onions and Chocolate Ganache Cake are ideal because they can be made well in advance. There are wonderful appetizers and irresistible salads. You could get everyone in the party mood by serving Raspberry Vodka and Real Margaritas. If this fun and simple cookbook doesn't turn you into a party animal then nothing will!
---
Holding Your Hand
Fans of Garten will be delighted to see the inclusion of Foolproof on the list of the best Garten Cookbooks! Recipes you can trust is a reflection of Ina's humble personality and the reason she is so loved by cooks far and wide.
Ina has written Foolproof for those cooks who lack confidence in the kitchen. With her by your side, holding your hand, she will enable you to cook just as well as she does. Stress points like timings, balancing flavors, and achieving satisfying results every time are covered in Foolproof.
Covers Everything
The recipes included in this cookbook cover every eventuality a busy home cook faces regularly. For example, shaking up cocktails and creating a sharing platter of appetizers will no longer have you shaking in your apron when unexpected guests pop in.
You will have delicious recipes for lunch, dinner, and desserts at your fingertips. Ina will teach you how to keep your pantry topped up with essentials and the beautiful photographs will give you ideas on how to present your foolproof meals on a delightfully welcoming table.
Become a Magician
A few of these recipes that you can trust are Mussels with Saffron Mayo, Balsamic Roasted Beet Salad, and unsurpassed Ribs with Barbeque Sauce. Nobody will forget the meal at your home if you finish with Chocolate Cassis Cake or Raspberry Crumble Bars!
Garten will inspire you to become a magician in your home kitchen much to the amazement and enjoyment of your family and friends. If we made this list of the best Ina Garten cookbooks ranked, this book would on the top!
---
Not a Moment Too Soon
Make it Ahead is a chart-topping book from the list of the most popular Ina Garten cookbooks and its arrival in your kitchen comes not a moment too soon! This is the ultimate cookbook to prepare you to host dinner parties, cook wholesome family meals, or cater for special occasions without batting an eyelid.
Starting with the drinks, an essential way to welcome and relax your guests, Ina provides the recipes for cocktails like Margaritas and Martinis and simple platter ideas that will look like you have been slaving in the kitchen for hours.
Stunning Collection
There is a stunning collection of delicious soups like Wild Mushroom and Farro soup that you can whip out of the freezer and other spontaneous lunch ideas that will have your family drooling. Ham and Leek Empanadas, which can be kept for up to three days in the fridge, and the delicious Walnut Roquefort-topped Fig and Arugula Salad, sound luxurious but are so simple to make.
Without Stress
Special occasions like Thanksgiving don't have to be the season of stress any longer if you follow Ina's advice on making much of the feast ahead of time. Her ten party tips, preparation, and storage methods will have you baking, freezing in the weeks before the occasion, and being a relaxed and sophisticated hostess on the day. The Barefoot Contessa has once again heard your cries and delivered the solution to your cooking nightmares.
---
Love Goes Through the Stomach
This book is more of a love letter to Jeffrey, her husband of many years, and is a must-have! I believe that it is possible to taste the difference between a meal that has been prepared with love or one that has been cooked with indifference or stress.
For this reason, I would recommend any recipe from this book because it will communicate your love, and we all know that the way to anyone's heart is through their stomach. This is a cookbook for lovers and Garten and Jeffery have kudos because they have been jointly involved with food for many years and he has been the inspiration for many of her dishes.
Pure Decadence
Ina's cookbooks usually start with recipes for cocktails and in Cooking for Jeffrey, she does not disappoint. The exciting drinks are followed by ideas for dreamy romantic dinners for two that will leave your partner starry-eyed. With many of the dishes being simple to prepare or cooked ahead of time, you will have plenty of time to slip out of the apron and into something a little more appropriate for the occasion.
One thing that Ina does not skimp on is flavor so you can be sure that her recipes like Herbed Goats Cheese, the Camembert, and Prosciutto Tartines and the range of salads will have your guest yearning for the next course. You cannot fail to win hearts with Ina's Cider-roasted Pork Tenderloins or Poached Lobster with Tarragon Butter and the desserts are pure decadence.
Gracious and Knowledgeable
Garten is so likable because she is a gracious cook who always acknowledges those who have contributed to her cookbooks. With the inclusion of her personal love story with Jeffrey, she has made Cooking for Jeffery a cookbook that is infused with love. One of the top Ina Garten cookbooks!
---
Simple and Popular
Cook Like a Pro is one of the newest Ina Garten cookbooks and has been labeled as a disappointing collection of recipes. Questions have been asked whether it should be included as the best Ina Garten cookbook.
In Cook Like a Pro, Ina intends to raise home cooking to a new level by reiterating the important fundamentals that make her simple meals so popular. Reminders about seasoning and balancing flavors are included, as are her ideas for attractively presenting food. Some fans have been disappointed in Cook Like a Pro because it is a bit bland and pedantic, even for the most inexperienced cook.
Enough Said
How long an oven takes to preheat and slicing tomatoes with a serrated knife are hardly earth-shaking tips. Some of the recipes have a Deja-vu feeling to them, for instance, the Fried Chicken Sandwich and the Farro Salad with Shaved Parmesan have been around for a while and the recipes lack Ina's beloved personality and flair.
Of course, Garten fans will forgive her for this lackluster book because she usually delights cooks and those who enjoy the meals that she has inspired. It is simply not one of the best-selling Ina Garten cookbooks – enough said!
---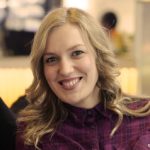 Alissa is an avid reader, blogger, and wannabe writer. (She's a much better cook than a writer actually). Alissa is married, has one human, one feline, and two canine kids. She always looks a mess and never meets a deadline.