---
Best Nuwave Oven Cookbooks
---
Quick and Easy
For many of us, the NuWave oven is a new cooking experience and helpful addition to any kitchen. It combines the forces of conduction, convection, and infrared cooking to produce good food quickly and easily.
This amazing cookbook by Lorraine Benedict is the next thing to buy to enable you to use your NuWave oven to its full potential. As well as the excellent recipes, you will receive useful hints and tips and the all-important timings to ensure perfect meals.
Recipes for Everything
It contains 101 superb recipes that cut cooking time by half but still deliver top quality food. There are recipes for every type of meat and poultry, seafood, casseroles, and every eating scenario you can imagine. Now you can enjoy healthy fried food, pizza, and crispy vegetables that are healthy and delicious.
The versatility and ease of use make the combination of a NuWave oven and this wonderful cookbook the new must-haves for your kitchen. Lorraine is trained to a high degree having graduated from Le Cordon Bleu Academy, and the fact that she deems the NuWave oven worthy of her recipes is recommendation enough for me!
---
Replace Everything!
Imagine being able to clear your countertops of the vast collection of appliances that you have accumulated over the years, and replace it with just one! Well, the NuWave oven is the answer to your cry for more space.
Combined with the cookbook by Frankie Nicholson and you are set up to prepare all the most delicious and nutritious meals you ever dreamed of. Your family and friends will thank you for making this exciting change to your culinary endeavors.
Timing and Sizes
This NuWave oven recipe book is a collection of recipes that are written specifically to be used with a NuWave oven. Besides all the handy tips for making the most of this appliance, you will also get the timings and portion sizes that will cook to perfection in the NuWave oven.
The NuWave Oven for Beginners brings you recipes for the three main cooking methods that can be cooked in this one appliance. Conduction, convection, and infrared cooking styles cover everything you will ever need to prepare delicious meals.
Ideal for Any Lifestyle
It has become the latest time-saving device introduced to the marketplace and is designed to meet the needs of the busy cook. Cooking times are vastly reduced, but the quality of the food is not compromised at all. Food can go from the freezer to the table in far less time than before and you will also be able to reduce the number of fats and calories from food.
The versatility of the NuWave oven means that you can cook everything from meat, poultry, seafood, and vegetables perfectly. It is also ideal for any eating lifestyle choice you may have such as vegetarian, vegan, or carnivore. The NuWave Oven for Beginners is the perfect introduction to NuWave oven cooking in our best NuWave oven cookbooks review.
---
So Many Benefits!
Anyone trying to describe the benefits of cooking in a NuWave oven soon runs out of adjectives because there are so many! April Stewart has designed a cookbook that complements the cooking methods of the NuWave oven perfectly, so you will soon be singing its praises too!
The top NuWave Oven Cookbook has over 100 tantalizing recipes for you to prepare in super-fast time. In fact, it's faster than driving to the nearest fast food outlet! We all lead such busy lives and with mouths to feed being just one of the extra chores, we all appreciate a helpful kitchen appliance.
Meals for Every Occasion
The NuWave oven is easy to use and multipurpose. Food no longer needs to be defrosted, as it can be cooked from frozen. The NuWave oven offers three cooking modes so you can cook most healthily. Fat drips away, so you will find that weight loss happens naturally and best of all, the oven is mess-free!
With this one of the best NuWave oven cookbooks, you can cook nutritious meals for every occasion. The recipes are suitable for vegetarians, vegans, and meat lovers, and you will get crispy when you want it and succulent dishes on demand. Baking, grilling, steaming and roasting are all a flick of a switch away and those delicious meals that you produce will make everyone around the table happy.
Fairy Godmother
All the old favorites like Shepherd's pie and dreamy crumbles have been adapted to suit NuWave oven cooking. Timings and portions are perfectly matched to the new reduced cooking times of the NuWave oven.
It's like a fairy godmother has waved her wand and whisked away all the old appliances that were cluttering up your counters, and replaced them with a shiny NuWave oven and this cookery book. Cinderella shall have time to go to the ball!
---
Cooking to Perfection
This amazing cookbook by Dylanna Press is one of the best-selling NuWave Oven cookbooks to be found. Although the NuWave oven is considered a godsend by many busy cooks, it does require some getting used to. That is why this cookbook is essential for getting the most delicious food from your new appliance.
NuWave ovens can replace many of the old appliances that have been accumulating in your kitchen. It can roast, bake, steam, and grill to perfection, and these recipes have the perfect amounts and timings to make every meal that comes out of your NuWave oven a success.
New Lease on Life
The recipes are perfect for everyday family meals, as well as special occasions. Your confidence will grow as you become more familiar with this handy appliance. It includes the old favorites as well as some new dishes to try. The best thing about cooking these recipes in your NuWave oven is that they will be healthy, delicious, and quick. Add to that mess-free cooking and you will want to be experimenting with your new appliance all day long.
You will not look back nostalgically to the old methods of cooking that you used before. With this fabulous cookbook for NuWave oven, you will feel as if you have been given a new lease on life, feel healthier, and have more time to spend on yourself. Win-Win!
---
Life-Changing Way of Cooking
With so many kitchen appliances to choose from, it is easy to get swept along with advertising and find yourself with countertops that are littered with unused impulse buys. However, with your NuWave oven and this best NuWave oven recipes cookbook, you have the most useful pair of helpers that you will ever need!
This life-changing way of cooking is designed to free up time, produce healthy quick food, and reduce cleaning up time radically. With so many pros and benefits, how can you resist trying out these fabulous recipes in your NuWave oven?
Revolution in Your Kitchen
Foodie has produced the best NuWave oven cookbook so a cooking revolution can take place in your kitchen. The impressive collection of recipes that have been included in this NuWave cookbook is impressive. You can cook food from frozen, as well as grill, bake, steam or roast in half the usual time, and there is no need to waste energy on preheating the oven.
You can cook vegetarian meals, seafood, meat, and decadent desserts in one appliance. Baking cakes and cookies can now be an everyday occurrence because this appliance makes it all possible with very little hassle. Your family and friends will be delighted with the results and your reputation as a wonderful cook will be the "new normal"!
Every Single Day
This cookbook by Foodie has recipes for pizza, enchiladas, creamy eggs, chicken casserole, and chocolate cake. It will get you started with managing timings and portions, and soon you will be able to adapt your traditional favorites for your family to enjoy every day. One of the best NuWave Oven cookbooks.
---
Invaluable
Rachel Ayesha brings you this amazing cookbook called Nuwave Oven: 100 Easy & Healthy Instant Pot Recipes, and it will be invaluable in getting you started with your NuWave Oven.
NuWave ovens use triple cooking power to produce perfectly cooked food in a reduced time. Using conduction heat, convection heat, and infrared heat your food will be thoroughly cooked inside without being dry and tasteless. Now you can cook like a professional chef, taking food straight from the freezer without the need for defrosting and preheating the oven.
Mess-Free
The time saved in using this appliance is amazing, especially when you find out that it is mess-free. Re-heat leftovers, create delicious homemade meals for your family, or bake yummy desserts to finish the meal with a bang! Nuwave Oven: 100 Easy & Healthy Instant Pot Recipes will make it possible for you to quickly and easily get a meal on the table.
All you have to do is prep the ingredients and place them in the NuWave oven. Then you select the cooking temperature and time, and press Go! Then put your feet up and wait for the most delicious meal to be perfectly cooked for you to enjoy. Download this cookbook and you will be able to start your NuWave cooking adventure. One of the most popular NuWave oven cookbooks!
---
Perfect Every Time
If you are ready to make a change to the way you live your life and cook your food then the Best Nuwave Cookbook: Quick & Easy Nuwave Oven Recipes is the recipe book for you. You need this cookbook to make the best use of your NuWave oven as the way of cooking and timings is different from a conventional oven.
You can fry, grill, bake, and steam food in this appliance. NuWave ovens use a combination of three different cooking systems to ensure that your food is cooked perfectly every time.
Ridiculous Cooking Possibilities
Because of the healthy cooking methods, you can once again enjoy fried food without the guilt and the mess! You will be amazed at the cooking possibilities of this appliance. Pizza like Mama used to make, corn on the cob, Bacon wrapped Chicken, Rib Roast and hundreds of other delicious meals can once again appear on your dinner table, and the best thing about using the NuWave oven is the speed with which it cooks.
You save time because there is no need to preheat the oven or defrost frozen ingredients. Just pop everything into the NuWave oven, choose your settings, and retire. But don't venture too far away because your food will be ready in the half the time it normally takes to cook.
Energy Efficient
For those cooks who enjoy plant-based food and care about the environment, you will be pleased to know that this appliance is energy efficient and will help you to reduce your carbon footprint. Best Nuwave Cookbook will teach you how to have your cake and eat it too. Healthy fried food, crispy toppings, and vegetables are all possible now with this one of the best-rated NuWave oven cookbook.
No matter how long you have been cooking for, or what your experience in the kitchen is, you will find yourself re-inventing your meals and feeling confident and enthusiastic about cooking for your family once again. So do not hesitate and pick one of the top NuWave oven cookbooks!
---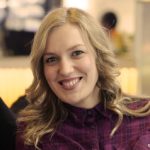 Alissa is an avid reader, blogger, and wannabe writer. (She's a much better cook than a writer actually). Alissa is married, has one human, one feline, and two canine kids. She always looks a mess and never meets a deadline.