---
Best Taste of Home Cookbooks
---
Beautiful Memories
Food is about nostalgia and the memories of happy, shared meals and even if your mom wasn't the best cook, you will still long for those dishes that she cooked with love. That is what The Taste of Home Cookbook is all about. Containing more than 1000 recipes, there is bound to be something in there that pulls at your heartstrings and brings wonderful food-related memories flooding back.
The New Fast Food
The recipes may be traditional but the appliances are from the 21st century, so cooking these delicious dishes will take no time at all. There is guidance on the use of the Instant Pot and the Air Fryer, making this a thoroughly modern cookbook with a traditional feel. Filled with photos, fundamental cooking, and baking techniques and good old traditional food preservation and storing methods, you will have all you need at your fingertips.
Everything from Breakfast to Dinner Covered!
No meal is left out of the best Taste of Home cookbook. From dreamy breakfasts to 30-minute meals or meatless ones, if that is what takes your fancy. Remember the motto: Cook, Share, Celebrate!
---
Quick and Easy
Instant Pots are the new "must-have" kitchen appliance for the busy cook of today. Now, the best Taste of Home Instant Pot Cookbook makes this quick and easy method of cooking accessible to everyone.
When time is of the essence, but you still want to provide home-cooked meals using fresh ingredients, then the Instant Pot is going to be your savior. Combined with the delicious recipes contained in Taste of Home Instant Pot Cookbook, you will be all set to serve something different every day of the week.
Fabulous Recipes
Taste of Home has assembled a collection of 111 absolutely fabulous recipes for the Instant Pot that will taste as if you have spent hours making them, but in fact, take less than an hour to be ready to serve. Your family will gobble the jaw-dropping dinners, like Saucy Mesquite Ribs and Apple Balsamic Chicken, and rate you the best cook ever when you surprise them a surprise dessert.
---
Memorable Meals
Ah! Taste of Home Grandma's Favorites going to warm the cockles of your heart and fill your tummy with all the memorable meals that you enjoyed in Grandma's kitchen.
Who would have believed that it was possible to jam-pack 475 traditional recipes into a cookbook? Well, that is why this is called a "treasured collection" and become a bestselling Taste of Home cookbook!
Memories Are Made of This!
Remember the smell of bread baking in the oven? Close your eyes and remember the delicious cookies that were always waiting for you in the cookie jar. Remember the Sunday roasts and heartwarming casseroles on a snowy, winter' day.
Well, they are all waiting to be reincarnated in your kitchen as you prepare these classic dishes from the best Taste of Home cookbook for your loved ones and keep the memory of Grandma alive!
---
All-Time Favorites
Every day the Taste of Home editors are praised for their classic, reliable recipes that readers use and love. It is, therefore, not surprising, that there are a load of recipes that are all-time favorites and it made sense to collate them in this new, best of the best Taste of Home Most Requested Recipes Cookbook!
Too Many to Choose From?
There were so many to choose from but they narrowed it down the top 437 top picks that included Snacks and Appetizers, Breakfast and Brunch, Soups and Sandwiches, Sides, Salads and Bread, Mains and Desserts.
Other chapters in this best of Taste of Home Cookbook recipes are the Editor's Favorites and the Guilt-Free Fare which features healthy versions of your favorite comfort food. You will not believe the selection in the Seasonal Selections sections which will make planning those special occasions a piece of cake!
Ideal Gift
Taste of Home Most Requested Recipes also contains the requisite information on the preparation of ingredients, timings, and other useful information for the home cook of every level. This Taste of Home Cookbook is a good all-rounder and an ideal gift for a budding cook or even for your bookshelf!
---
Summertime
"Summertime and the livin' is easy". Well maybe for the lucky people who arrive for the feast, but for the cook who is slaving in a steaming hot kitchen, some help is needed! That is when you reach for the Taste of Home American Summer Cookbook and breathe a sigh of relief.
Fresh and Light
Entertaining can get hectic in the summer and if you feel rushed off your feet with the steady stream of backyard BBQ's, picnics, and other summer festivities, this collection of 275 fresh and light summer recipes are just what you need. From the bestselling Taste of Home editors, Taste of Home American Summer is going to have you hot under the collar with excitement but cool as a cucumber as you serve their summer delights.
"Season of Mists and Mellow Fruitfulness"
Summer is a time of bounty so you will not be short of amazing, fresh ingredients to create dishes that will celebrate this time of abundance. Using ingredients that are so local that they are only a few steps away in your veggie garden, you can rustle up quick and nutritious salads, grilled meat and fresh fruit desserts that won't rob you of time that could be spent with your family enjoying the summer breeze.
---
Everything You Need
Home baking doesn't get easier than this! The Taste of Home Baking All NEW Edition brings you 725 recipes to try in your own oven. This best Taste of Home cookbook is perfect for those who have never "kneaded" bread to those who fancy themselves as artisan bakers looking for a challenge.
Whether your tastes lie in the savory baking department or the sweet and sugary section, you will find everything you need to succeed in mastering the full baker's dozen with this comprehensive collection of baking recipes.
Re-inventing the Cupcake!
Cupcakes have reinvented themselves and you might need to do the same. You will find inspiration in that chapter of the book. There are also chapters on cakes, sweet rolls, and some hints and tips to take the stress out of baking at home. And, if you have just started a new diet, you will be delighted by the low-calorie, lighter versions of the old favorites that you have been craving.
Baked Goods for Special Occasions
There is no special occasion that has not been covered by this best Taste of Home cookbook and no traditional favorite that has not found its way between these covers. It is the only baking cookbook you will ever need! Here are a few of the taste bud tantalizing recipes that are just waiting for you to try: Caramel Pecan Cheesecake, Dark Chocolate Butterscotch Brownies, Spice Cupcakes with Mocha Frosting, and Raspberry Cream Muffins.
Something Special
Taste of Home Baking has you covered if you are catering for a large group or baking something special for a loved one. With the Taste of Home team of experienced bakers cheering you on, you cannot help but be surprised and pleased with your baking results.
---
It's Not REALLY cheating!
This is the "cheat" cookbook everyone has been waiting for! The Taste of Home Half Homemade is an answer to prayer for those of us who would love to cook from scratch but real life keeps getting in the way and preventing us from achieving that dream.
A Little Smug
Now we can all go about cooking great homemade meals guilt-free and with the added benefit of feeling a little smug as well. When time is short, but the desire is great, then the next best thing is Taste of Home Half Homemade using fewer ingredients but still achieving delicious results.
Mum's the Word
And who says that there has to be full disclosure on how you achieved these amazing results? When you serve your Chicken Tamale Bake or Italian Crumb-Crusted Beef Roast just accept the compliments graciously and keep schtum. Only share the secrets of the Taste of Home Half Homemade with people you trust or present it as a gift with a knowing wink!
---
Dust Them Off!
It's so easy to get swept up with buying the latest kitchen appliances and then finding them tucked away in a cupboard and wondering why they aren't making your life easier. Dust off your Instant Pot, Air Fryer, Waffle Iron, and Slow Cooker and start cooking with the Taste of Home What Can I Cook in my Instant Pot, Air Fryer, Waffle Iron…?
A Recipe for Every Appliance
We are all spoilt for choice when it comes to appliances that can make serving a delicious, home- cooked meal to our family so easy, but finding recipes for all of them is another story. This bestselling Taste of Home cookbook has individual chapters for each appliance and will save you time and reduce stress in your kitchen.
Whether it's an Instant Pot recipe you fancy, or a slow-cooker sensation that brings comfort on a cold and stormy night, you will find unique and heart-warming dishes in the best Taste of Home cookbook that is all about the appliances.
Show Off!
If you have had to admit to being a kitchen appliance addict, then this is your chance to show off what you can achieve and present your family with a wide range of delicious food that you have prepared using some or all of the nifty kitchen appliances in your possession.
---
You Can Do Better!
Hands up if you have ever sat in a restaurant and looked, disappointed, at the bill thinking, "I could have done a much better meal at home and saved a lot of money." Now, believe me, I love nothing better than a romantic restaurant meal with candlelight and fabulous service, but as I get older, I have become a lot more selective (and a better cook, I hope!)
Take Your Pick
I would not want to put anyone out of a job, but some eating joints just aren't doing enough to convince me that my family isn't better off eating at home. Taste of Home Copycat Restaurant Favorites is a way to get the restaurant taste you crave at your dinner table for a fraction of the cost.
Take your pick from the best of Olive Garden, Panera Bread, Pizza Hut, Cinnabon, Chipotle, Applebee's, Taco Bell, TGI Fridays, The Cheesecake Factory and others so you can have the food you want when you want it in your own home. With Taste of Home Copycat Restaurant Favorites, get all of the takeout flavors you love without leaving the house!
Enjoy Restaurant Quality
As Bob Dylan said "The Times they are a-changing" and with social distancing and restrictions on where and with whom you can dine, this Taste of Home cookbook will give you a chance to enjoy restaurant-quality food at your leisure with those with whom you love to eat.
---
Lifesaving Hobby
With the home being very much where the heart is at this time, comfort food has become an essential part of self-nurturing and a lifesaving hobby for many of us. Taste of Home Ultimate Comfort Food will wrap you up snugly and make you feel as if everything is alright in the world.
When Things Get Tough!
When life is tough, a creamy pasta bake or a slice of decadent chocolate cake can be enough to reassure you that everything is going to be alright. Because the recipes are so easy and delicious, you could be at risk of finding that the Ultimate Comfort Food has become the expected norm in your home.
Once you know how easy it is to produce these wonderful meals, you and your family won't settle for anything less and comfort food will become the new normal.
Special Occasion and Holiday Food?
Bring it on! Homemade, comfort food tells everyone – family, friends, and occasional drop-in folk that your home is the place to go if you want the warm, fuzzy feeling of comfort food and great company as the bonus.
Just take a look at the titles of the chapters in this bestselling Taste of Home Ultimate Comfort Food and you will know that this is the best Taste of Home cookbook for you:
Appetizers & Snacks
Beverages, Breakfast & Brunch
Stovetop Suppers, Casseroles, Oven, Entrees from the Slow Cooker
Side Dishes Breads, Desserts, Cookies & Candies
With Ultimate Comfort Food you will find it increasingly difficult to leave your home "bubble" because everything you could ever want will be available in your kitchen.
---
Pure Delight
For a quarter of a century Taste of Home has enabled a multitude of home cooks to delight their families with delicious meals. To celebrate this success, Taste of Home has produced a cookbook of all the best of the family's favorite meals in this anniversary edition.
Ye Olde Favorites
By carefully selecting the reader's favorite recipes, along with the whole gambit of top-rated dishes and timeless classics, the editors have been able to produce the best Taste of Home Favorites Cookbook.
496 Recipes
If you need inspiration for dinner on any day of the week or sexy suppers for date night, look no further than Taste of Home Favorites to rise to the occasion. Friends will feel welcome in your home if you can produce appetizers and snacks at a moment's notice and you can show you care to a friend in need if you take around a home-made meal from any one of the tried and test 496 recipes in this fabulous cookbook.
---
Dietary Requirements
Taste of Home understands how important it is to you to provide healthy, nutritious meals for your family every day. Many home cooks have to meet a range of dietary requirements around the family table and Taste of Home understands what a challenging task this can be.
Taste of Home Healthy Cooking is the solution you need to provide basic, healthy options to your family every day without causing you undue stress.
Keeping It Simple and Healthy Is Easy!
Keeping things simple is the way to get everyone on board with healthy home-cooked meals. Keep it simple for the cook and keep it yummy for the diners. Simples! Remember, if it tastes good, then they won't ask too many questions!
Meeting all the healthy ingredient criteria, making it tasty, and making it quick is no small order for any cook. Updating your knowledge about healthy options, like low sodium dishes, normally takes time, but with the low sodium icon, you can be ahead of the game.
Freedom!
The Taste of Home Healthy Cooking will give you the freedom of cooking healthy meals for every member of the family without depriving them of the smack of seasoning that has always characterized your style of cooking.
---
Authentic Recipes
Taste of Home Best Loved Recipes brings you authentic recipes from actual home cooks. These are the cooks that Taste of Home rely on to enable them to bring the most popular and delicious home- cooked meals to the public.
Taste of Home Best Loved Recipes brings years of loving relationships built around food and cooking to your home. The Taste of Home cookbooks aims to deliver the possibility, to your home, of making food memories with your family.
Something for Every Occasion
Selecting the ultimate Taste of Home Best Loved Recipes has not been an easy task. The testing, sampling, and deciding to have been a daunting task, but eventually, 1,485 of the top requested, most adored recipes have been selected and collated in this best Taste of Home cookbook.
This Is It!
Readers wanted recipes for all occasions, so you should find something to please your taste from all the outstanding options that have been selected. From appealing appetizers to mouthwatering mains, we have it covered. The dessert selection will have you on your knees. If you can only afford one cookbook this year, then Taste of Home Best Loved Recipes should be your top choice!
---
Easy and Delicious
You will find all the quick snacks, heartwarming soups and stews, sandwiches, mains and not forgetting delicious desserts in Taste of Home 5-Ingredient Cookbook. But, the best part, as the title says, you only need a few ingredients, most of which are already in your pantry.
Just 5 Ingredients
With no messing about, you will be able to serve the type of meals your family loves in no time at all. These recipes have been designed and tested by experienced home cooks who know exactly what the modern family needs.
Now the best Taste of Home 5-Ingredient Cookbook is available for you to keep by your side at times of stress and pressure and you will be able to deliver meals that require just five ingredients!
Smile and Cook
For example, you can have Easy Black Bean Salsa, Brisket with Cranberry Gravy, Ham with Ruby-Red Glaze or salads and desserts ready in no time at all. Can you picture the surprise on your family's faces when you present them with these delights any night of the week? Smile and just thank Taste of Home 5-Ingredient Cookbook.
---
Awesome Meals Every Day
If you only dust off your slow cooker in preparation for winter cooking, you are missing a trick! With the best Taste of Home Slow Cooker Throughout the Year, you will be able to produce easy, tasty meals every day of the year!
Four Seasons in Your Slow Cooker
With handy chapters covering the four seasons, and 457 scrumptious recipes using the fresh ingredients available at that particular time, your meals will have a fresh zing and all the nutrition you need. Four seasons in one cookbook – now that is good value!
Simple and Comforting
There are lighter meals for spring and summer, such as an array of salads and fresh berry desserts that will bring color to the plates. You will also have all the food for outdoor entertainment covered. Autumn and Winter come with their fair share of festivals and traditions. There are numerous recipes for those special occasions, but also simple, comfort food for cozy nights around the fire.
---
Diet and Eat!
Taste of Home Comfort Food Diet Cookbook sounds like a contradiction, but with this cookbook, you can diet and eat the comfort food you crave.
Guilt-Free Treats for the Dieter
This is the best Taste of Home cookbook if you want to lose those extra pounds without forfeiting flavor or feel like a martyr while you nibble a lettuce leaf. No, the Taste of Home chefs have created unbelievably creamy main dishes and desserts that will have you slim and trim in time for summer or that special occasion.
Quick and Easy
With 380 delicious recipes to choose from, you will never have to eat boring diet food again! Besides, all the meals are quick and easy to prepare and make. They are also economical and simple, so you don't have to fork out loads of money for quirky, tasteless ingredients. Just follow the six-week meal plan and watch those pounds melt away!
---
Miracle Pot
I would describe the slow cooker as a miracle pot! You quickly place some ingredients inside, go away for hours and hours, and come back home to a delicious dinner – every time! Now, with inspiration from the best Taste of Home Slow Cooker: 431 Hot & Hearty Classics those meals just got even better. Who would have believed that was even possible?
Amazing Variety
The 403 recipes are loaded with variety, interesting spices and always require the freshest ingredients. The meat section will have your mouth watering as you read! Sweet and Savory Brisket, Chicago-Style Beef Sandwiches, Ham Tetrazzini, Cranberry Turkey Breast with Gravy, etc. Then there is the new Lightened Up chapter with low-fat adaptations of the old favorites like meatloaf, creamy artichoke dip, beef stew, Sloppy Joes, and even desserts.
Slow Cooking for Beginners
Taste of Home Slow Cooker is perfect for you if you have never used a slow cooker before. It has clear instructions for use and maintenance. With this best Taste of Home cookbook and your slow cooker, you have a match made in heaven and you will never make a disappointing meal again.
---
One Becomes Two
When one has become two, or you find yourself rattling around in an empty nest, changing the way you cook becomes a necessity. With the best Taste of Home Cooking for Two, you will be able to transition easily into a new way of preparing meals.
With 224 perfectly scaled, delicious meals for two, you will no longer waste food by cooking too much and you will also be able to expand the repertoire of meals that come out of your kitchen.
Healthy and Balanced
Taste of Home Cooking for Two includes all the information you need for cooking healthy, balanced meals for a hungry couple. There are nutritional facts, timings, and simple instructions. The glossy photographs show off the superb range of meals that are possible to produce. No matter what the circumstances, there will be a recipe that will suit the two of you.
Like Lady and the Tramp!
Every meal is covered, every lifestyle choice, and every festival that a couple could want to celebrate together. This is the best Taste of Home cookbook for a time in your life when you only have to think about cooking meals that please yourself and one other!
---
Safe Cooking For Kids
Besides being a lot of fun and an opportunity to learn an important life skill, cooking with kids is a way to improve their reading and math. Talk about win-win-win!
Kid-Approved!
The Taste of Home Kid-Approved Cookbook is one of the best recipe books to get kids helping with the cooking. Of course, there are many health and safety hazards in a kitchen, but with this cookbook, you can rest assured that they will be creating amazing food for themselves and possibly even the whole family.
Kids love the type of food that is contained in the Taste of Home Kid-Approved Cookbook. Recipes include: French Toast Sticks, Smoothies, Chicken Alphabet Soup, and Our Favorite Mac & Cheese. There are tasty snacks and yummy no-bake desserts.
Plenty of Opportunities
Age-appropriate recipes are indicated by an icon and there are plenty of opportunities for children of every age to get involved in the cooking process. All you need is the right equipment for kids and you can watch them having fun, licking bowls and cleaning up while you put your feet up for a change.
---
Lifestyle Change
Whether you have decided to make a lifestyle change or you just want to incorporate a few meatless meals into the weekly menu, Taste of Home Vegetarian Made Easy is going to be the best cookbook for you.
Eat Your Veggies!
Just because you want to include more vegetables to your meals, does not mean that you have to sacrifice flavor or good nutrition. It is important, however, that the vegetarian food that you deliver to the table should look, taste, and smell delicious if you are going to keep everyone on board.
Easy Introduction
Using some of the new kitchen appliances like the Instant Pot, cooking these vegetarian meals should not take up too much of your time. Introducing more pulses and grains is an easy way to bulk up meals but they do require longer cooking, so timing guides and the use of meat substitutes are all covered in the Taste of Home Vegetarian Made Easy.
This truly is the easy way to introduce more vegetarian dishes to your family and friends and they are sure to thank you for a new, healthy taste experience.
---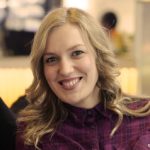 Alissa is an avid reader, blogger, and wannabe writer. (She's a much better cook than a writer actually). Alissa is married, has one human, one feline, and two canine kids. She always looks a mess and never meets a deadline.