---
Best Baking Cookbooks
---
Become a Master
If you have always wanted to bake amazing cakes and pies, but didn't know where to start then I suggest that Tasty Dessert will be among the best baking cookbooks for you. It has all the information you need to become a top-class baker. Tips on how to create a pantry fit for a baker are in abundance, as well as the 75 simple recipes that will have you baking the most luscious range of sweet treats you can dream of.
Up Your Game
Your confidence will grow in leaps and bounds as you learn to assemble, layer, frost, and decorate cakes and desserts to a professional level. Can you picture making the most jaw-dropping Confetti Birthday Soufflé for a loved one's special occasion? Or assembling the No-Bake 16-layer S'mores Cake for afternoon tea? You will not be able to keep your sweet-toothed family and friends away!
---
Inspiring
If you are looking for good baking cookbooks, do not skip this gem! Dorie Greenspan has been praised by some of the top chefs in the world for her recipe writing skills.
She has written recipes for Pierre Herme and Julia Child, amongst others, and now she has written Baking: From my Home to Yours for lovers of baking everywhere. It is arguably among the best-rated baking cookbooks of all time! Dorie has included 300 recipes that will intrigue and inspire cooks of all ages and abilities.
Memoir
Relying on her memory of working in some of the most prestigious restaurants for three decades, Dorie has included her favorite recipes in Baking. For example, she shares the recipe for her Raisin Swirl Bread, French Chocolate Brownies, and Pierre Herme's famous Lemon Tart.
Baking is one of the most famous baking cookbooks. It is a memoir filled with anecdotes and professional tips, and the cherry on the top is A Dessertmaker's Glossary that will delight and enlighten you!
---
Dream to Devour
BraveTart is a festival of traditional American desserts. Stella Parks has included the most wonderful array of sweet delights that will be a pleasure to make and a dream to devour!
I would call this simply one of the best cake baking cookbooks because it has a dessert for every sweet lover and every occasion. You can make One-Bowl Devil's Food Layer Cake, Blueberry Muffins, and Glossy Fudge Brownies if you follow Stella's precise and thorough steps for each dessert.
Tested to Perfection
Every recipe in BraveTart has been tested to perfection and Stella has also added ideas for varying and adapting the recipes to your taste.
This is one of the great baking cookbooks that gives the origin of some of the nation's much-loved desserts and includes vintage advertisements as well as stunning photographs of the show-stopping desserts to be savored. BraveTart is the definitive American baking cookbook.
---
Make Baking Trendy Again!
Gemma Stafford understands how daunting baking can be if you did not grow up licking a wooden spoon at your mother's elbow. That is why she has written one of the best baking books called Bigger Bolder Baking to prove that anyone can have success at baking if they follow her advice.
Even the most reluctant baker will be inspired by this remarkable chef. Stafford has experience of working as a pastry chef in a monastery and a Michelin-starred restaurant in California. She also shares her baking expertise on her popular baking website and has made home baking trendy again.
Fast and Easy
She wants you to make her range of desserts confidently at home and shows you how to do it with a few ingredients and the least amount of effort.
The chapters of Bigger Bolder Baking are arranged according to the basic tools needed so home bakers can use the equipment they have handy and have fun being creative in the kitchen. Top choices are Chocolate lava Pie, Gemma's Best-Ever Chocolate Chip Cookies, and Raspberry Swirl Cheesecake Ice Cream. Yum!
---
Never Alone Again
If you buy The Cake Bible by Rose Levy Beranbaum you will never be alone in the kitchen! Anyone can bake delectable cakes if they follow The Cake Bible.
Rose has been an experienced food writer for many top magazines and newspapers and she has the unique talent for being able to translate complicated recipes into layman's terms. Rose makes baking enjoyable and has written one of the best-selling baking cookbooks!
Impress Yourself
As a beginner baker, you will learn the insider tips of mixing a creamy layer cake or a tantalizing chocolate cake out of only three ingredients. She also guides bakers in how to make low-fat, low sugar cakes that zing with flavor.
The main aim of The Cake Bible is to encourage bakers to impress themselves with what they can achieve and to keep the traditions of cake baking alive. There should be a cake for every occasion and an occasion for every cake! Therefore it is a perfect example of the best baking book.
---
All Your Favorite Treats
This New York Times best-selling cookbook is one of the top baking cookbooks for kids ever. Created by America's Test Kitchen, all the recipes have been tested to perfection and are perfect for little helping hands in the kitchen! It was published in 2019 and belongs to the new baking cookbooks out there.
Now your kids can learn how to make all their favorite snacks and baked goods using The Complete Baking Book for Young Chefs. Kids love to bake treats for themselves and their friends. They could try making pretzels, empanadas, chocolate brownies cakes, and cupcakes.
Easy to Follow
These baking recipes have been tried and tested by kids FOR kids – young and old. The instructions are easy to follow with photos and tips to guide children in the art of baking. America's Test Kitchen is renowned for delivering the best recipes to cooks of all ages and your young ones will be very excited to try out this cookbook.
---
Must-Have
If you are looking to make simple vegan dishes from the dairy and protein substitutes found in your pantry then The Homemade Vegan Pantry by Mivoko Nishimoto Schinner is a must for your cookbook collection.
By using basic ingredients such as vegan butter, cheese, bacon, yogurt, and mayonnaise you can create a wide variety of simple dishes: sausage, roasted tomatoes, pasta sauces, dressings & mustards, cookies, granola, crackers, pancakes, ice cream and many more while saying goodbye to those mass-produced, synthetic, shop-bought vegan alternatives.
Simple but Effective
You can also create your pasta and pizza dough without the need for special equipment. This simple but effective use of staple vegan ingredients together would, on its own, make it one of the most popular baking books of all time.
But when you combine this with full-color photos throughout these flavorful plant-based, fresh and healthy recipes, that don't take forever to prepare, then it's a vegan winner.
---
Mouth-Watering
You could be making a perfect range of divine baked goods if you had a copy of Sally's Cookie Addiction in your kitchen. Sally McKenney will help you to become the most popular cook in your house!
Just the thought of Brown Butter Toffee Chocolate Chip Cookies melting in your mouth is enough to get you hooked from the word go. To be fair, every single one of these recipes will provide a mouth-watering treat, and secure this as one of the best baking cookbooks ever.
Adventurous!
Sally's Cookie Addiction plays with adventurous flavors such as butterscotch, peanut butter, coconut, and lemon to name a few. What makes this cookbook extra special is the way Sally explains how to prepare these cookies in advance so you will never have a lack of cookies for every occasion.
Your only problem will be keeping everyone out of your delicious-smelling kitchen thanks to this one of the best cookbooks for baking!
---
Perfect Example
Rose Levy Beranbaum is known as the "diva of desserts" and an award-winning baker. This superb collection of baked goods makes this book a perfect example of what the best baking cookbooks are.
Rose is a professional baker and she is constantly perfecting and creating cakes, pies, tarts, pastries, and loaves of bread. You know that you can trust her recipes because she is committed to making them foolproof.
Insider Tips
You will get detailed instructions and insider tips for ensuring that you have perfectly baked goods for every occasion. From daily staples like Coffee Crumb Cake Muffins, Gingersnaps, Gooseberry Crisp to the extra special Chocolate Hazelnut Mousse Tart, Mango Bango Cheesecake white Christmas Peppermint Cake. This baking cookbook will make you into a better baker than you ever believed was possible.
---
Special Technique
Bread Baking for Beginners is a fine example of the best baking cookbooks for beginners just as the title claims. Making homemade bread does not require many ingredients, but the technique of combining the flour, yeast, water, and salt usually requires some instruction.
With this essential guide to baking all types of bread written by Bonnie O'Hara, you will soon be kneading and forming all the loaves you will ever need. Bonnie has her micro-bakery in her home and she taught herself how to create the most delicious range of bread loaves.
All Kinds of Bread
She has the skill and knowledge to lead in the art of bread making and she has provided everything you need to be a successful baker. There are 32 recipes for different types of bread and photographs to support you. You will get an introduction to bread making so that you can understand the various techniques and know which equipment to buy.
Taking you from the most basic loaves to more advanced recipes, you will never run out of inspiration. Bread Baking for Beginners will have you confidently baking the "staff of life" for your family and friends in no time and is one of the essential baking books you must have!
---
You Are Worth It!
Nothing says "You are worth it" better than home-baked goods and you can share your love for your family and friends with Baking All Your Round by Rosanna Pansino. It contains 86 recipes for every special occasion you can think of. There are sweet recipes like Blackberry Cobbler, Donut Cake, and Confetti Pancakes.
Options for Everyone
Or savory treats including Heart Shaped Ravioli, Baseball Pizza, and cheesy garlic Breadstick Bones. A bonus is the inclusion of a range of vegan, gluten-free, and dairy-free options so everyone can join in the celebration. You will find that Baking All Year Round will bring your family together as you plan, prepare, and make these treats and you will make those celebrations even more special with your memorable baking. One of the best holiday baking cookbooks!
---
Insider Knowledge
Much to the delight of fans of The Great British Bake Off, Paul Hollywood has published his book How to Bake and it is taking the baking world by storm! It is undoubtedly one of the best simple baking cookbooks!
Paul is the son of a baker so he has all the insider knowledge of how to create the most divine loaves of bread and other baked goods. If you have been searching for the best baking cookbook then you will not be disappointed with How to Bake.
Full to the Brim
Full to the brim with simple and clear recipes, Hollywood's book is perfect for all bakers. Starting with the basic techniques, he then goes on to share his secrets to baking a profusion of types of bread (wholemeal loaf, soda bread, ciabatta, focaccia, chapattis). There are also plenty of pastries, cakes, and biscuits that will keep you happily baking for many years to come.
---
New and Old
The Joy of Vegan Baking will bring you hours of baking fun without the need for dairy or egg ingredients. If you are collecting the best vegan baking cookbooks, then this one will not disappoint. Colleen Patrick-Goudreau has assembled all the old favorites and included some new surprises in this beautiful cookbook.
The full-color photographs of the baked goods are a good indication of the treats that lie in store for you and your family. Colleen shares her vast amount of vegan baking experience with you and the 150 recipes have all been tried and tested by her.
Feel-Good Factor
Besides being healthy and delicious, Colleen's baking has a feel-good factor that comes from her obvious joy at baking vegan goodies. You will find all the most delicious cakes, cookies, desserts, and pastries that you thought were out of your reach because you are a vegan. Now you can sink your teeth into vegan delights without compromising your principles.
---
Award-Winning
This cookbook is a 2020 IBPA Awards Winner! If you are passionate about collecting the best baking cookbooks then this one should be in your shopping basket! American Girl Baking by Williams-Sonoma is bound to be a hit with all the bakers in your family. There are more than 40 inspiring recipes for every celebration or just because you feel like baking.
For some people, baking can be quite therapeutic and relaxing as you go through the motions of measuring, mixing, baking, and tasting what you have produced. It is quite a sensory experience too and that has to be good for your wellbeing.
Cookies for Every Addiction
There are cookies for every addiction and cupcakes that will please adults and children alike. If you thought that making madeleines were beyond your capabilities, then think again. You will soon be serving Honey and Orange, or Chocolate and vanilla madeleines like an authentic French baker.
Although not essential, you might like to treat yourself to the exclusive bakeware products that are used in the American Girl Baking Book and you will feel like a baking professional in no time.
---
Tantalizing
Sprinkles is the name of the first American bakery that was devoted exclusively to selling cupcakes. Candace Nelson was considered to be a little "flaky" when she opened her shop in 2005, but her success is now apparent to all. The Sprinkles Baking Book has come about as a result of everyone asking her for her recipes. Candace shares 100 tantalizing recipes for treats from desserts to her special Sprinkles Cupcakes.
Inspiring
If you have not yet tasted her crème brulee cupcakes then you have got a fantastic surprise in store. And that's not all you get from The Sprinkles Baking Book. There are recipes for cakes, loaves of bread, cookies, and bars. She has even managed to wrangle a few guest recipes from her celebrity friends. Everyone will love these indulgences and friends and family will look forward to seeing what you produce next from this inspiring top baking cookbook.
---
Passionate Bread
The New York Times has called this the most beautiful bread book yet published and it is one of the best baking cookbooks available today. How has Chad Robertson elevated the baking of bread to such a stellar position?
Chad co-owns Tartine Bakery in San Francisco with Elizabeth Prueitt, and baking bread is their passion. Their hard work and skill have gained them the reputation of having the best bakery in America and their artisan loaves sell out within an hour each day.
Scientific Techniques
Chad has developed scientific techniques to produce the best bread. He believes that bread should be the central element of every meal and reflect the personality of the baker who formed it. He mastered his skill in bread making at the side of some of the best artisan bakers in France and America. Now all this knowledge is available to you when you buy Tartine Bread. Have a go! It's easier than you think.
---
French Techniques
If anyone knows how to bake a loaf of bread it is Peter Reinhart, the author of The Bread Baker's Apprentice. He is the co-founder of Brother Juniper's Bakery.
Peter's passion for baking bread knows no bounds and he is continually improving and perfecting his methods for baking the most amazing bread. After studying the techniques used by boulangeries in France, Peter has brought together his acquired knowledge and skill as a teacher to produce one of the best classic baking cookbooks.
Easy Pick
The many photographs support the apprentice baker and you will soon amaze yourself with the top quality classic loaves of bread, New York bagels, and the famous pain a'l'ancienne. The Bread Baker's Apprentice is one of the best baking books for beginners and an easy pick for our baking cookbook reviews!
---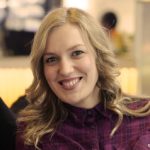 Alissa is an avid reader, blogger, and wannabe writer. (She's a much better cook than a writer actually). Alissa is married, has one human, one feline, and two canine kids. She always looks a mess and never meets a deadline.