---
Best Dump Dinners Cookbooks
---
Answer to Your Busy Life
This amazing book is the answer for the modern family with busy lives and hungry tummies. In this best-rated dump dinners cookbook, you will find 25 fast and fabulous meals where the slow cooker does all the work for you.
All it takes is some quick preparation before leaving for work (almost any member of the family could do this!) and leave your meal to cook slowly until you return home at the end of the busy day. Katey Goodrich has collected a bunch of the favorite slow cooker meals so your family can look forward to delicious, hearty meals.
Some of the Recipes
Crockpot Beef Stroganoff
All Day All-American Meatloaf
Texan Beans and Beef
Dump and Go Romanov Chicken
Rustic Genoese Soup
Slow Cooker Corned Beef with Cabbage
You can rest assured that you will never be disappointed when you lift the lid of the slow cooker when you have prepared these delicious recipes.
---
In for a Treat
If you are wondering what dump dinners are then you are in for a treat with the recipes in this Rockridge Press Dump Dinners Cookbook! It is full of simple recipes where you literally "dump" some ingredients into a slow cooker and leave it to do the cooking while you get on with the business of living.
In the evening, when you and your family gather around the table, the most delicious dinner will be ready for serving. The Absolute Best Dump Dinners delivers every time and is rated as one of the best-rated dump dinners cookbooks to be found.
Nothing Fancy
You don't need fancy ingredients – just whatever you have in the pantry or freezer, and the most economical cuts of meat turn out to be juicy and tender after hours of slow cooking.
The Absolute Best Dump Dinners provides you with 75 tasty recipes, for example: One-Pot Tomato-Basil Pasta, Chicken Enchilada Skillet, and Bacon, Potato, and Cheddar Frittata. There are also tips for getting the best flavor combinations from your ingredients. The Absolute Best Dump Dinners ensures hassle-free meals for hungry families!
---
Wholesome Meals
Dump Meals are a godsend when you have a busy life and a family to feed at the end of the day. Crock-Pot 5 Ingredients or Less! will ensure that you and your family enjoy a wholesome meal to enjoy, especially on a chilly winter's evening.
Cathy Mitchell's Crock-Pot 5 Ingredients or Less! is the best dump dinners cookbook around, and the textures and flavors will have your mouth watering!
Super Delicious
So, just dump five ingredients into your Crock-Pot and be met at the door hours later with delicious aromas of suppers like Seasoned Pork Chops, Juicy Meatloaf, and Baked Potatoes, Teriyaki Chicken with Rice, Pulled Pork Sandwiches, and Cheesy Dump Dish Pizza.
Not only will you save time, but this is an incredibly economical way to cook, without compromising on flavors to savor. There is absolutely no limit to the wonderful meals that can be prepared using these recipes and five simple ingredients!
---
Two Simple Steps
Hope Comerford wants you and your family to enjoy one of the best dump dinners cookbooks so she has written the Fix-It and Forget-It Slow Cooker Dump Dinners and Desserts to make your life easier. Many people are catching on to the idea of dump dinners, but not everyone knows that it's just as easy to make mouth-watering desserts in two simple steps.
Anything You Want
So, now you can whip up luscious carrot cake, dreamy chocolate cake, and flaky fruit crisps for birthday parties, potluck suppers, family gatherings, or any other special occasions you choose. Fix-It and Forget-It Slow Cooker Dump Dinners and Desserts has just permitted you to become the hostess with the moistest!
---
For Any Occasion
Who would have believed that with the host of top dump dinners cookbooks around, there would be a space for another one? Well, The Absolute Best Dump Cake Cookbook is one to buy if you have a sweet tooth! It is now so easy to create delicious dump cakes from luxurious chocolate delicacies, potluck beloveds, or healthy cake options for almost any occasion.
Cake Favorites
It includes 56 dump cake favorites such as Chocolate-Cherry Cola, Blueberry-Cream Cheese, and Blackberry-Merlot, and lots of handy tips to add some creative touches to your dump cakes. Nobody will be able to resist these yummy treats that have been absolutely no effort for you to create.
---
Scrumptious Meals
Crock-Pot Dump Recipes by Publications International has been produced to set you free from the kitchen so that you can get on with your busy life, and still provide scrumptious meals for your family. Preparing a meal for the Crock-Pot takes mere minutes and after enjoying your delicious meal you only have one pot to clean!
Crock-Pots are so easy to use, and with Crock-Pot Dump Recipes, you will wonder how you ever survived without it! With 140 great recipes to choose from, you will never be stuck for a meal at any time of the day.
Just Amazing
You will also save money because you can use less expensive cuts of meat that turn into melt-in-your-mouth tenderness after hours of cooking in the Crock-Pot. The variety of dishes that can be cooked from one of the best-selling dump dinners cookbooks will amaze you. Slow-cooked soups, meat, vegetarian and delightful desserts are all waiting to be enjoyed by you!
---
Tantalizing Results
Quick and Easy Dump Cakes and More by Cathy Mitchell has 250 amazing recipes for baking cakes, bars, and cobblers for every occasion. This is one of the best dump baking cookbooks because it is perfectly made to deal with the sticky fingers and splatters that are inevitable when one is baking.
This recipe book has wipe-clean covers and a strong frame so that it stands open in a book holder. The photographs of the finished products are tantalizing and the recipes are simple to follow.
Personalize!
As many of the types of dough are generic, it is easy to personalize them or use alternative ingredients such as different types of berries or nuts. Quick and Easy Dump Cakes and More is sure to keep your family and friends coming back for another slice of your delicious homemade baked goods.
---
Healthy and Wholesome
Any cook would instantly be attracted to this colorful cookbook full of Instant Pot recipes. We all need quick solutions to create healthy, wholesome meals for our families in these pressured times, and this cookbook offers you just what you want. Fix-It and Forget-It Instant Pot Cookbook by Hope Comerford is perfect in so many ways!
Flick of a Switch
Using just a few ingredients, your prep time is reduced, and then with a flick of a switch, you can be sure that a delicious meal will be ready for serving when you need it. Cooking in this way is so versatile and you will find yourself experimenting with all sorts of fun food. For example, you can make cinnamon rolls, spinach and artichoke dip, potato bacon soup, tender and tasty ribs, mashed potatoes, and even cheesecake!
---
Wide Range of Meals
The craze for making dump dinners has grown over time and now, with this cookbook, you will understand why! With the health warnings ringing in our ears about the dangers of fast food, we now have the option of making superfast food at home with ingredients we are confident about using.
With Freezer-Friendly Dump Dinners, you have the added advantage of a range of pre-cooked meals almost table-ready! Erin Chase has long been a fan of freezing homemade meals and has now produced a cookbook that will provide you with recipes that are perfect for this method.
Shopping List Included
There are two weeks of dump dinners meals that can be frozen, including shopping lists and other preparation information. You will be able to have a "cookathon" and then be free from cooking for the next fortnight. The delicious recipes include Peach Orange Pork Chops, Chicken Alfredo with Bacon and Peas, Slow Cooker Baja Shredded Chicken Tacos, Slow Cooker Asian Beef Roast, and many more delicious choices.
---
So Rewarding
Well done! You have just found one of the best dump dinners recipes cookbooks and you will soon be enjoying the healthiest, tastiest, and fast dump dinners imaginable.
Dump Dinners: 101 Easy, Delicious, and Healthy Meals Put Together in 30 Minutes or Less! by Ruth Ferguson is here to save you time and money. Home cooking for a family has never been so easy or so rewarding.
Old Favorites
You don't need to recycle the same old meals each week. Now, you can make a wide range of old favorites like Monterey Jack Chicken and Rice Casserole to Pepperoncini Pot Roast. There are also recipes for soup, appetizers, and puddings, so there is no need to rush out and buy fast food when time is of the essence.
Using regular ingredients from your pantry, you only need to do a little bit of prep and then leave the hard work to the slow cooker. Your mouth will start watering from the moment you open the front door and catch a whiff of the delicious aromas of the meal that is waiting to be enjoyed.
---
Easy to Prepare
Daniel Cooks Crockpot Dump Meals is number one of the cookbooks that are on sale at this time! It is so easy to prepare and serve the meals from this cookbook using your Crock-Pot and some simple ingredients.
You just dump them in the pot, flick a switch and walk out the door. A delicious dinner will be waiting for you on your return. Daniel has written the recipes in an uncomplicated style so that they are easy to follow and inspirational.
Something Different
If you fancy something different for dinner then take a look at the recipes for Secret Ingredient Roast, Chicken Spaghetti, Easy Taco Soup, Cola Chicken, and many more yummy dishes. Crockpot Dump Meals will get the thumbs up from your family and friends, and there is only one pot to wash at the end!
---
Healthy and Delicious
Inspired by the healthy Mediterranean diet, Dump Dinners: Family-Friendly Soup, Casserole, Slow Cooker, and Skillet Recipes brings you the full food package in our best dump dinners cookbooks review!
You will get so many healthy, yet delicious recipes to keep your family coming back for more. Vesela Tabakova is an experienced cookery author and she knows just what busy cooks need.
Awesome Food Every Day
This collection of recipes has all your favorite vegetables, and other ingredients, to help you to prepare great food every day of the week. Most of the Mediterranean inspired meals are made with fresh ingredients that are easy to prepare and the flavors are enhanced during the slow cooking method. Healthy, appetizing, and simply fabulous food is now within the reach of the busiest cooks!
---
Amazing Results
Sarah Miller has produced this top dump dinners cookbook for busy people. She has not limited it to just slow cooker meals but has focused on recipes for oven baking. The meals are simple to prepare and, if you follow the steps carefully, you can be assured of a delicious end result.
Fine Example
This book is a fine example of the most popular dump dinners cookbooks because it suits any lifestyle and diet that you and your family may prefer. With this cookbook, you will be able to serve nutritious, yummy food whenever your family needs feeding, and you will feel stress-free and relaxed at the end of the day!
---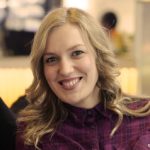 Alissa is an avid reader, blogger, and wannabe writer. (She's a much better cook than a writer actually). Alissa is married, has one human, one feline, and two canine kids. She always looks a mess and never meets a deadline.