The Leader of Leadership
Having published books that sold millions of copies and reached the New York Times Bestseller List, John Calvin Maxwell can easily be named the leader of any bookstore's personal development section! Moreover, in 2014, Inc. Magazine named Maxwell the greatest management and leadership expert!
This author is widely known for his books on leadership, but not only! John C. Maxwell is also a leadership trainer and speaker. Moreover, he is the founder of several organizations. However, before becoming a full-time speaker and writer, Maxwell was a pastor who had overseen more than 200 churches.
---
Best John C. Maxwell Books
---
Spreading the Knowledge
Besides training millions of readers face-to-face, Maxwell has set the path for aspiring leaders by writing some of the world's best books on the topic! If you're looking for a good piece of writing that illustrates the principles of leadership, check out our top of John C. Maxwell's best books!
However, this isn't the only theme he has approached in his works. Some of the most popular John C. Maxwell books focus on personal growth, overcoming obstacles, developing social skills, incorporating discipline into our lives, and maximizing our potential. Given the above, I've decided to share with you some of John C. Maxwell's best books! Keep reading to find your next favorite personal development non-fiction book! Remember that these John C. Maxwell books aren't ranked in a particular order.
---
Positive Changes
No wonder I'm starting my John C. Maxwell book list with this book! It's undoubtedly one of the greatest books on leadership, and you'll soon see why. Since the author worked as a pastor before becoming a full-time leadership expert, this book will take you on a path toward discovering the relationship between the Bible and the art of leadership.
The principles and practices the author discusses in Developing the Leader Within You aren't intended for leaders only. You'll be able to introduce them into your daily routine and eventually bring positive changes both for you and your loved ones.
Leadership Ingredients
First and foremost, you'll learn what leadership is and what traits it implies – because, yes, you've guessed it right, not only born leaders can reach high peaks in the field! If you're determined enough, you can learn how to use your skills toward growing as a leader.
Furthermore, Maxwell had the great idea of discussing, once and for all, the difference between management and leadership. So, if you're planning on changing your job and wondering what would suit you best, you'll find this piece of writing extremely analytical and, at the same time, inspiring! While I don't expect you to fully agree with everything Maxwell shares in this book, I'm sure it will provide more than enough food for thought.
---
Theory alongside Practice
This book should undoubtedly be on your to-be-read list, either if you're already a leader or aspiring to become one, as it has often been named John C. Maxwell's best book! I highly recommend it because it's not just another book filled with theoretical information you have to digest on your own. The author provides real business stories that help you put the laws of leadership into context and look at them from a broad perspective.
If this isn't intriguing enough, I'm here to tell you that each chapter provides a number of activities and strategies that will inspire you to work on your abilities and reflect on your view of leadership.
Greatness in Simplicity
You may find yourself saying, "wait, this is obvious!" or "wait, I already know that!" while going through the contents of this book. However, once you finish it, you'll understand that the author just sets these obvious aspects into a new context. Among many other ideas and concepts, Maxwell focuses on how simple things/activities/actions we already know about can make a change if practiced daily.
Moreover, if you're unsure whether leadership is the right path for you, Maxwell helps with this, too, as Appendix A consists of a leadership test that will help you outline your weaknesses and strengths. Even if you don't want to become a leader professionally, highlighting these can make a difference in the relationship with yourself and others.
---
Living a Better Life
The Successful People Series consists of six books designed for people who want to improve their lives, grow and develop their skills to reach their full potential, reconsider priorities, inspire others, and take the best from setbacks. No wonder people consider it the best John C. Maxwell book series!
What I love about this series is that it's not intended for people who already have knowledge in the field. Anyone can read the books, understand them, and apply the practices in their daily lives. Moreover, they're full of real-life examples, including some of the author's experiences, which only adds to their uniqueness and relatability.
Six Steps Toward Success
If you give this series a chance, you'll learn how to develop your creative and reflective thinking further, as well as how to see the bigger picture – both will strengthen your path toward success. Moreover, if you're often discouraged by failure, this best John C. Maxwell series is undoubtedly for you, as it will teach you how to use any setback to your benefit!
By far one of the most popular and highly rated in the series, the How Successful People Grow: 15 Ways to Get Ahead in Life book shares some laws and principles on how to value ourselves and reach our full potential. It showcases the importance of active development (or working on yourself with the right tools) in becoming successful both professionally and personally. These John C. Maxwell books don't come in a particular order, but I do recommend reading them all in whatever order happens. By the end, you'll understand how they fit each other.
---
Embrace Mistakes
Everyone makes mistakes, and everyone experiences failure from time to time. However, these usually disappoint us, and we end up fearing and avoiding them at all costs. Well, John C. Maxwell wants to look at failure from a different perspective – that is, to consider them lessons and stepping-stones toward success. By the end of the book, you'll be inspired to welcome failure into your life and make it your friend!
This is a textbook on why people fail, how to avoid being controlled by fear, and why negative experiences can, in fact, bring positive benefits. To help us understand his ideas better and faster, Maxwell equips his theories with real-life examples.
A Thought Turned Into Action
We've all heard at least once the saying, "learn from your mistakes." So why's this book so good, after all? Well, this isn't just a book that reinforces this idea – it provides the key to establishing an action plan to achieve the goal of learning from mistakes.
That's why I must warn you – reading this book may be pretty challenging! Maxwell makes us reflect on many situations in which we blamed someone else, but, in fact, we were the only ones to blame. The secret is to avoid self-shaming and self-criticizing but rather embrace failure as part of our experience and take the best from it.
---
A Book of Wisdom
This book had been sitting on my to-be-read shelf for almost three years until I decided to pick it up. Then I kept thinking, "What took me so long to get to it?!" That's why I think it earns its place among John C. Maxwell's best-rated books. If you're looking for a piece of writing that will make you press pause on everything else and focus on the wisdom within the pages – this is the one!
It contains valuable advice you may reflect on even after finishing the book. Or, on the other hand, you may want to take breaks in between chapters to read something else and, in the meantime, let the information sink in. Either way, this is one of those personal development books that can really make a difference.
Now's the Time
Whether you want to change something in your personal life or develop professionally, you'll certainly find Maxwell's ideas useful. Among other laws of growth, the author focuses on the link between personal growth and knowing yourself, as well as on how bad experiences can greatly impact long-term success.
Maxwell's ideas on developing habits, establishing a life plan, and getting rid of the fear of change are inspiring and worth reflecting on. So if you're looking for a read that will remind you where and who you are at the moment, you should give this one a chance!
---
Lead from the Middle
I think most of us thought at least once that they do not make a big difference at work. Well, this book will certainly change your perspective on things – no wonder it's among the best John C. Maxwell books! It focuses on how employees can be leaders regardless of their position in an organization. You don't have to wait to be promoted; you can become a leader now and stand out in your company!
As with other best-selling John C. Maxwell books, this one includes practical examples and stories that illustrate the challenges you face or will face, thus helping readers understand the core of the issue and facilitating the process of reading.
Three-Direction Influence
Leading from the middle of an organization can be highly challenging – which is why Maxwell wants to bring this to people's attention. He overturns the myths associated with leadership and influence. Moreover, he discusses the problems and pressures that appear along the way and provides solutions to the lack of confidence in our roles as leaders and influencers.
However, what's crucial about the book is that the author highlights the idea that much of the leadership comes from the middle of the organization, as these employees often have the best impact. After all, they have the possibility to influence in three directions – the upper positions, the peers, and the lower positions. This is why many readers list this as John C. Maxwell's best book so far.
---
People Principles
Some people are born with great relationship and social skills – others, not so much. However, this doesn't mean that those who aren't born to work with people cannot develop this aspect of their personality. Winning with People is another title on my list of best books by John C. Maxwell. It highlights how important relationships are in business and encourages everyone to believe in and work on their social skills.
The book contains the so-called People Principles that are linked to questions readers should find answers to if they want to learn how to "win with people." Maxwell inspires us to reflect on whether we're ready and willing to focus on and invest in others, as well as whether we can and want to trust other people.
Relationships Are the Key
It is also equipped with numerous examples that help illustrate the ideas the author wants readers to reflect on. However, remember that some John C. Maxwell book reviews mention that the examples aren't too inspired and might've been more diverse. Maybe you can come up with your own, more relatable examples along the way.
Last but not least, this isn't a book only for people who want to use their social skills in developing a business – it's for everyone who wants to improve their relationships and see them from a different perspective.
---
Forget the Past
This book should be on the to-be-read list of everyone who tries to give up on the habit of living in the past. If you want to focus more on today and enjoy life to the fullest, you should undoubtedly give this high-rated Maxwell book a chance.
You'll learn about Maxwell's so-called daily dozen decisions and disciplines that can help you feel more successful – in short, the author discusses some daily practices and how to include them in your daily routine. This is intended to make every day your best day.
Daily Activities
The leadership master goes beyond his area of expertise and explores the world of priorities, commitments, relationships, and values. He provides us with solutions on how to manage day-to-day activities properly and avoid becoming overwhelmed by them. You'll read about all sorts of activities and processes you can implement to make your present valuable.
On the other hand, it contains many examples from Maxwell's life and doesn't focus too much on scientific studies or theories. So if you're looking for a more theoretical approach, this might not be the book for you. But remember – it can still inspire you, so why not give it a try?!
---
Five Leadership Levels
This fairly new book signed by John C. Maxwell focuses on using your leadership abilities to the fullest. If you're looking for an easy, humorous approach to growing and developing your skills, this is it! However, as humorous as it is, the book also provides in-depth insight and real-life examples that illustrate the author's perspectives on what a leader's career looks like.
Maxwell discusses five levels of leadership: position, permission, production, people development, and pinnacle. Each level outlines how and why people follow someone and offers solutions on how to overcome your current level and get to the next.
A Starting Point
Some readers thought the author could've included more examples that would've helped the readers picture the ideas. However, I believe this is still a solid start for anyone who wants to climb the leadership ladder. Besides this, you'll gain more confidence in yourself while browsing Maxwell's principles and beliefs.
The greatest thing about this book, though, is that everyone can, in fact, benefit from it – be it that you want to improve your leadership skills at work or in any other aspect of your life. Maybe you'd like to improve your teamwork abilities or learn some self-discipline techniques, as well as methods to become an inspiration for your children.
---
The Principles of Influence
This work has been among the best John C. Maxwell novels for decades! Being a leader comes with a bouquet of other skills to work on – one of them is the ability to influence people. However, influencing people only isn't enough – it's essential to learn how to focus on positive rather than negative influence. If you learn how to engage with others proactively, build strong relationships, and inspire others to succeed, your own success is guaranteed!
The book describes an influencer as someone who has faith in people, listens and understands them, empowers them, and inspires others to influence. We'll leave the details out, so it's up to you to discover the rest!
Designed for All Readers
This book is for the large public – whether you're a manager, a coach, a parent, a pastor, an author, or a salesperson – you'll certainly find something inspiring in the ideas showcased in this personal development book. Implementing these perspectives may eventually bring more enthusiasm into your employees' feedback, or maybe you'll notice that your bond with your children or friends is becoming stronger.
You might find this book inspiring even if you're reading it for the pure joy of savoring non-fiction. Maxwell, alongside Jim Dornan, will prompt you to reflect on trust, integrity, and your relationships with others. I found the worksheets at the end of each chapter extremely useful since they helped me put what I've learned into practice.
---
Final Thoughts
John C. Maxwell turned to his life experience of being a leader and of excelling at having positive relationships with people and wrote a number of books to help others improve their skills and live their lives to the fullest.
If you're looking to read something that would inspire you to grow, develop, and change something in your life, you should definitely give these books a try. Who knows, maybe your next best read will be a John C. Maxwell novel! You can also choose among other titles signed by him – Master what Matters, the Influence Formula, or even John C. Maxwell's latest book, The Unstoppable You.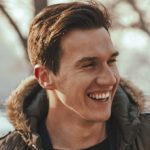 Michael is a graduate of cultural studies and history. He enjoys a good bottle of wine and (surprise, surprise) reading. As a small-town librarian, he is currently relishing the silence and peaceful atmosphere that is prevailing.