---
Best Teen Zombie Books
---
Mary
Any review of best teen zombie books should include The Forest of Hands and Teeth in their bestseller selection. This series by Carrie Ryan has the simple recipe for success in the zombie apocalypse genre and she hooks you in from the very first page.
You will meet a young woman called Mary. Because the world has been caught in the grip of a zombie epidemic, Mary has been forced to endure life within the confines of a fenced-in village.
Unconsecrated
The aim is to keep the living inside and the Unconsecrated (flesh-eating zombies) outside. The Unconsecrated have been left to stumble around with outstretched arms in The Forest of Hands and Teeth.
The village is ruled with an iron hand by the Sisterhood and The Guardians who protect and serve them. These biblical names give the story a chilling feel and you are left in no doubt that things are going to turn nasty for all involved.
Hard Choices
And they do. When the fence is penetrated by the Unconsecrated, Mary is faced with choices that no young person should have to make. She has no idea about who to love or who to trust. She cannot work out whether there is any point in fighting for survival at all.
With so many different threads to the story of The Forest of Hands and Teeth, the reader can look forward to a theme that is sustained over this best teen zombie book. Although the intended audience is lovers of teen zombie fiction, this series will appeal to readers of all ages.
---
Humor and Love
What makes Warm Bodies refreshingly fabulous is the fact that, even though it is set in the time of a zombie apocalypse, Isaac Marion has been able to add humor, love and the right level of gore into the setting making it just like real life – without zombies of course!
Written from the perspective of a zombie is also a new angle. The story starts with a poignant quote by the main character: "I am dead, but it's not so bad." That's exactly what it is like to be a zombie living in apathy and suspended between life and death.
Zombie With a Difference
The main character in Warm Bodies, R, is a zombie with a difference. He only eats the odd living human, but mostly he is quite a sensitive "soul" who enjoys the simple things that the remnants of society have left behind. What he needs is something or someone to lift him out of the swamp of being undead and to re-enter life.
The character who can do this is Julie and she is a normal, living human being. For some reason, he does not want to eat her but keeps her captive to protect her from the Dead. Under her influence, R slowly becomes more human and by doing this, he sets the two of them up in conflict against all the other zombies.
What Really Matters
While reading Warm Bodies we can't help but start to think about the things that really matter in life. If you are not too squeamish and don't mind mixing zombies with romance, then you will find Warm Bodies is a delightful and refreshing read which is one of the best in the post-apocalyptic zombie series genre.
---
All the Praise
This best teen zombie book written by Christopher Golden deserves all the praise that it has received from the zombie genre fan base! With an original and unusual premise, Soulless book has a little bit of everything that makes it a bestseller.
What started as an advertising stunt for the Sunrise morning television show, became an ongoing nightmare for the citizens of New York City.
Séance
The plan was to make a live program of a group of spiritualists performing a séance in Times Square close to a large cemetery. This was to be a unique opportunity for the newly dead to have a few final moments to contact their loved ones before their ultimate departure to wherever they were going to spend eternity.
No-one could have predicted the horrific chain of events that was about to be unleashed. All around Manhattan, corpses began to emerge from their graves – not with the intended loving messages, but with a desperate desire to acquire the souls of their families, friends, and others they had known in life.
Terrifying
The addition of the paranormal element to this story helps to make it even more terrifying and these zombies have a bit more wit than the average flesh-eating type. They have memories and strategies for getting what they want.
The characters, that Golden has created to overcome this disaster, are from diverse backgrounds and cultures. This is apt because it reflects the cosmopolitan nature of New York City perfectly. Each chapter is written from a different character's perspective and the guts and gore of the zombie invasion are cleverly woven through the personal experiences of the young heroes.
Awesome
Reviews of Soulless include the word "awesome" and it has earned its place in the list of best teen zombie books. It is fast-paced, well-written, and a terrifying read. Soulless has everything you need from a zombie book in spadesful.
---
Remy
The Hollows by Amanda Hocking is considered one of the best teen zombie books because readers enjoy the strong female lead character, Remy, which gives it a bit of an interesting twist.
Of course, there is the expected amount of zombie action involving grasping hands and gnashing teeth and most fans of this genre will not be disappointed.
Missing
When Remy's younger brother goes missing from a quarantine facility, she is determined to find him before the zombies do. Remy is only nineteen when she embarks on this quest, but she has the physical, as well as mental strength to survive in a world that has been overtaken by a zombie invasion.
While on her search for her brother, Remy meets up with a curious blend of characters, all of whom are trying to survive. Some unlikely friendships are formed and we are given a glimpse into the depths of depravity any one of us might sink to in the face of adversity.
Fast and Unsettling
Don't expect to relax and read The Hollows book in a leisurely fashion. It is fast-paced and unsettling, and probably not recommended for bedtime reading.
Less positive reviews of The Hollows include disappointment in the presentation and some of the far- fetched ideas such as the relationship that develops between Remy and a lion. Some readers enjoy that the storyline is quirky and a little bit too sexy, but others find this unnecessary and inappropriate for a teen zombie book.
---
Devastation and Angst
Generation Dead by Daniel Waters receives mixed reviews by fans of the teen zombie books. The cover of a book should reflect what's inside, but the designers of this cover decided to go for a rather misleading, light-hearted picture that in no way reflects the horror that unfolds between the pages.
And believe me, if you are looking for zombie devastation, teenage angst, and teenagers that turn, then this is the book for you! Other themes in the book include racial prejudice, segregation, and pure hatred.
High School
All of this horror takes place in the setting of a High School, which most teens will find ironic. At this particular school, they are dealing with a high death rate amongst students, but an additional problem is that the dead teenagers don't stay dead.
The return to classes as zombies and attempt to continue with their studies and interactions with the living students who are not so keen on this new turn of events. This inevitably leads to conflict and aggression.
Romance as Well
There is also some zombie romance involved when the main character, Phoebe, becomes romantically involved with one of the "living impaired" boys, and it is interesting to observe how the author develops this in the storyline. You could probably accurately predict the consequences of this unlikely love match and the fallout that results for Phoebe and her friends.
The inclusion of many details of the Goth culture helps to make this book feel creepy and current. Some readers feel that the book ends too abruptly and required a bit more thought, but this book is still considered one of the best teen zombie books around.
---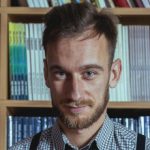 Robert is a science fiction and fantasy geek. (He is also the best looking Ereads writer!) Besides reading and writing, he enjoys sports, cosplay, and good food (don't we all?). Currently works as an accountant (would you believe that?)