---
Best Zombie Book Series
---
Long Series
There are thirteen books in Zombie Fallout series by Mark Tufo and if you are a zombie novel fan then you had better set aside a lot of time to read them all as they are all fantastic.
Reviews of Zombie Fallout claim that each book is better than the last and Mark Tufo is the genius writer of this best zombie series.
Michael Talbot
In the prequel, we are told about a deadly virus that has hit the whole world. Then we meet Michael Talbot, his family and a small group of friends who are trying to survive the Zombies and find a cure for the virus.
The Talbot group keeps moving around the country in an attempt to escape the apocalypse, but society has collapsed and it is every man for himself in a terrifying new world order.
Writing Technique
Mark Tufo uses the interesting writing technique of flashbacks and Talbot's journal to keep the reader up to speed with the latest developments in this awful scenario. Evil new characters are introduced and the threat to their lives keeps growing with every new book in the series.
There is humor, witty sarcasm and sadness as the story progresses, especially when Talbot's son and friend contract the virus and he has to stop them from turning. We are kept reading right up until the last word and that is why it has a place in the best zombie book series.
Suspense
We are kept in suspense and left marveling that this small group of humans have endured so much and still keep fighting those zombies and other unexpected foes.
---
Benny
Rot and Ruin by Jonathan Maberry is the name of the haven that Benny finds himself living in after the world has succumbed to a zombie invasion.
The world is now run by a powerful organization that decree that at the age of fifteen, Benny must join other young zombie survivors in getting a job. Benny is a lazy young man and the thought of having to work for a living does not appeal to him. He is, however, motivated by the fact that he will lose half his rations if he does not comply with the orders.
Career Choice
Tom is his Japanese half-brother and a full-time zombie hunter. Benny decides that he will embark on the same career and starts the intense training that will be required. Together they will face the swarming hordes of zombies that gather around the fence that encircles Rot and Ruin.
Before long, Benny becomes aware of other enemies that threaten their existence and he must face many difficult choices. Rot and Ruin is not an uplifting story, but it stays true to the apocalyptic theme. Perceptive and sensitive at times, it still offers the adrenaline rush readers expect from this genre.
Swashbuckling Series
What surprises readers are the author's ability to make them empathize with the zombies at times, and that is no mean feat. Filled with graphic descriptions of the battles and sword-wielding killers, we have to question what the worst threat to Benny is – the humans or the zombies.
Rot and Ruin is followed by In Dust and Decay. In this book, Benny and some stragglers embark on a horrendous trip to search for a lost world. Besides the inevitable conflict with zombies, they face other terrible dangers such as ferocious animals.
Problems Have Just Begun
In Flesh and Bone is the third book in the series and it starts with a glimmer of hope. Benny and his friends had spotted a jet flying past and they were filled with the hope that they might discover some other humans who they could team up with.
Their high hopes are dashed in Fire and Ash when, upon finding the jet and some survivors, they are horrified to discover that their problems have only just begun. With his friend about to turn into a zombie, Benny must search for a cure and find the scientist who might offer him the vaccine that he needs to save mankind. There is much to enjoy and think about in this swashbuckling Rot & Ruin series.
---

Female Lead
This zombie series is a welcome addition to the genre by an exciting new author. As the World Dies series by Rhiannon Frater is a riveting zombie read and you will not be able to put this book down.
Readers love the inclusion of strong female lead characters and the unusual perspective of a zombie apocalypse through their eyes.
The First Days is the introductory book in the As the World Dies series and we meet Katie and Jenni as they are going about their ordinary lives. It is not long before we are swept up into the growing horror that will overtake their lives.
First Evidence
The first evidence of the zombie invasion is when one of the women witnesses her husband eating their child, and it all goes downhill from there. Frater's descriptions are both riveting and disgusting in equal measure. We begin to wonder whether these two women, strangers who are flung together to survive, will avoid being served as a zombie meal.
Looking for Sanctuary
The First Days immerses the reader into the trials they face as they attempt to find a secure base. Siege is their first attempt to create a haven amid the hell that their lives have become and we watch as their lives become entwined with other survivors – some of whom prove to be more of a threat than the zombies! With many positive reviews, this zombie series is going to attract a lot of attention.
---
Unsociable
Adrian's Undead Diary series is a story of an unsociable, sad man that believes he should also be dead.
This eight-part series reveals why he has survived the apocalypse that has overtaken the world. No self- respecting zombie novel enthusiast should ever be without this series in their library!
Dark Recollections
Adrian quickly has to learn skills of survival when his world is invaded by zombies and terrified survivors who have nothing left to lose. He learns that beheading a zombie is day-to-day normality for him now as he attempts to rescue friends and bring them to safety.
Alone No More
Adrian finds his neighbor, Green Beret Gilbert Donohue is still alive. Although cranky, he does have a supply of weapons and he is a useful ally in this world gone crazy.
Midnight
The threats to Adrian and his group continue to grow. Adrian and the other survivors find themselves bonding closer and the group continues to grow as new characters are introduced. Written in a journal style, we can get to know Adrian more and understand his motivations and values.
The Failed Coward
After nine months of surviving the zombie invasion, things continue to get tougher as the zombies multiply in numbers. Adrian is just managing to hold on to leadership but depends more and more on others for support. He beats himself up over his failure to find his girlfriend amongst other mistakes.
Wrath
In Wrath, we get Philbrook introducing more spirituality and emotion than before and this fifth book does not disappoint fans. Good is pitted against Evil and Adrian finds out the reason why he survived in the first place. Do not be surprised at the level of brutality that this book contains. There seems to be no end to Philbrook's talent for writing popular zombie fiction, as well as creating truly unforgettable characters.
In The Arms Of Family
Upon finding that Adrian and his resolute nature are impenetrable, the evil forces decide to target those he loves – the family that he thought he had already lost. We are left wondering whether he can achieve his dream of creating a safe haven for all of them.
The Trinity
Finding allies in Kevin and Michelle, Adrian continues the battle against Evil until he is injured and Abby has to take over from him. With winter approaching, all the living are becoming more desperate and tired of the relentless battle against the zombies.
The author tries to present things from a different angle in this story and reviews of The Trinity are mixed as a result of this. It is as if the author slows things down to give the series the climax it deserves.
Cassie
We are left hoping for a happy ending but do we get it? Chris Philbrook takes us to the climax with a perfect blend of comedy and catastrophe, and better still, wanting to read more of Adrian's Undead Diary in this bestselling zombie book series.
---
Captain Lee Harden
D. J. Molles has created this best-selling zombie series based on a character called Captain Lee Harden. These books have all the necessary ingredients to satisfy the ardent zombie fan!
The book opens with Harden in self-isolation in a bunker that he has created below his house. The reason for this drastic action is because there is a pandemic of unprecedented proportions and it is the only way he can protect himself from the flesh-eating zombies that are swarming around his neighborhood.
Military Training
With his army training and experience, Harden is well-placed for dealing with invasions, so he makes it his mission to try and save the world. He must also try to find an antidote for those who have been infected while keeping himself safe at the same time. And it's not just the zombies who are after Harden. He manages to accumulate quite a few other enemies along the way.
Addictive
The Remaining series of zombie books is addictive from the word go. Providing you can be gracious enough to overlook some of the technical errors in the grammar and spelling, you will be amazed at the detail in the military strategies Harden employs and the adrenaline pumping storyline. You may join the many fans who have voted this as the best zombie book series.
---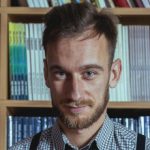 Robert is a science fiction and fantasy geek. (He is also the best looking Ereads writer!) Besides reading and writing, he enjoys sports, cosplay, and good food (don't we all?). Currently works as an accountant (would you believe that?)