John Norman
This is the first book of a very long Gor book series that is about to start a wondrous journey for you, the reader. You simply won't want to end until you have read Tarnsman of Gor by John Norman and every single novel from the 35 novel series.
Gor Series
Yes, you saw it right, 35 books are in this series by John Norman about the world of Gor and the most exciting of adventures that happen inside. John started this series way back in 1967 and has been writing to this day.
---
Tarnsman of Gor Book
---
Simple Man
The thirty-fifth book came out in 2019 and the story just keeps getting more exciting. Our review will tell you all about how this lengthy series begins.
The story starts with the introduction of a character, one of the most important characters in the book for that matter, who thinks of himself as a simple man, a normal citizen of Earth who has no idea that his future holds something so big, bigger than himself, and he would be the center of it.
Tarl Cabot
Something he could have never imagined and was completely out of the ordinary for a normal being from Earth. His name is Tarl Cabot. His whole life changes when one cold winter night in the woods of New England, for whatever reason he is there, he witnesses being transported to another planet, no questions asked.
He is taken to the planet of Gor which is also referred to as Counter-Earth. The reason for that is because everything is very different from the planet where he comes from and where he had spent the previous twenty years of his life.
Destiny
As you read this book review and this Gor novel itself, you find out that a destiny of Tarl's is revealed as he is to become a Tarnsman and will be trained by the best trainers and warriors that Gor has to offer.
A Tarnsman is one of the most honored positions someone living there can have who also is allowed one of the most prestigious modes of transport on the planet, riding a big bird called a Tarn. Not knowing why, and how, Tarl is definitely a confused man and is not denying that as this is all completely new to him and very, very strange.
Long Series
What will happen to Tarl next is up to you to find out as you read this very interesting book by John Norman as the story has just begun, but if you fancy this one, then that is definitely good news for you as you have 34 more books to go.
It's pretty exciting for the fans of John's that absolutely love his amazing science fiction and philosophical novels filled with the most interesting adventures that the memorable Gor characters inside have to experience. For more amazing books of the series, check out our Mariners of Gor book review or Rebels of Gor book review.
Cult Classic
This is the first book of a thrilling Gor novels that has been around almost half a century and is considered cult classics therefore we highly recommend it.
---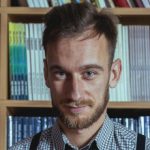 Robert is a science fiction and fantasy geek. (He is also the best looking Ereads writer!) Besides reading and writing, he enjoys sports, cosplay, and good food (don't we all?). Currently works as an accountant (would you believe that?)