John Norman
John Norman's Mariners of Gor is a novel that is part of a science fiction book series. The Gor series is a pretty big one considering that it has over 30 books, in fact, this novel right here is the 30th book of the series and it is a direct sequel to Swordsmen of Gor.
Gor Series
It follows the exciting events and adventures that went on in that prequel and this review will let you in on how the story continues after it.
---
Mariners of Gor Book
---
Tersites
In the prequel, Tarnsman of Gor, we learned that many that live in the world of Gor did not believe that a ship that was considered to be a myth and a legend existed.
This ship is called the ship of Tersites and can be described as the lame, scorned, half-blind, half-mad shipwright, originally of Port Kar. We also found out that this exact same shit actually exists, contrary to the beliefs of the many.
Mysterious ship
There are a few more things that we need to mention in this review from the prequel in order for you to understand what is going on in this story as they are both very connected. So, it was mentioned that this ship was secretly built in the northern forests and was commissioned by weird and unusual warriors for an even more mysterious mission.
This was truly a ship unlike any as it brought down the Alexandra to Thassa, the sea, began a dangerous voyage to World's End, it hazarded waters even beyond the farther islands, a place from which no ship had ever returned after crossing that border.
What to Expect
Now that you are all caught up with the previous story, you can finally find out what will happen and what to expect in this Gor novel by John Norman. In this sequel to Swordsmen of Gor, we read about the story that directly continues after where it was left off. We read about the entire history of this magnificent and exciting voyage that had to go through extremely dangerous and never before charted waters.
The voyage was definitely filled with a lot of danger, but when we say danger we don't just mean from the vast and unknown water, it also comes from within the ship, mysterious and life-threatening things start to occur which you will definitely find very exciting as you read along for yourself.
Characters
The characters that you meet inside the world of Gor all have to go through this treacherous voyage together, encountering devastating storms, hardships, scary traps in the vast waters of the Vine Sea, and after a while of reading, you finally read about their destination at the World's End where everything about this journey is revealed, the purpose, the reason, and so on.
The whole series of Gor is filled with exciting adventures like this and if you like one novel from it, chances are that you are going to enjoy the whole series itself. That's why we recommend checking out our Rebels of Gor book review.
---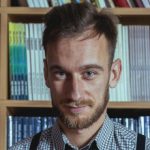 Robert is a science fiction and fantasy geek. (He is also the best looking Ereads writer!) Besides reading and writing, he enjoys sports, cosplay, and good food (don't we all?). Currently works as an accountant (would you believe that?)