Dungeons and Dragons
The Forgotten Realms is a pretty lengthy series in which you get to read a series of very exciting fantasy events that go on in a world based on the campaign setting of the Dungeons and Dragons role-playing game.
There are tons of unique and thrilling characters to meet in the books you are about to see and the ones in this article are a few of the best Forgotten Realms books out there.
---
Best Forgotten Realms Books
---
Drizzt Do'Urden
The first book that we want to talk about in our review is called Sojourn and this one is the story about a dark elf called Drizzt Do'Urden.
Before we continue, let's make one thing clear. People who live on the surface don't really enjoy the company of dark elves as they always believe that they are up to no good, and they are most of the time. So, when Drizzt finally comes to the surface in search of a new life, he definitely has a hard time getting accepted anywhere.
Thrilling Adventure
This book is basically a thrilling adventure that this dark elf has on a totally new world to him, one that will prove very hostile. It's the third book from The Legend of Drizzt series and this means that you have many others to read on top of this one.
---
Exciting Characters
The next book in our best Forgotten Realms books review is the fifth one from The Legend of Drizzt series and in this one, you get to read about Drizzt again but there are a couple of other exciting characters with him now. If you are interested in this book and want to learn more, take a look at our review of The Icewind Dale trilogy.
Joining Drizzt on the next thrilling adventure are Wulgar the barbarian, Regis the halfling, and Bruenor the dwarf. This exciting adventure will be taking them on a journey to a place called Mithril Hall where they will have to face deadly monsters until they finally reach it.
Long Journey
You get to read a lot more about each of the characters on this journey and find out unique and personal things about them as well which is something that makes the story much more memorable.
---
The Underdark
Starless Night is another book by the amazing R. A. Salvatore and this time he presents the second book of the Legacy of the Drow series. There are a total of 4 books and in these 4 books of the Forgotten Realms world, you get to read about even more thrilling fantasy adventures.
Starless Night itself talks about Drizzt Do'Urden again and the main plot leads to a place known as The Underdark, a place of total darkness where no hope of light, peace, or happiness has ever existed.
Gruesome Quest
You get to follow Drizzt here again as he sets out on another adventure and is forced to travel to The Underdark, a most gruesome place. You definitely don't want to miss some of the surprises that this book has to offer.
---
Drizzt Again
This is the second book of the Legend of Drizzt series and, you guessed it, you get to read about the noble dark elf again and his crazy thrilling, and dangerous adventures.
The Drizzt series contains some of the best Forgotten Realms novels and hopefully, you can see that as you get to know more and more about the fascinating character known as Drizzt.
Never to Return
In this story, you get to read about why Drizzt has been exiled from his country and forced to wander around in the Underdark, the terribly uncomfortable and evil place we mentioned before. This is when he realizes that he never wants to return to this horrible place ever again.
Another horrible fact about this place is that it is haunted by the evil dark elves, Drizzt might seem like he is one of them but he definitely isn't, that much is clear.
---
Noble Life
In the first book of the Drizzt series, it's another adventure with this exciting character, and who knows what crazy things you will discover this time. This is the story that reveals what makes this strange character walk away from his old life with the dark elves in the Underdark. He walks away from his beliefs and decides to live a noble life on the surface.
Difficulties
You also get to find out that being a dark elf on the surface will definitely have its fair share of difficulties and Drizzt will learn about this the hard way. Leaving behind a family and community of dark elves who want him dead, there is no way that he is ever going back there, so he must make do on the surface for now. This book is part of The Dark Elf trilogy that you can learn more about in our review,
---
Cormyr Saga
We have a different author for this pick of our best Forgotten Realms books and this book is a part of his Forgotten Realms: Cormyr Saga. Cormyr, the first book of this series, talks about a mysterious forest country known as Cormyr.
There are tons of exciting events waiting to happen there and even more exciting characters to meet. The Obarskyr family rules this enchanting land and the current King in charge is called Azoun IV and is unfortunately on his deathbed at the moment.
History of Cormyr
This first book of this series is basically a story about this magical land's history as you get to find out so many thrilling things about the country, things that will make everything that happens later so much more exciting.
---
Finder's Stone Series
Kate Novak is a new writer appearing in our top Forgotten Realms books list and she brings you the first book of the Forgotten Realms: Finder's Stone series.
Alias
The main character in this book is a girl called Alias, known as a brave and amazing warrior who is currently not in the best situation of her life. She one day discovers some weird writing tattooed on her arm and has no idea how it got there.
After that, you get to meet the group of unique characters who help her on her quest to discover the meaning behind this. We don't want to spoil the secrets between these writings, but you definitely have a lot of exciting pages in front of you.
---
Shandril Shessair
Ed Greenwood brings the fans another exciting book from the Forgotten Realms series and in this book, you get to read about a character who wields a magical power that every evil sorcerer in this land desires.
The girl who we are talking about is an orphan called Shandril Shessair and she is always on the run, being chased by minions and all kinds of evil creatures who are after this burning fire within her.
Knights and Mage
Then you meet a few more interesting characters, a young wizard, a few rough knights of Myth Drannor, and an old mage of Shadowdale, who are about to help her survive what is coming for her. You definitely don't want to miss this exciting adventure and the money more that are about to follow.
---
Artemis Entreri
We are back with The Legend of Drizzt series and you get to read another exciting story that follows the dark elf known as Drizzt. In this story, Drizzt will be attempting another rescue thanks to his noble heart as Regis has been taken by the assassin known as Artemis Entreri and this definitely doesn't look good for anyone.
Pasha Pook
Drizzt and Wulfgar are catching up and will be trying to save him before the assassin reaches Calimport and finally hands him off to the evil Pasha Pook. A wild adventure is definitely to be expected so be sure not to miss out on the books we have to offer for you as there are countless Forgotten Realms book choices.
---
Icewind Dale
It's another rescue mission in this book of The Legend of Drizzt series as a magical device known as the Crystal Shard will be making things very difficult for the protagonist in this book. This is for some readers the best Forgotten Realms novel.
The thrill of this book finally arrives when a dumb mage apprentice starts wielding powers that are difficult for even the masters and unleashes a threat that is coming for Icewind Dale.
Whatever Is Necessary
Drizzt, Bruenor Battlehammer, and Wulfgar the Barbarian are going to do whatever they feel necessary to make sure that what is about to come is stopped. You get to read a lot of exciting pages in this book and finally discover if our heroes are able to save the day yet again.
---
Anthologies Series
This book is coming straight from the Forgotten Realms: Anthologies series and in here, you are about to read a few of the most exciting tales in the series.
These short stories you are about to read in this book are all from the point of view of the villains in the books, you get to see their daily lives, their plans, their thoughts on the things they are doing, and why they are doing them.
Plenty of Villains
Some of the villains and their stories you are going to be reading about are Artemis Entreri, Manshoon of Zhentil Keep, Eliath Craulnober, Zulkir Szass Tamm, and a lot more. This is something you haven't seen a lot of from this series and it will definitely be a nice change to the reading material as you get to experience how the villains are seeing things.
---
The Twilight War Series
Shadowbred is the first book in The Twilight War series and it is the one that is going to begin a series of thrilling events that will eventually transform into a terrible war, one that is never boring to read about as so many things are happening at once.
Erevis Cale
The main character of this book is called Erevis Cale and the story is never dull around this character. This story is the start of a war, a devastating war of shadows as they are moving out of the shrinking desert and are heading straight for the cities of Sembia. You get to see how ruthless these creatures are as they can swallow a child hole and move on. There is one character who will be able to change the outcome of this war, and you get to read all about that for yourself.
---
Avatar Series
This next book in our best Forgotten Realms books list is the third book of Richard's Forgotten Realms: Avatar series and it talks about the secrets of Waterdeep, a place of danger and avatars who are constantly seeking something called the Tablets of Fate.
Cyric and Myrkul
You get to read about the gods of this world in this story, specifically about Cyric and Myrkul, as they try to capture Midnight and bend the tablets to their own dark wills and plot some very evil and terrible events. This is the place and story where the fate of a whole world will be decided and a whole new group of outstanding gods will be presented before you. How this happens and how it ends is totally up to you to find out as we don't want to be giving out too many spoilers in our review.
---
The Cleric Quintet Series
Night Masks is the third book in Salvatore's The Cleric Quintet series and the book that introduces you to the scholar priest Cadderly, someone who has been chosen from the rest of the halls of the Edificant Library to carry out a heroic quest that is apparently not suited for anyone else.
Night Masks
This quest will be taking you and Cadderly all across the land of Faerun and the dangers are not going to take long. Enter the Night Masks, a band of brutal assassins who are led by the even more brutal evil villain known as Ghost. Be sure to find out if Cadderly has what it takes to fulfill the mission handed to him and how this story will end.
---
Finder's Stone Trilogy
This book is the final one of the Finder's Stone trilogy and it talks about a terrible threat that is coming to take over the Realms. This deadly threat has a name and it is a famous one among the people of the Realms, it is Moander and he has finally returned. Another story is taking place in the meantime as Nameless Bard has been exiled for reasons you are going to find out in the book itself.
Stopping a Monster
And now, Alias the swordswoman, Akabar the Mage, Dragonbait the Paladin, and Ruskettle the thief are going to be needing Nameless Bard's help if they are ever to stop this terrible monster. Check out to book and find out if Nameless is going to be willing to sacrifice some of his power to save others, even the ones who wrongly accused and exiled him.
---
The Avatar Series
Here is the fourth book of the Avatar series by James Lowder and the story in this book talks about how the world is after the events of the prequel, the world is in balance and the gods have finally resolved all of the previous issues.
Although they have restored their powers, you get to find out that no matter what happens, these gods will never be at peace with each other and a new example of that is just about to pop up.
New Conflict
Cyric and Mystra, previously known as Midnight, are at it again and a new conflict is born. The reason for this is mostly Cyric as he is now the god of strife, murder, and death and he has become even more power-hungry and driven by revenge. A hunger for power will drive him mad as this time he wants all of the Forgotten Realms for himself.
---
The Neverwinter Saga
This is the third book of the Neverwinter Saga by Salvatore and it's one of the best books out there. You also get to read about Drizzt again as he is always there to aid his friends no matter what kind of trouble they are in. Take a look at our Neverwinter Saga review for additional info.
Alegni
There is a common enemy to many who will be appearing in this book and his name is Alegni. Drizzt's lover, Dahlia Sin'felle is about to face Alegni head-on and the events that follow are pure thrill. Artemis Entreri will also be appearing in this exciting story and you are going to be surprised when you see which sides a few of the characters in this story have chosen.
---
Elminster Slain
Here we are with the Avatar series again as there is always something fun going on when the gods are in question. This time, news spreads that Elminster, the Old Sage of Shadowdale has been slain and now, based on some evidence, Midnight and Adon are stranding trial for this murder.
Bane
While all of this is going on, you get to read about the god of murder, Bane, as he has begun his search of the Tablets of Fate along with his dark and evil allies. There is only one character who would ever stand before this powerful being, a dark-haired woman is the only one now who will try to prevent a terrible fate for the entire land of Faerun.
---
Banned Gods
This book is the one that starts the whole Avatar series from the Forgotten Realms books and this story is definitely a fascinating one. In this story, you get to read about a few gods who have been banned from the world in the heavens and are now forced to walk the world of men.
The gods who you will be reading about in this thrilling book are the god of murder Bane, Mystra, and Helm. The only thing that has the power to restore their former selves are now the Tablets of Fate.
Elminster Strikes Again
The story then introduces four more characters who get mixed up in this dangerous power struggle and events only get more and more exciting from there. Things start getting dangerous for everyone and time starts running out for both the Realms and these characters. Only Elminster might have the answer for everyone.
---
The Harpers Series
The order in which we have laid out these books is not the exact Forgotten Realms reading order but rest assured as all of that will be made clear as well.
Anyway, this book is the seventh on from The Harpers series and this is just as exciting as the rest. The main character who you will be reading about here is Martine of Sembia, a young ranger who is very bored with her life in the valley of Samek.
The Chance
Then, her mentor sends her on a most exciting mission to the north where it's cold and dangerous and she must use some magical stones to seal off a gate to a para-elemental plane of ice. This is the chance Martine has been waiting for and things are definitely not going to go as planned.
---
Evermeet
The next book in our List of Forgotten Realms books is the one in which you get to learn a lot more about the Elves. You get to discover the ultimate paradise in which they have made their home, the island called Evermeet.
Evermeet has been described by many as a place rich in treasures, magic, and such gorgeous sceneries that you won't ever want to leave. The Elves, however, think of it as their refuge and place where they feel safest.
Amlaruil
You also get to meet the most important person in this land, Amlaruil, the Queen of all Elves. You get to see what it truly means to be a Queen when the land of Evermeet is unfortunately about to suffer a massive attack. Hopefully, the Queen's sacrifice will be able to save the entire kingdom after what is about to happen.
---
The Sundering Series
For our next pick in our article about the best Forgotten Realms book, we have a book from Erin's, and a few others', a series called The Sundering. This is the third book in this series and it talks about Erin's favorite character of all time in the Forgotten Realms world, Farideh.
This time, Farideh finds herself captured and thrown in a dungeon alongside many other prisoners. This dungeon belongs to the Netheril and Farideh quickly realizes that her fellow prisoners are no ordinary Netheril enemies, most of them are people who possess forbidden or rare powers.
Difficult Tasks
While Farideh is trying to find out more about these people and what the Netheril are plotting to do with them, her sister is in the middle of a rescue mission as who knows what the Netheril might do. There are plenty of twists in this story to make you ask for more after you finish reading it.
---
Cadderly
You get to read about a character we mentioned in our list before, Cadderly, the scholar priest as he has another adventure before him, one that he definitely wouldn't prefer to go on but unfortunately, he has no other choice.
The thrill and excitement of this story begin when Cadderly discovers that his brothers are trapped in the catacombs and they can't get out, on top of that, time is definitely not on their side.
Plenty of Surprises
So, Cadderly must do whatever it takes to rescue his brothers and he will find that there is much more to these catacombs when he enters. He will struggle to save them but will also find himself in a situation where he too will need saving. You won't want to miss this thrill-filled story as there are a lot of surprises waiting for you inside.
---
Pools Series
Next on our best Forgotten Realms books list, we have a story from the Forgotten Realms: Pools series and this is the third volume and final volume from it. The story in here follows the events of the previous two books from the series, Pool of Radiance and Pools of Darkness.
Kern
The character who you get to read about again in here is Kern, the young son of Shal and Tarl. He sets off on a search alongside the daughter of Ren, Daile. They begin their quest for the missing Warhammer of Tyr, an artifact that wields so much power. All they know is that it was stolen by the god of murder, Bane. You will find that this journey of theirs is going to allow them to discover so much more than just the Warhammer of Tyr, after some very exciting pages, they will locate the ultimate pool of all the pools.
---
Companions of the Hall
In this never-ending saga, you always get to discover new Forgotten Realms books and this is the first volume of Salvatore's The Sundering in which you get to read about the all-time favorite character known as Drizzt.
This time, Drizzt won't be doing the rescuing and he will rely solely on his friends to save his life for a change. The band of unique characters who are about to take you on a crazy adventure are known as the Companions of the Hall and you are definitely going to have a lot of fun following them on their thrilling quests.
Sundering
There is another exciting thing happening in the meantime, the first stirrings of the Sundering are beginning and you get to find out all about that for yourself as you start reading the top Forgotten Realms book.
---
Ring of Winter
It's another edition of The Harpers series from the Forgotten Realms world and this one is definitely one of the best Forgotten Realms books as you are about to find out why.
The main thing that you will be reading about in this story is a ring, known as the Ring of Winter, and this artifact is known to have tremendous power that can make the wearer immortal and it is even able to create a period like the Ice Age possible in an instant.
Artus Cimber
A character called Artus Cimber knows where the ring is and he is finally starting his journey to go and make it his own. The ring is hidden deep within the jungles of Chult and you will find that locating it wasn't the most difficult part as you follow Artus in the deadly and danger-filled jungles.
---
Husband and Wife
Pools of Darkness is the second book of the Pools series and keep in mind that we are not following any specific Forgotten Realms book order here, we are just listing some of the best books from the long series.
Anyway, this story takes place ten years after the events in the first book of this series, and you get to find out that Tarl and Shal are now happily married and are the protectors of the city of Phlan.
Underground Cavern
Everything was going smoothly until Phlan was suddenly in a whole lot of danger. The city was suddenly transported into what seemed to be an underground cavern. The reason for this and who could have done it will not be spoiled for you in our review and you get to discover all of the excitement from that for yourself as you get to this thrilling part of the book.
---
Forgotten People
This is a story from the Forgotten Realms world in which you get to witness the rise of power of a forgotten people. There is a long-lost kingdom of barbarians that no one was really paying attention to and was left alone due to not presenting a threat.
Unification
This kingdom lies somewhere between the kingdoms of the Realms in the west and the eastern lands of Kara-Tur. But now, this forgotten barbaric band of characters are under the rule of a very powerful leader who has managed to unite the mighty horsemen and form a powerful army that will soon show its might to all. Be prepared for a lot of exciting pages as this is the first book of the Empires series and a change to the whole world is about to start.
---
Spellplague
The Ghost King tells you a story that follows a terrible event caused by a Spellplague that has left the land of Faerun devastated. Salvatore's favorite character Drizzt is caught in the middle of it all and he is not alone, his companions are with him so they all need saving this time.
Crenshinibon
The hero who will come to the rescue is none other than Cadderly and all of these characters will come across the most powerful enemy they have ever faced, the evil and twisted Crenshinibon and the demonic crystal shard that we mentioned in a previous book will also be appearing again. Most of the characters thought this artifact was destroyed a while back so you can imagine their surprise when they find it is being used against them once more.
---
Ancient Evil
The last the Forgotten Realms book in our review is the first book of the Pools trilogy in which you get to read about a story that follows a series of events happening in the ruins of Phlan. An ancient evil is gathering its strength again and three heroes have been tasked with making sure it never reaches its full strength.
Thrilling Adventure
These three heroes who will be taking you along another thrilling adventure are the wizard Shal Bal, the ranger Ren, and the cleric Tarl. You will get to read as these three heroes band together and hope to defeat a terrible evil and restore the order in an ancient and sacred city. This is only the first book of the Pools trilogy and you can definitely feel excited for the stories that follow after this one.
---
How Many Forgotten Realms Books Are There?
The Forgotten Realms complete series offers you 292 books from a list of various authors. There have been tons of authors who have contributed some of the most exciting stories to the Forgotten Realms world and all of the stories are thrilling and interesting.
Who Publishes Forgotten Realms Books?
The original publisher for the Forgotten Realms series is WotC, also known as Wizards of the Coast. Although, there are a couple of books from the series that were initially published by TSR before the series was incorporated with Wizards of the Coast.
What Forgotten Realms Books Should I Read?
You may check our list of some of the best Forgotten Realms books ever written as the ones that we have listed, in our opinion, offer you some of the most exciting stories in the series. However, it's very recommended that you read every single book in the series if you have the time, as all of the stories are unique and very exciting for fantasy enthusiasts.
Which Forgotten Realms Books Cover Time of Troubles?
Time of Troubles is a very exciting fictional time period within the FR saga and the books that cover this period are all of the books in the Avatar Series. These books include Shadowdale, Tantras, Waterdeep, Prince of Lies, and Crucible: The Trial of Cyricthe Mad.
What Forgotten Realms Books Cover the Spellplague?
You can read about the exciting story of the Spellplague from the Forgotten Realms series in the following books: The Ghost King from the Transitions series, The Empyrean Odyssey series, the Abolethic Sovereignty series, the Wilds series, and in the book Waterdeep.
What Are the Best Forgotten Realms Books?
You can find the answer to this question in this article by checking out the titles of Forgotten Realms books we have listed for you. We find that the books mentioned here are definitely the top Forgotten Realms books out there and you can feel safe knowing that you will have a fun reading experience with those books.
---
Forgotten Realms Reading Order:
Evermeet
Cormyr
Homeland
Exile
Sojourn
Pool of Radiance
Realms of Infamy
Pools of Darkness
The Crystal Shard
Streams of Silver
The Halfling's Gem
Azure Bonds
Spellfire
Starless Night
Shadowdale
Tantras
Waterdeep
Song of the Saurials
Horselords
Canticle
Night Masks
The Ring of Winter
Soldiers of Ice
Prince of Lies
Pool of Twilight
Shadowbred
The Ghost King
The Companions
Charon's Claw
The Adversary
---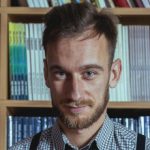 Robert is a science fiction and fantasy geek. (He is also the best looking Ereads writer!) Besides reading and writing, he enjoys sports, cosplay, and good food (don't we all?). Currently works as an accountant (would you believe that?)