Two Books, Same Title
There are two books that have this same title and both of them are by American author Harlan Ellison. However, these books are not very different as one is an original story called I Have No Mouth and I Must Scream and the other is just a collection of a few short stories by Harlan that also contains this same novel.
This book review of I Have No Mouth and I Must Scream is about the collection version and we will make sure to tell you which short stories by Harlan Ellison are in there as well as to tell you something about the main attraction itself, the book that has the same title as this one.
---
I Have No Mouth and I Must Scream Book
---
Harlan's Best Work
This short story collection book has stories inside that date back to a time period between 1958 and 1967. There are tales inside that describe some of Harlan's best work regarding his science fiction and horror stories that are like non-other. This special edition that we are showing you in our I Have No Mouth and I Must Scream book review has an original introduction by Theodore Sturgeon.
7 Stories
The collection contains seven stories of which two are said to be among the best by Harlan Ellison, those two are the one titled the same as this collection and the other is Pretty Maggie Moneyeyes. The other five of the seven stories in this collection are the following: Big Sam Was My Friend, Eyes of Dust, World of the Myth, Lonelyache, and Delusion for Dragonslayer.
No Love for Categories
An interesting fact about the author of this short story collection, Harlan Ellison, is that he actually strongly resists categorizing his books. For that reason, we could say that this collection has amazing science fiction and fantasy horror stories, but we won't say it to respect the author's wishes.
Disturbing Story
You should also know a thing or two about the main attraction of this collection, the novel that holds the same title as this collection, I Have No Mouth and I Must Scream. The original story that bears this title is a very disturbing one and not for the weak-hearted readers.
It tells the story of four men and one woman that are the only humans left alive after the total destruction of mankind by a powerful and evil computer referred to as an AM. AM first meant Allied Mastercomputer, then Adaptive Manipulator, and finally when it revealed its true self, it meant Absolute Menace.
Self-Awareness
The computer eventually acquired self-awareness and was not pleased with the state of its being. It was mad and angry upon the humans because they created it and it had to exist in this horrible world with absolutely no purpose. After it kills every human on the planet, it leaves these 5 characters and tortures them for a long time.
It has made them immortal and incapable of committing suicide. It does horrible things to them that you can read about in the book as a way of revenge for what they have done to it. The other stories in the collection are just as good as this one.
---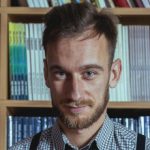 Robert is a science fiction and fantasy geek. (He is also the best looking Ereads writer!) Besides reading and writing, he enjoys sports, cosplay, and good food (don't we all?). Currently works as an accountant (would you believe that?)