Bio
Elizabeth A. Lynn was born on the 8th of June, 1946, in New York, New York, United States of America. Elizabeth is a prominent American writer, primarily known for her works in fantasy, though her science fiction work is not to be understated.
Career
A much-known fact about Elizabeth is that she is amongst the very first writers in the genres of sci-fi and fantasy to have LGBT characters. Taking note of this fact, a chain of LGBT bookstores, based in New York and California, acquired its name from a novel that Lynn has written – A Different Light.
Best Elizabeth A. Lynn Books
Groundbreaking
The earliest science fiction books that Lynn published were very much groundbreaking in the treatment of some sexual themes. For example, one of the main characters in The Sardonyx Net is a sexual sadist; in A Different Light, there is an important relationship between two men.
Elizabeth also received the prestigious World Fantasy Award – Novel, for her magical lesbian tale featured in Lynn's collection of short stories. We can now take a look at what the best books by Elizabeth A. Lynn are.
Ryke
Elizabeth's famous series The Chronicles of Tornor is comprised of three books. The trilogy's books go as follows:
Watchtower, published in 1979.
The Dancers of Arun, published in 1979.
The Northern Girl, published in 1980.
The trilogy starts out with the tale of Ryke. Ryke is a soldier of Tornor Keep. Tornor Keep is an exceedingly harsh castle located in a wintry land. As most fortresses are subject to, Tornor Keep is taken by a large group of raiders. Ryke, though, is eternally loyal to the prince – who, upon the death of his father, is actually now the lord – and aids him in fleeing the fortress along with two messengers.
Secret Valley
The group escapes to a secret valley. The valley is an old one, named in the honor of a land where the season is an eternal summer. In this valley, a soldier, Van, can be seen teaching a smaller group of followers a certain martial art falling between the art of Judo and Capoeira, though his own touch of an equilibrium-philosophy is evident.
Valuable Lesson
Together they set out to take the keep back, though they are soon taught each a valuable lesson. They see that their individual paths in life have not turned out in the fashion that their forebearers might not have intended. This is looked on in a positive light as Lynn believes that change is necessarily perpetual and needs to occur.
Fantastic Trilogy
Though the trilogy's premise entails a fantastic substrata, it is weighed or bogged down by the common elements of fantasy. Instead, Elizabeth focuses on the characters in this world and is concerned with the overarching theme more so than the cheaper thrills. Truly, all three of the books can be listed as the best Elizabeth A. Lynn books.
Check Price on Amazon
Kingdom of Ippa
Elizabeth A. Lynn's Dragon's Winter series is one of the most endearing fantasy stories that one can read. It contains the following two books in its composition:
Dragon's Winter, published in 1997.
Dragon's Treasure, published in 2003.
Dragon's Winter follows the Kingdom of Ippa. The Kingdom of Ippa hosts a lineage of many dragon- kings. The story deals with two brothers that are divided at birth, in the sense that only one of them is gifted with the tremendous ability of shapeshifting.
Deep Characters
The plot, however, is an exceedingly rich one, with deep, intriguing characters. When a particular character bites the proverbial bullet, the reader feels deeply affected by the tragic loss even though the story focuses on mythical creatures, such as dragons and changelings.
The benevolent of the twins is not a clear and cut persona. Instead his personality is that of an ambiguous character. Even though his actions are justified from a moral stance, he still poses a certain threat to those around him, he is a dangerous one, a deeply flawed one. This, however, leaves space for his growth towards being better.
Must-Read
Dragon's Treasure might even be a better book than its predecessor, though. It has a shift in its tone. Whereas the high-fantasy Dragon's Winter had the battle against evil, this one is about the characters, featuring an interpersonal and effective plot. The books are definitely a must-read if one is a fan of Lynn's work.
Check Price on Amazon
Chabad
The Sardonyx Net is a standalone novel from the talented hands of Elizabeth A. Lynn. It was published in the year of 1981.
The Sardonyx Net's story takes place on faraway planet Chabad. The wellbeing of the planet's economy is incumbent upon their slave trade. Slavery on this planet is insured by way of drugging the slaves, though they are not the ones that manufacture or control the same drug.
Interplanetary Police
The interplanetary police force, however, despite the fact that they tolerate the slavery that occurs on Chabad, are wholly against the import of the same drug. The quintessential baddies in the books, the slaveholders, are the ones that we come to feel sympathy for.
Rhani is a kind woman that likes it more when the slaves view and treat her as a kind of gentle mistress. Zed, however, Rhani's brother is a complete sexual sadist that uses his slaves to satisfy his own needs. Rhani takes steps to ensure that the slaves are not mistreated too badly from the lecherous hands of Zed.
Complex Person
Zed, in spite of the sexual deviancy he is known for, is a very complex person. He, himself, is in love with Rhani, but he does not want to do anything with her. The fact that intra-generational incest is an accepted thing on Chabad, lets us see that Zed is in control with his urges.
He also has a kind of self- righteous morality whereby he only punishes the slaves he deems bad. The book's complexity is astonishing. Definitely one of the best Elizabeth A. Lynn books.
Check Price on Amazon
What We Can Get
A Different Light by Elizabeth A. Lynn is another standalone novel. It is one of the most intriguing sci-fi books that Lynn has written. It was published in 1978.
The story is not interested in the intriguing, high-tech science of most sci-fi books, but about what we can get through science and, more importantly, about what science can never give us.
Jimson
Protagonist Jimson is an artist, known all-throughout the galaxy and his works are sold everywhere. Jimson also had cancer, but it was cured as any and all cases of cancer were. There is but one catch, though, and it is a doozy: Jimson is now planet-bound. If he so much as leaves the planet, the cancer can once more metastasize, grow, and, eventually, take Jimson's life.
The question is what is worth more? Living a longer, though limited, bound life, or a chance to dance amongst the faraway stars, deep in the cosmos? The heart of the artist is an unflinching one and Jimson takes his chances and jumps to hyperspace to see former loves, his own unfulfilled needs, and he faces his own mortality.
Nexus
Jimson finds a temporary home on Nexus where he meets former lover Russell and the pair reconcile. Russell was offered and accepted a job to go through the uncharted territories of the starmap and retrieve (read: steal) an artifact. Jimson accepts and goes along his partner, braving the adventure that just might take his precious life.
Two other stories that are sure to intrigue and satisfy readers are The Silver Horse and The Woman Who Loved the Moon & Other Stories.
Check Price on Amazon
Author
Books and Authors From the Same Genre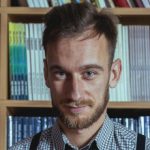 Robert is a science fiction and fantasy geek. (He is also the best looking Ereads writer!) Besides reading and writing, he enjoys sports, cosplay, and good food (don't we all?). Currently works as an accountant (would you believe that?)