Bio
Quirk was born on the 5th of June 1966, in Westfield, New Jersey of the United States of America. He is, as of the moment of writing, aged fifty-three. Quirk most often writes in the field of science and humor, along with adventure and adventure fiction.
It's odd how different the feel from his books can be, as, more often than not, his science humor is deliberately different from his action fiction – almost as if it's not the same person writing. Quirk is a spokesperson for the non-profit Seasteading Institute, too. Not much is known about the private life of Quirk, but we can say with a ton of assurance that he is an outstanding writer in both genres that he delves in. As such, we are now going to take a look at the best Quirk books.
---
Best Joe Quirk Books
---
Why We Do What We Do
It's Not You, It's Biology was published in the year of 2008. It spans about 280 or so pages, but the content inside is somewhat worth much marvel. It just might be Joe Quirk's best book!
By and large, the book represents a peculiar, fascinating look into what makes humans act and behave the way that we do when we're in love, when we're dependent on a certain person for coitus – i.e. sex –, and when we are in a relationship.
Engaging Process
The narrative that Quirk uses, in the slapstick, funny, yet penetrating fashion that he is known for is genuinely entertaining. What most science-heavy books get wrong is the mood: they make it seem all so serious, thus leaving the reader almost drained by the time they've finished a particular paragraph or chapter.
Quirk, however, makes the whole process of teaching us things a really interesting and engaging one. It's been noted that upon reading the book, people feel an indescribable urge to share it with friends, family, and lovers, alike, as its merits for teaching are only exceeded by the entertaining facets it boasts.
Justifying the Behavior
Like the reader might have expected, Quirk tries to explain and justify the behavior of humans and how it is affected by certain conditions that arise at the point of one's life. The differences between the attitudes and actions of men and women are, also, explained, as they are looked at from the lenses of history, biology, and even psychology. Provocative, funny, and infinitely enthralling, the best-rated Quirk books are the one to read next! Let's now move to the second entry of our best Joe Quirk book reviews.
---
Trademark Humor
Sperm Are from Men, Eggs Are from Women by Quirk was published in the year of 2006. With a title quite as wonderfully provocative and striking as 'Sperm Are from Men, Eggs Are from Women', we can make sure that the substance of the book isn't lacking one bit.
The trademark vigor and humor of Quirk aren't lost in the slightest but are all the more elevated in the context of human sexual life, and reproduction. No surprise, it is also one of the most popular books by Quirk.
Fascinating Facts
The question that Quirk tackles so masterfully is concerned with our collective romantic life. Why is it that, in terms of romance, women are timid or a bit arch, while men seem to be oblivious and unobservant?
As Quirk is eager to let the reader know, it all stems from the actions and intricacies of the minuscule cells that are responsible for the creation and birth of us all. While this is the selling point of the book, there are also whole multitudes of tidbits and little-known facts that will have any reader fascinated.
Deeper Biology
Some such tidbits are the following: if the female portion of the relationship is unfaithful to the male, her own disloyalty can impact and modify the deeper biology of the male.
In a sense, sperm could live its whole life without the need to see a female egg, while men, alike, are aroused and enthused at the sight of an undressed female body; and, how is it that we can change our own behavior so as to attract that alpha mate. As engaging as any Quirk book, and doubly provocative. A clear contender for top Quirk books.
---
Action Adventure
The Ultimate Rush was published more than thirty years ago, now, in 1999. Despite having written books with exceptionally different themes, The Ultimate Rush might be the weirdest, yet most satisfying book by Quirk.
As such, we think that The Ultimate Rush is to be numbered among the best books by Joe Quirk. Unlike our other entries, this is actually an action-adventure tale by Quirk – one of the weirdest ones out there.
Chet Griffin
In it, we follow Chet Griffin. Chet is a convicted hacker, and, oddly enough, the fastest rollerblading messenger in San Francisco. Chet received one very simple thing to do. This particular assignment, however, took a turn for the worst very quickly. Soon enough, he's being chased by Chinese mobsters, the police, and everyone and their mother.
The themes are of a very large, different range – there's the obvious criminal fiction writing that is implied by the plot, but it's also a singularly postmodern tale. Then since Chet is a hacker, it gets into techno-thriller waters, there are cyberpunk themes, and plenty more. Well, it sounds like the best Joe Quirk novel, doesn't it?
Bewildering
The book is a through and through the panoply of different themes that interact in ways completely unfound, bewildering, and markedly entertaining. Quirk's humorous prose coupled with the uncommon themes created a story at once appalling, and astounding.
These three reviewed Quirk books ranked as the best-selling books by Quirk, so make sure not to skip any of them. Other books that readers will definitely love are the following: Exult, Call to the Rescue, and Quirk's Seasteading. We think that they are some of Quirk's best books as well.
---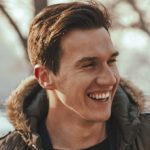 Michael is a graduate of cultural studies and history. He enjoys a good bottle of wine and (surprise, surprise) reading. As a small-town librarian, he is currently relishing the silence and peaceful atmosphere that is prevailing.