Sarah Janet Maas
Exceptional writer Sarah Janet Maas was born on March, the fifth, in 1986, in New York City, New York, United States of America. Sarah Janet Maas is a beloved American author, primarily of fantasy novels mixed with a bit of romance. Her most well-known novel is, in fact, her debut, Throne of Glass, which also has its own series.
---
Throne of Glass Book Series
---
Education
As we noted, Sarah Janet Maas was brought up in New York City, New York, US. It was in 2008 when a twenty-two-year-old Sarah Janet Maas graduated from Hamilton College, which is located in Clinton, Oneida County, New York. An intriguing part about Sarah Janet Maas' graduation is that she actually graduated Magna Cum Laude. Sarah majored in the subject of creative writing, with a minor in religious studies.
Career
Sarah Janet Maas was only sixteen-years-old when she first starting writing Throne of Glass, despite the fact that it was published roughly a decade later. Initially, the novel was named Queen of Glass.
The first couple of chapters were available on the website Fiction Press, and they were amongst the most popular stories at the time on Fiction Press. However, when Maas decided that she wanted to publish the story as a traditional novel, she deleted the chapters from the site.
Right now, Sarah Janet Maas resides along with her husband in Pennsylvania. They have had one son, thus far. The child is a boy named Taran, who was born in June of the year of 2018. Now, with all of these things covered, let's take a look at our review.
Iconic Series
This is without a doubt one of Sarah Janet Maas' most iconic series. It is what jumpstarted her career, as the first book of the series is the first book that Sarah ever published. The series, itself, is consisted of a total of seven novels, though tie-in novels are, of course, in existence. The books of the series go as follows:
Throne of Glass, published in 2012
Crown of Midnight, published in 2013
Heir of Fire, published in 2014
Queen of Shadows, published in 2015
Empire of Storms, published in 2016
Tower of Dawn, published in 2017
Kingdom of Ash, published in 2018
Caleana Sardothien
This series is concerned with the main character, Caleana Sardothien. Caleana is quite a young female, only aged eighteen, but she's also an assassin. It just so happened that someone close to Caleana betrayed her and she was thus given a one-year sentence to work in the horrible conditions of the salt mines of Endovier. Caleana takes her sentence like a stoic, as she's admitted that there is little hope for liberation, only for the final liberation: death.
However, upon the passing of the allotted one-year period, the Crown Prince named Dorian and Captain Chaol come by the salt mines and propose to Caleana a singularly interesting and definitely alluring offer. If she competes and takes part in a competition where she'll need to fight other contestants, and if she so happens to win, Caleana will be granted the title of King's Champion for a four-year period. Thus, Caleana will finally be liberated.
A Choice Like None Before
Caleana considers the offer and she knows that it presents the only chance she will ever have at getting her freedom back, and if she doesn't accept, she'll end up working these salt mines until her strength gives in and she finally succumbs to the suffering she feels each day.
To be noted is the fact that Caleana isn't just a run of the mill assassin only interested in taking lives, skinning her victims, or just the bloodshed that the stereotypical assassin might be driven by. No, Caleana is also a young woman. Caleana, having passed a full year in the derelict conditions of the salt mines wants to feel like the woman that she is.
Young Spirit
She, upon arrival in the palace of the King, takes her time looking at numerous, new dresses, and she, in the adorably flawed manner that her absorbing character is portrayed, questions whether the Prince and the Captain actually like the way that she looks; she wants to know if she's still attractive.
This little quirkiness about Caleana allows the reader to see her as not just the tortured soul of the mines, but also as the young spirit whose levity and frivolity are marked and are driving forces behind her. She is much more than just an assassin, but she is still one hell of an assassin.
Tournament
The opponents that come to face Caleana in the competition are thieves, warriors, and assassins similar to her from the whole land. Each of these competitors is sponsored by the members of the king's council.
If Caleana succeeds in defeating the opponents put in front of her, thus eliminating them, she will receive the ultimate prize we mentioned. The training that Caleana receives from the Captain is one that drives her; it's a dauntingly challenging process, but one that also excites her. With time, though, the Prince begins to exhibit feelings towards her, and the romance slowly gains traction.
On the other hand, a competitor has just been found murdered. Another soon follows, and Caleana already knows that something fiendish goes on in the backdrop of the competition.
Different Characters
In the following books, the story follows different characters from the land, as the mighty fall, and the mightier rise. Outright amazing, the book is one that doesn't allow for the reader to take a break.
It hits all of the hallmarks that a proper young adult fantasy novel should hit, and then one-ups all of them. The authoress' other series are equally great. A Court of Thorns and Roses is one to check out first.
---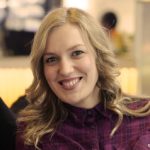 Alissa is an avid reader, blogger, and wannabe writer. (She's a much better cook than a writer actually). Alissa is married, has one human, one feline, and two canine kids. She always looks a mess and never meets a deadline.