Best Japanese Children's Books
Wild Imagination
Japanese literature holds some of the best stories to read and make your imagination flow wild, this means even more so when it comes to children as their imagination needs a lot more attention and excitement.
The stories you are about to see here are some of the best Japanese children's books out there so be sure to choose which one would suit your kids' style the most.
Inspiring Stories
This collection by the English language writer Florence Sakade who has had a lot of success publishing in Japan holds 20 children's stories that are surely going to make things interesting for them. To get a perspective of what kinds of stories you can expect inside, we can share a few examples.
Friendly Hero
There is a very friendly hero who is described as magnificent but then you read that he is only 1 inch tall, his story will definitely show you that no matter how big you are, you can still make a difference.
Magic Tea Kettles
Then there are magic tea kettles that will definitely be throwing a few surprises at you, goblins with pretty long noses who wish to play and have fun all day, and plenty more other characters who are going to bring all of the excitement to the kids.
Check Price on Amazon
Tamia
This 26-page book will definitely be read to your children a couple of times per day once you show the story inside to them.
A wonderful creation by Philipp Winterberg that talks about a character named Tamia who travels around on her adventures as she stops to talk with all kinds of animals she meets on the way to ask them if she is considered to be small as she is unsure of this.
Beautiful Storyline
The conversations that Tamia and the animals have are perfectly written for children to understand and really imagine how meeting and talking to an animal would go, the storyline is simply beautiful and everything flows very naturally in this book. These things definitely make this book one of the best
 Japanese kids' books. It's also a book that will prove useful if you and the kids are just trying to learn Japanese as this edition is in both English and Japanese, so you can read and compare the words to learn as efficiently as you can.
Check Price on Amazon
Quest for Food
This edition of the The Very Hungry Caterpillar is in both Japanese and English as well and it's a book that will definitely sweep you away by the incredible design and illustrations that Eric Carle himself has done.
The story is even more interesting for children as they get to hear a story about a caterpillar who just eats and eats. Its life begins as the caterpillar hatches from an egg one day and begins its quest for food, eating away through every vegetable, fruit, and anything else edible it could find.
Chrysalis
It just keeps eating and eating but it doesn't know that the apples and the other things it was eating are not proper foods for a caterpillar, so a few days later, when the caterpillar eats through a leaf (the right food for a caterpillar) it feels better and something magical happens, an urge to spin a chrysalis around itself
appears and soon after, it becomes a beautiful butterfly. The narrative of the story will surely prove interesting for any child and the graphics will astound if nothing else.
Check Price on Amazon
Very Entertaining
Learning Japanese, like any other language, is definitely a plus in a lot of areas, and what better way than to start learning at an early age. This book by Michelle Haney Brown offers exactly that but in a fun and engaging way.
Michelle has made sure to write this book in a way that won't become dull to kids as soon as they start reading and the illustrations done by Aya Padron also bring more excitement to the book.
Fun Way to Learn
The 32 pages within the book present a fun way to learn Japanese and also have fun while you are at it, it's a preschool learning book that should prepare children a little before the hard stuff comes.
However the case is, learning a new language is always appreciated and the rhymes that come with the story of this book will definitely be appreciated by children as it sounds fun and exciting.
Check Price on Amazon
Perfect Bedtime Story
Chirri and Chirra are the main characters of this delightful Japanese children's book. You follow their adventure to reach a US market right before they become super tiny and instead have to go through a magical world that is hidden in an area of tall grass.
These will definitely be an exciting 40 pages for any child who wants the perfect bedtime story every night.
Fascinating Characters
Kaya Doi makes sure to write one of the best Japanese children's books indeed as the story inside introduces you to many friendly and amusing characters like the hard-working bees, a lot of fascinating bugs who have their own stories to tell, and plenty more who will make sure that the story never turns dull.
This author is also known to write many children's books that stick with stories that include environmental teachings so that the kids know that nature is important such as you can see in this book as you meet all of the hardworking critters from nature.
Check Price on Amazon
Stuck!
Shinsuke Yoshitake writes one of the most unique and funniest children's tales that involves a boy who one day gets stuck in his clothes and starts to panic.
We all know that getting dressed and undressed is an irritating job for the little ones, so this story will definitely teach the kids a valuable lesson when it comes to being patient and also make them laugh out loud for sure.
Help is Always Welcome
The protagonist of this story is a stubborn boy and his worries begin when he gets stuck in his clothes before bath time as we mentioned. He finds himself in this situation because he wants to do things without the help of his mom anymore so you can see what kind of problems that has brought him.
Crazy thoughts begin to rush through his head as he panics in fear of what might happen if he can never become unstuck. This story definitely fits the requirements of being on our list about a few of the best Japanese books for children out there as it presents a funny and valuable story for the kids.
Check Price on Amazon
Baby Foxes
As you can expect, the main characters of this story by Kimiko Aman are children again, these two kids go on quite the interesting adventures as they head out to search for their jump rope.
On the way, they discover that a bunch of adorable baby foxes are playing with their jump rope. The next thing you know, the kids and the foxes are happily playing with it together until the twists start coming their way.
Roxie
The girl who was looking for her jump rope is called Roxie and one of the baby foxes was also called Roxie. Their troubles begin when they both see that the name Roxie is engraved on one of the rope's handles, so you can imagine how kids can get when it comes to something being theirs.
The girl knows it's hers because she had it previously, and the baby fox thinks it's hers because she made a wish for a jump rope and there it was, with her name on it. What happens next, is up to you to find out and read to your children.
Check Price on Amazon
Vivid Imagination
Taro Gomi's Over the Ocean is a children's novel that talks about a young girl who lets her imagination flow wild as she sits in front of an ocean and just wonders what lies beyond all of that water and waves.
Her imagination is definitely something that every kid would find fascinating as they too might imagine the same things that the protagonist of this book will.
Deep Story
In her mind, crazy ideas start forming that involve boats that are filled with all kinds of fun and exciting toys, families that live happily in big houses with yards and all of that, huge skyscrapers that are filled with tons of people, and many things like that.
There is a bit more depth to the story as well, but nothing too complicated that children would find hard to understand and quit immediately after they start the book. The crazy ideas in this book definitely make it one of the best Japanese children's books around.
Check Price on Amazon
Erin
The Beast Player by Nahoko Uehashi is a series by this Japanese award-winning author who writes this epic fantasy tale which both children and adults can have a great time reading.
You get to find out what kind of story this is as you meet the protagonist, a 10-year-old girl named Erin who lives with her mother Soyon in a small village called Ake village.
Powerful Creature
Almost all of the people who live in this village are devoted to serving and nurturing a unique, one of a kind creature called Toda. This creature is big and powerful and is important for the survival of the whole country. Soyon, Erin's mother, is one of the most skilled vets in the village and she takes care of these huge creatures like no other.
Complications
Soyon's life, and Erin's for that matter, becomes super complicated when Soyon is held responsible for the death of two Kiba, the most powerful kind of the Toda creature. The series is definitely a long one, but it's the perfect story to keep you and your kids entertained for a while, so instead of repeating the same old story every night, you can read this one for a longer time period.
Check Price on Amazon
Japanese Culture
If you want your kids to know a lot about Japanese culture, the songs, the games, literature, and so much more, then this children's book is the perfect thing for that job. You can take a look at our article about the best books about Japan, where we covered this book as well.
Two Friends
The story by Willamarie Moore is told by two characters, they are friends and you get to read about their adventures in Japan as they introduce you to their favorite places, talk about the best Japanese holidays, about life in school, a little something about their homes and traditions, and so much more valuable knowledge that is told in the perfect way for kids to be entertained and still learn a thing or two.
Introduction to Japan
This book is short and yet it holds so much information that introduces everyone to Japan, the characters show you how to make mochi, the traditional New Year's sweet rice cakes, they help you learn traditional Japanese songs and poems, you can learn to make origami and other cool crafts that originate from the fascinating world of Japan. This book is, without a doubt, one of the best Japanese books for kids ever.
Check Price on Amazon
Real Treat
Your kids are definitely in for a real treat if you do decide to get them this book by Tupera Tupera. The interesting part of this brilliant work of art is that inside are a bunch of animals with eye-popping underwear, each page reveals another animal in colorful undies and you get to read a short story about that animal.
Does the Job
This one is definitely a book that will keep the kids entertained for a while, if the words don't do the job, then the colorful illustrations definitely will.
The book is also very engaging as the story requires the kids to think on their own as they figure out how to find the animals' underwear. This Japanese writer has surely created a masterpiece, one that will be loved and adored by children everywhere.
Check Price on Amazon
Amazing Poems
This brilliantly illustrated and written book by Esperanza Ramirez-Christensen is a collection of twenty poems written in both English and Japanese so that kids can have fun and also learn a new language as well.
These poems are carefully created to be thrilling for kids, introducing all kinds of fun and exciting characters who tell a variety of amusing stories.
Exciting Illustrations
Each of the 20 haiku poems has its own page that shows a watercolor illustration of something that is relevant to the story, these illustrations definitely add to the excitement of the story as kids can let their imaginations flow wild and better grasp what the actual haiku talks about.
Connection to Nature
Also, pretty much all of the stories have something that is regarding our connection to the natural world, this makes for a perfect way to show children how nature is important and how much we depend on it, aside from that, it's pretty cool as well as all of the characters and events inside are inspired from nature itself.
Check Price on Amazon
Getting Around
Here is one of the best Japanese children's books that can help anyone who doesn't know a single Japanese word while they're maybe traveling to Japan or similar scenarios.
The book includes 100 Japanese words that are perfect for when you are in Japan and ones that can help you get around with words useful for the right situation like looking for food, the restroom, directions, and stuff like that.
Effortless Learning
There is more to the book as every single word has its own illustration that further eases the process of understanding and learning faster and there is also a clear pronunciation guide to help you not sound like a total fool.
A great added bonus that no one can complain about is the addition of an audio guide for the words which you can access by simply scanning the QR code from the book and reviewing the contents where it leads to. So, if you are planning your next trip to Japan and have no time to learn half the language, this simple book can definitely help out to get around.
Check Price on Amazon
Simple Story
The last book in this article is Into the Snow by Yuki Kaneko and the story is told from the perspective of a child and the main character of the story.
Inside, your kids get to hear a story that sounds very happy and makes them feel good, a simple story that the author does an outstanding job of describing. You get to read about a boy having fun on a snowy day, with permission from his mother of course.
Peace and Joy
This short book of 32 pages is the perfect thing to read to your child before bed as it is a story that sounds happy and calming as we mentioned. They will definitely enjoy the peaceful and joyful events happening in this story by Kaneko.
Hopefully, you will find that these books are some of the best Japanese kid's books just as many others have as the stories inside are perfect for children thanks to the fun and unique characters inside and the amusing and thrilling adventures they experience.
Check Price on Amazon
Author
Books and Authors From the Same Genre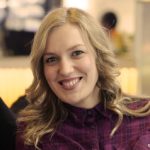 Alissa is an avid reader, blogger, and wannabe writer. (She's a much better cook than a writer actually). Alissa is married, has one human, one feline, and two canine kids. She always looks a mess and never meets a deadline.