The Author
Louise Candlish is currently one of the big names in British fiction. She's written 16 best sellers, with arguably the best Louise Candlish book, Our House, winning the Crime & Thriller Book of the Year award at the British Book Awards of 2019.
Her books have become so popular that Our House hit the screens as a popular ITV drama in 2021. It did so well that Louise Candlish's latest book, The Heights, is already being adapted for the TV treatment. Readers love her twisting thrillers set in the realistic everyday environment of the London suburbs.
Backstory
Candlish was born in Hexham, Northumberland but spent most of her youth growing up in the Midlands town of Northampton. At 18 she left home to study English at University College London. After graduating she used her love of English to land jobs as both an illustrated books editor and copywriter. She released her first book, Prickly Heat, in 2004 and has since repeatedly topped the Sunday Times best-selling author list.
---
Best Louise Candlish Books
---
The Barista
I start this list with one of the most popular Louise Candlish books, The Other Passenger. It follows the story of Jamie, a barista approaching 50. Once a high-flying marketing executive Jamie has left it all behind him to live a simpler life with his wife, Clare.
Jamie's new life only gets better when he meets Kit, a fellow commuter on the Thames Clipper. The two become fast friends and their commutes together are the highlight of both of their days. That is until one day Kit isn't on the morning boat. As Jamie disembarks, he finds the police waiting for him. Kit is missing and Jamie is the lead suspect.
The Argument
It turns out that on their last trip, Jamie and Kit had an argument after a few drinks. Other passengers saw them and have all pointed the finger at Jamie. Jamie turns to Kit's wife, Melia, for help but something's off. Is Jamie being framed, is someone from his past seeking revenge?
Candlish masterfully unveils a captivating mystery full of twists and turns that I never saw coming. Her characters are well-developed but flawed which makes them all the more realistic and relatable. On top of all this, the book examines complicated themes like friendship, loyalty, and the consequences of our actions. Just how well do we know the people we love? The Other Passengers is a must-read for fans of psychological thrillers.
---
The Cheat
Our House, one of the best Louise Candlish books, is a captivating domestic thriller that kept me guessing until the very end. The novel follows the lives of Fiona and Bram Lawson, a seemingly perfect couple who have built their dream home in a desirable London suburb. That is until everything falls apart.
Fiona soon discovers that Bram is a liar and a cheat. She and Bram separate and enter an agreement where each of them gets to spend a few nights a week in the house with their children. The system works great until one day, Fiona returns home to strangers moving in. Her husband and children are missing. It turns out Bram's affairs were only the tip of the iceberg.
The Victim
What makes this one of the best Louise Candlish novels is its innovative structure. The story is told through alternating perspectives including Fiona's podcast "The Victim", a note from Bram, and the first-person perspectives of both spouses. Candlish uses this structure to explore the consequences of keeping secrets and the destructive power of lies in a relationship.
The characters are complex and flawed, making them all the more relatable and compelling. Candlish expertly balances suspense and tension with emotional depth, creating a story that is both thrilling and thought-provoking. Overall, Our House is a well-crafted and suspenseful novel that kept me guessing from beginning to end. Its unique use of perspective puts it in the upper echelon of modern mystery thrillers.
---
The Surprise
The Heights, the latest book by Louise Candlish, is a gripping domestic thriller set in a seemingly normal household. The novel opens with Ellen Saint, a seemingly normal housewife, looking out at the splendid view of her fancy London apartment. What she see's shocks her to the very core. In the apartment window opposite is a man who should be dead.
She knows he should be dead because she remembers killing him two years ago. What comes next is a wild ride, told from the perspectives of Ellen and her increasingly worried family, as Ellen becomes obsessed with how the man survived and how she can get rid of him for good.
Grieving Mother
Candlish plays around with the timeline as the book jumps between the present and flashbacks that explain why a devoted wife and mother would stoop to murder. Ellen makes a wonderful narrator, she's quirky vengeful, and completely unreliable.
The Heights is certainly a contender for being the best Louise Candlish book. The storytelling is masterful and the plot keeps you guessing. With such an unreliable narrator, nothing is as it seems. Candlish excels at writing relatable characters, but Ellen on a mission vengeance, is easily one of her best.
---
Hydrophobia
The Swimming Pool is a gripping tale that follows Natalie Steele, a normal woman, and mother who becomes entangled in a dangerous web of desire, secrets, and betrayal. Natalie is married to Ed, and together, they have a daughter, Molly, who suffers from a terrible fear of water.
In their efforts to overcome Molly's fear, Natalie and Ed have become overly domineering, subjecting Molly to therapy and constant monitoring, leaving little room for privacy. However, their lives change when they meet Lara Channing, a former synchronized swimming champion, and her charming husband, Miles. Natalie is drawn to Lara's glamour and warmth, and their friendship soon spirals out of control, leading to a shocking revelation.
Split Timeframe
The novel is divided into three timeframes, which alternate between Natalie's childhood, the beginning of the summer, and the end of the summer. This technique helps to build tension as it keeps us guessing as we're hit by reveal after reveal. Just as we think we know what's going on, the epilogue hits us with one final haymaker of a twist.
Overall the novel is a nice easy read and it's easy to see why it's one of the best-rated Louise Candlish books. It's a well-written page-turner featuring a cast of characters that while not necessarily likable, are well-fleshed out. I particularly enjoyed how Candlish teases Natalie and Ed's overly politically correct sensibilities and how even with all the drama going on the book manages to be an amusing portrayal of modern middle-class lifestyles.
---
The Disappearance
When Christy and Joe find their ideal house on their dream street, Lime Park Road, at a bargain basement asking price it all seems too good to be true. But that doesn't stop them from taking it. Maybe they should have listened to their instincts.
They soon start second-guessing their decision. Strange questions begin to arise. Why did the previous owners leave so suddenly after investing so much? And why won't any of the neighbors talk about what went on? As the two begin looking for answers their dream home becomes a nightmare.
The Perfect Lifestyle
The story is told from the alternating points of both the Davenports and the Frasers whose stories start miles apart but soon come crashing together. At first, it seems like everyone on Lime Road Park is living their best lives but what the Davenports discover reveals something far darker lurks behind the street's closed doors.
The pacing is excellent and while the book isn't as creepy as its name might suggest, it's a gripping read that kept me glued to my kindle. Like many of her books, this one is a reflection on the dangers of seeking "the perfect lifestyle" and how we can only cover up in the cracks in our private lives for so long.
---
Room with a View
The Skylight is a new short book by Louise Candlish that will keep curtain twitchers up at night. Our protagonist is Simone, a seemingly normal woman with a pretty mundane secret. She likes to stare out of her bathroom window into her neighbor's skylight.
She's learned a lot about them. She knows what they like to eat, who their friends are, and even what mood they're in before they leave the house. This seemingly innocuous habit takes a dark turn however when she sees something she shouldn't have. Soon her life takes a dark turn and she finds herself plotting a terrible crime.
Nosy Neighbor
Simone makes an interesting lead. While seemingly normal at first, as we learn more about her, we learn of her disturbing past, making her viewing habits seem less innocent. What begins as innocent curiosity becomes an obsession with her neighbor's seemingly perfect lifestyle. Jealousy is a dangerous thing.
The boom might be short at only 89 pages but deserves a spot on any list of Louise Candlish books ranked. The story is packed with suspense and tension and I was hooked from start to finish. People watching will never be the same again.
---
Strangers Meet
The Disappearance of Emily Marr is a little different from Candlish's other books and is all the better for it. While her books usually focus on the hidden lives of seemingly normal suburban people, The Disappearance of Emily Marr is a heart-wrenching novel about the bond between two strangers.
The novel follows Tabby Dewhurst who has ended up moneyless and heartbroken on a beautiful island off the coast of France with no place to stay. That is until she happens to hear a local repeating aloud the access code to her cottage. Before she knows what she is doing Tabby sneaks into the stranger's house, finding a warm place to rest her weary heart.
The Squatter
Amazingly, when the owner, Emmie (Emily Marr), returns, she doesn't throw the squatter out. She listens to Tabby and promises to help her. The two soon embark on a touching friendship, something they both sorely need. The only fly in the ointment is the fact Tabby can't help but shake the feeling that Emmie isn't being fully honest with her.
For the most part, this is a beautiful and sad portrayal of two women who have had to overcome unfortunate events beyond their control. Watching their relationship blossom is truly touching. Underpinning this fledgling relationship, however, is a sense of unease that Candlish carefully nurtures. The thrilling twist that comes at the end of the book is well-earned and completely turns the previous 300 pages around. It left me shocked and thrilled.
---
The Trip
The Day You Saved My Life is a touching story about passion and how far people will go for the people they love. Holly is a single mother in her early twenties who has been battling terrible post-natal depression ever since the birth of her son, Mikey. The only thing that keeps her sane is the constant support of her mother, Joanna.
Joanna is a devoted mother and grandmother who has given everything to raise her daughter and grandson. When she wins a trip of a lifetime to Paris, she decides to take Holly and Mikey with her, hoping the trip will help bring back the daughter she loves from the depths of her despair. Little does she know how life-changing the trip will be.
The Accident
During their holiday they take a boat trip along the Seine. Just as Holly is beginning to unwind, a terrible accident happens and Mikey falls in. As Holly and her mother stand there frozen a hero comes to the rescue. This is just the prelude to a journey that will change the lives of all involved.
The Day You Saved My Life is a touching and thought-provoking novel that raises moral questions about the nature of love, passion, and the ties that bind us. It's a little slower than some of Candlish's other books but that's ok, it also has more depth. The way Candlish delves into the psyches of Holly and Joanna had me hooked from the first page to the last. I highly recommend it to anyone who enjoys modern women's fiction.
---
The Murder
In Those People Candlish uses her usual setting of an upscale London neighborhood to tell a thrilling tale of escalating class warfare. What makes this one of the best Louise Candlish books is how she plays around with the structure. The novel starts with a tease about the horrific death of an unnamed character before jumping back in time by 8 weeks to explain the events leading up to the murder.
Compared to most Candlish books the novel has quite a lot of main characters. We have the successful Ralph and his domineering wife, Tess. The stressed-out young parents Ant and Em and the ambitious Sissy, who has just started her own bed and breakfast.
Neighbor from Hell
All the characters get along well until Darren, a complete commoner, moves into the neighborhood after inheriting a house from his aunt. Darren plays loud music, leaves junk cars outside his house, and generally makes a nuisance of himself. What follows is class warfare as the neighborhood unites to get rid of Darren, by any means possible.
Candlish has a lot of fun with this setup. What makes this one of my top Louise Candlish books is the brilliantly witty and wryly intelligent writing as Candlish manages to send up both the snobbish neighbors and the irritating Darren. Some of the plot twists and turns strain credulity at times, but with writing this good I didn't really care.
---
The Mother
Told in the first person, The Second Husband tells the story of Kate Easton, a 30-something divorced single mother, and her seventeen-year-old daughter. Kate's ex-husband, Alistair, is getting remarried. To top things off, Kate is struggling to make ends meet and so has been forced to look for a lodger.
Everything changes for her however when the charming Davis moves in next door. Kate quickly falls for his, charming, charismatic ways and he's the key to distracting her from all the other family drama going on.
The Discovery
Since this is a Candlish book, you can probably guess there's a twist coming. Everything seems perfect until after Kate and Davis tie the knot. Only then does she make a discovery that threatens to destroy her entire family.
What holds this back from being one of the best books by Louise Candlish is how predictable it all is. If you've read the title or the novel's tagline, then you'll see the big "twist" coming a mile away. Thankfully, the book is saved by Candlish's characterizations of Kate and her daughter, who are utterly likable. Even if I saw the ending coming, I enjoyed watching Kate get there.
---
Final Thoughts
The best novels by Louise Candlish are defined by their fleshed-out settings and casts of likable, realistic characters. No one does urban drama quite like Candlish. She is one of the best at examining seemingly idyllic neighborhoods and peaking behind the twitching curtains.
Louise Candlish book reviews often describe her books as "chick-lit" which I think does them a disservice. While certainly books like "The Second Husband" certainly fit that tag, the best-selling Louise Candlish books, like "The Other Passenger" are mystery thrillers that belong with the greats of the genre.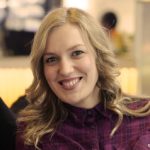 Alissa is an avid reader, blogger, and wannabe writer. (She's a much better cook than a writer actually). Alissa is married, has one human, one feline, and two canine kids. She always looks a mess and never meets a deadline.