A Man of Many Talents
Linwood Barclay is the American-Canadian writer best known for his works in the detective fiction genre. The author has had a very productive writing career and besides publishing, he also has decent experience and recognition as a columnist and a comedian. I should also mention that he has long stopped his work as a columnist and he usually uses humor books to carry out his comedic work.
The writer was born in 1955 in the coastal town of Darien. His father Everett Barclay worked as an illustrator and when he received a job offer from Canada in 1959, Barclays moved there indefinitely. After their seventh year there, the family bought a camping ground in Bobcaygeon, Ontario. They ran it as a family business until Everett passed away five years later when the author was only sixteen years old.
Ross Macdonald and Detective Fiction
Linwood tells us that his interest in detective fiction sprouted at a young age and that he was heavily inspired by Ross Macdonald who had also spent his early years in Ontario. We also know the writer wasted no time pursuing a literature degree at Trent University after he graduated from his local high school. There, he also had the chance to meet with his favorite writer who wished him well in his future career.
---
Best Linwood Barclay Books
---
His Most Renowned Work
We are starting off with our article and the first piece that we are going to talk about is going to be one of the best Linwood Barclay book series, No Time For Goodbye. As you can probably guess by its place in the list, it is one of the most well-known works of the author. It is made up of two books, No Time for Goodbye and No Safe House which were published in 2007 and 2014 respectively.
The events of the book revolve around Cynthia Bigge and the mysterious disappearance of her family. This event takes place when Cynthia is just fourteen years old and is trying to discover what life should look like for her. When her father finds her drinking and making out with a much older boy, he decides that is a little too much exploration and drags her home. Frustrated, Cynthia wishes everyone in her family to die and arises the next morning to find them all vanished.
Until the Past Catches up
After that, the story brings us to the present day in which Cynthia is two and a half decades older and has a family of her own. She lives a happy life with her loving husband and young daughter until the past catches up. There is sometimes a strange car circling in the neighborhood, sometimes ominous phone calls, and sometimes odd presents. Only one thing is clear in all this confusion, someone came back to finish what they started.
---
A Bold Move
We are carrying on with our article and the second piece we will take a look at is one of the best selling Linwood Barclay books, Never Look Away. This mystery thriller tells us the story of how a life can unfold without warning even in the most unexpected ways. It does so through the eyes of David Harwood who is a local reporter of a small town desperate to save his paper.
On a faithful day, he comes across a clue that might just be what he needs to bring his paper back into relevance. It is a possible scandal about a controversial development project just outside his upstate New York town. The issue is charged both emotionally and politically and it is almost certain that it will make a decent amount of money for the paper. His editors, though, keep rejecting his stuff.
No Time for Peace
David decides he can take some time off from this confusing conflict and have a nice day with his family at the amusement park. However, he soon enough learns this is not a day for relaxing when a harrowing disappearance takes place. This is where this one of the best Linwood Barclay books really starts off and let me tell you, what awaits next is worth a thousand bucks.
---
Original and Interesting
Trust You Eyes is the third book that I have included in this article and I also do want to mention that it is among the most popular Linwood Barclay books. I found the premise of this book, which I will be sharing with you shortly, to be as original and interesting as one can be. It sparked my intrigue right from the start and the best part is, I had not read anything like it before.
At the heart of this book's story stands Thomas Kilbride. Kilbride is an odd fellow and I can assure you that I am not using that word lightly. He suffers from schizophrenia and he has basically confined his whole life in his brother's guest bedroom. He rarely ever leaves there voluntarily and all he does is browse a website called Whirl360.com which allows him to travel the world from the comfort of his fortress.
More Than a Paranoid Scheme
Thomas's life is finally introduced to some change while "traveling" through downtown New York. He notices a half-visible picture in one of the windows which looks a terrible lot like a woman being murdered. He tells it to his brother who thinks of it as another one of his paranoid schemes but humors it with a casual investigation nonetheless. What follows makes this piece a strong candidate for the title of the best Linwood Barclay book.
---
Earliest Story of Promise Falls
We are continuing with our Linwood Barclay book list and the fourth piece that we will check out today is going to be Too Close to Home. This piece is probably one of the most thrilling books by the author and I also particularly liked the characters. It paints a very intense atmosphere that is filled with all sorts of colorful people.
One thing to mention about this piece is that it is set in the small upstate New York town of Promise Falls which is also where "Never Look Away" takes place as well as the "Promise Falls Series" which we will get to further in the article. It is the earliest published book among those and serves as a cornerstone for them. But enough about that for now, let's get to the story.
Keeping You Guessing
Everything begins with three horrific murders that do not add up at all. All the victims seem to be totally innocent but they seem to be killed with hatred. Jim Cutter's son is the only witness for the murders and when he asks his father one too many suspicious questions, Jim begins to think. After that, this one of the best Linwood Barclay books turns into a high-paced story that just keeps you guessing.
---
Rock Bottom
We have arrived at the halfway point of our article and next up, I will be introducing the latest Linwood Barclay book which is Take Your Breath Away. This piece was published just over a year ago, in February 2022. It is already one of the most beloved works by the author which should tell us something but as always, we will take a long look at it and see for ourselves how good it is.
The story of the new Linwood Barclay book revolves around Andrew Mason. His wife Brie's disappearance, while he was out on a fishing trip, sets off the chain of events. We first witness the gossips; people suspect, within reason, that Andrew might just have got away with murder. In reality, though, Andrew is devastated by this turn of events and finds himself at rock bottom.
Ghosts of Old
It takes our protagonist almost six years of heavy drinking, isolation, and unemployment to get himself back on track. Now, he has sold the old home he once shared with Brie and has found himself a new partner. Yet he is thrown off once again when a woman who looks a terrible lot like Brie shows up at his doors and starts screaming bloody hell, only to disappear without an explanation.
---
Exceptionally High-Paced
Moving on with our article, the sixth piece that we are going to talk about in it will be another one of the top Linwood Barclay books that is The Accident. It tells us a story about the possible horrors of our modern way of living and just how quickly it can fall victim to extreme violence. It is also one of the author's highest-paced books that also provide us with an exceptionally climactic ending.
The Garbers are a struggling couple living in Connecticut. Glen, the husband, works as a contractor but his business has been roughed up seriously by the housing crisis. His wife Sheila takes a business course at night to hopefully help her get a job with nice pay. The story starts on a night when Sheila leaves her husband and their eight years old daughter waiting for a lot longer than usual.
Murky Waters
When Glen finally reaches the end of his patience and starts looking for her, it does not take long for him to find out that his worst assumption was true. His wife passed away in a car accident along with two other people. However, Glen is not the least bit convinced that his wife would never act as uncaringly as this and his journey to find out the truth makes this piece a thrilling contender for the best Linwood Barclay book title.
---
The Small Upstate New York Town
We are now at the seventh point in our article and the next piece we will discuss is going to be another one of the best Linwood Barclay series, the Promise Falls. If you can recall, I mentioned this series when we were talking about "Too Close to Home" which was the first of many books to be set in the town of Promise Falls. The series is the third work of the author to take place there but still, it is an unrelated collection.
The series is made up of four novels and one novella which were all written and published in the span of just three years. This makes the quality of these books all the more impressive if I do say so myself. As for the stories, they are narrated by private investigator Cal Weaver and detective Barry Duckworth for the most part. Although I should mention that Weaver does not appear in the first book of the series which is "Broken Promise".
Intense and Creepy
This collection of some of the best novels by Linwood Barclay is filled to the brim with horrendous acts and they are absolutely packed with intense emotions. While the stories are sometimes set into motion by people with outright monstrous intentions, they are sometimes the result of an innocent mistake or an unfortunate chain of events. Whatever they may be caused by, they always give you a reason to keep on reading them.
---
Resembling a Classic Mystery
Continuing on with our Linwood Barclay book reviews list, the next piece I will introduce to you is going to be Find You First. It is another book by the author that is high in suspense and it is also, rather uniquely, similar to a "whodunnit" story that we are most familiar with from the stories of classic mystery writers such as Agatha Christie and Arthur Conan Doyle.
This contestant for the title of the best Linwood Barclay novel tells us the story of the tech millionaire Miles Cookson. Miles has had a pretty successful life but when he learns that he has a genetic terminal illness that has a good chance of being passed on to his offspring, he must take a step back and choose what to do with his remaining time wisely.
An Unexpected Turn of Events
See, Miles had a completely different life when he was younger. He was financially struggling and he served as a sperm donor for a little pocket change. He must now reach out to his nine biological kids to both warn them about the illness and include them in his inheritance. However, things get a lot more heated when death starts catching up with the kids a lot sooner than he expected.
---
First Works by the Author
We will now go over another series that is made up of some of the best Linwood Barclay novels. These Linwood Barclay books in chronological order are Bad Move, Bad Guys, Lone Wolf, and Stone Rain which were published between 2004 and 2007. Zack Walker in the series title refers to the protagonist of these four books.
Another thing to mention about this series is that it is the first published work by our author, long before he reached his current peak of popularity. His first protagonist Walker is noticeably inspired by himself as he is a science fiction writer and newspaper reporter. He is also written as a kind of unlikable character which is a little odd but did not bother me overall.
Paranoid For a Reason
One of the most notable features of this character, at least at the beginning of the series, is his inability to adapt to suburban life. The first book starts off by letting us know Walker and his family just moved to the suburbs and that he is extremely paranoid about their safety, especially after coming across the dead body of someone he used to know.
---
Cal Weaver
We have reached the final piece on our Linwood Barclay books ranked article and the last piece we will go over is going to be A Tap on the Window. It is the latest standalone novel that takes place in the upstate New York town of Promise Falls and explores the tragic past of the private investigator Cal Weaver who plays a critical role in the series.
The story starts off by informing us about the passing of Cal Weaver's teenage son. The death was the result of a tragic accident and it caused Cal and his wife to become distant from each other. The investigator becomes engulfed in his grief and for him, life becomes little more than contemplating the horrible event day after day. It almost seems as though he will forever rot in this state.
Despite His Better Judgement
On a random night, Cal comes across a rain-drenched teenage girl as he is driving to his home. The girl asks for a ride and Cal accepts despite his better judgment. He knows it is a little weird for him to pick up a random teenage girl and he turns out to be right as this event leads to him being drawn into a web of secrets. What follows makes up one of the best rated Linwood Barclay books you can get your hands on.
---
Final Thoughts
Linwood Barclay is known as a crime or a mystery writer but I would say his works are focused on suspense more than anything else. Do not get me wrong, he surely knows how to weave a great mystery. However, he is even better at driving up the suspense of a story to the point that you can not put down his books before you are relieved by the climax of the story. He is a magnificent writer overall.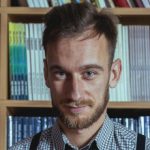 Robert is a science fiction and fantasy geek. (He is also the best looking Ereads writer!) Besides reading and writing, he enjoys sports, cosplay, and good food (don't we all?). Currently works as an accountant (would you believe that?)